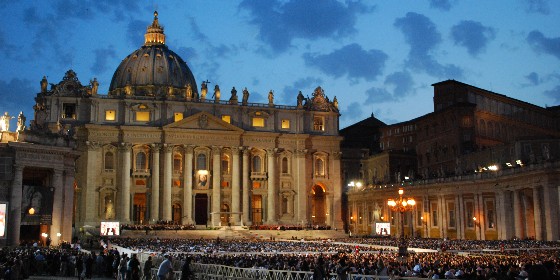 This is one of the world's most important churches and it has all the finery to prove it.  The sheer size of the Basilica is the first thing that blows you away and then you start to marvel at the ornate decoration, beautiful statues, stunning chapels, works of art and memorials to former popes.  Michelangelo designed the massive dome on the roof which you can see across most of central Rome, whilst Carlo Moderno came up with the façade, which looks more like a palace than a church.  Entry to the Basilica is free, but there is usually quite a long line to gain entry through the security point.  Expect to wait half an hour or more and don't get caught out by the dress code which is strictly enforced.  For women, no vest or strap tops, shorts or short skirts. For men, no vest tops. Nearest Metro stop is Ottaviano.  This is an extract from our free Rome City Guide.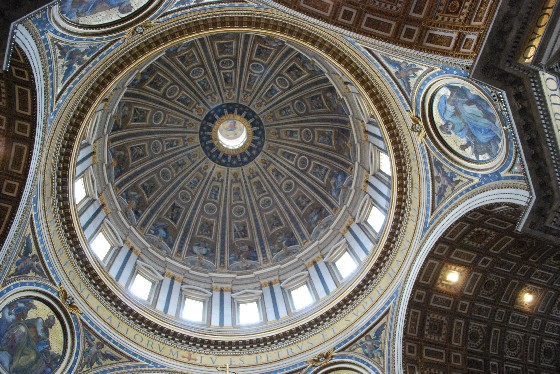 When you arrive in St Peter's Square to join the line for the Basilica, it's worth walking up to the front of the queue to see how many security scanners are operating.  If it's 3 or more, the line will move fairly fast, but if it's only two, the line is likely to be slow.  A visit to the crypt under the church is well worthwhile as it's here you'll find the tomb containing what's thought to be the bones of St Peter.
There are a number of organised tours you can take which call in the Basilica.  Most popluar is the St Peter's Basilica, Vatican Museums & Sistine Chapel Half Day Walking Tour which gives "Skip The Line" entry.   You can see details of all the tours available in Rome and get latest prices in US Dollars here.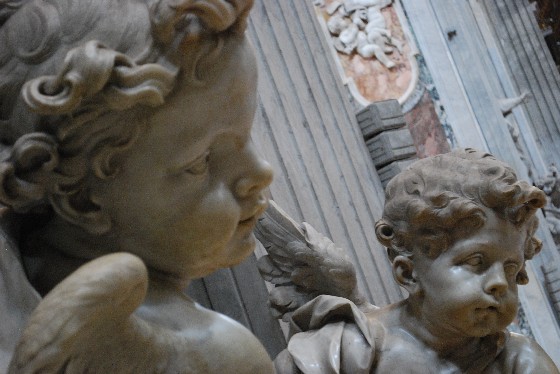 The crypt is free, but there are charges if you wish to visit the Dome or Treasury.  The Dome costs 4 Euros by stairs and 5 Euros by elevator and the Treasury costs 4  Euros (2010 prices).  St. Peter's Basilica is open daily, from April and September between 7am and 7pm, and from October to March between 7am and 6pm.
LOCATION & CONTACT
Address: St Peter's Basilica (Basilica di San Pietro), St Peter's Square, Vatican City, Rome, Italy
Tel: + 39 06 6988 3712 (Sacristy)
Tel: + 39 06 6988 5435 (Parish Office)
MORE ON ST PETER'S BASILICA
St Peter's Basilica, Vatican Museums & Sistine Chapel Walking Tour – Our Most Popular Tour
An Audience with the Pope – Book here
Hotels near the Vatican – Great deals from Hotels.com
St Peter's Square & Basilica – The Vatican Website
Books on the Vatican – Amazon.co.uk
St Peter's Basilica – Wikipedia
What to see in St Peter's Basilica – Sacred-Destinations.com
BACK TO…ROME CITY GUIDE
BACK TO…ROME'S BEST CHURCHES
BACK TO…ANGELS & DEMONS TOUR