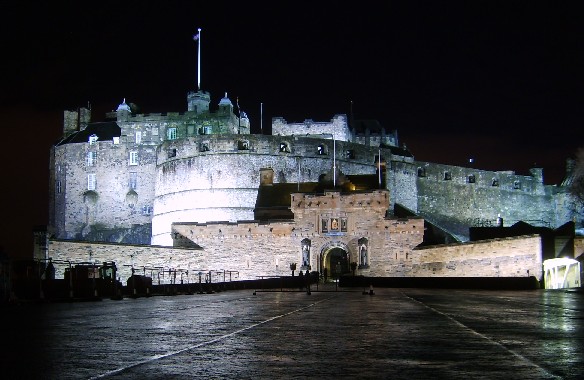 Edinburgh Castle is a spectacular example of everything a castle should be. Inside its fortified walls you'll find everything from luxurious quarters to stark ramparts. You can marvel at the beauty of the Great Hall and then pay a visit to the Castle Vaults. The castle is also home to the National War Museum of Scotland, two Scottish regimental Museums and the crown jewels, the "Honours of Scotland". One of the world's oldest guns, Mons Meg, resides here too. On top of all that, there are some fantastic views over Edinburgh from the castle walls. Make sure you allow enough time for your visit, because this place is huge!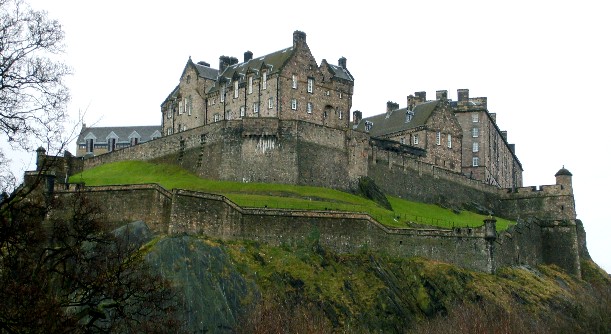 Human habitation of the castle site is thought to date back to around 900 BC, but there has certainly been a Royal castle here since the time of David I in the 12th century. The castle is a hotch potch of buildings and battlements constructed at different times. The oldest part of the castle is St Margaret's chapel which is also the oldest building in Edinburgh. It's though to have been built in the early 12th century and it's absolutely beautiful inside.  If you're in the castle grounds at around 1pm, try to catch the firing of the "one o'clock gun"  which is set off as a time signal every day except Sunday, Good Friday and Christmas Day. For best priced castle tickets buy online in advance: Edinburgh Castle Tour Tickets
Edinburgh Castle is open in the summer from 9.30am to 6pm and in the winter from 9.30am to 5pm. Adult admission is £16.50 (2016 prices) with discounts available for children and seniors.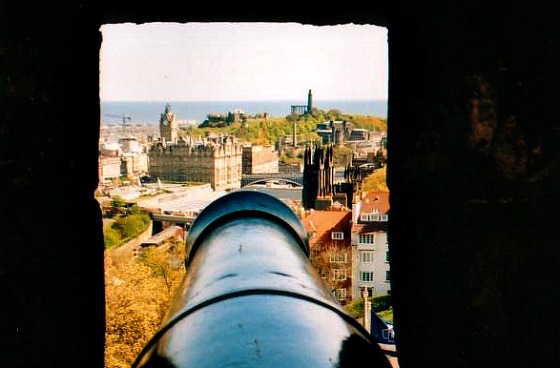 Our recommended hotel in Edinburgh is Ten Hill Place which is a short walk from Edinburgh Castle and the Royal Mile. As always, we only recommend hotels we have actually stayed in and feel comfortable recommending to other people. This hotel was lovely!
LOCATION & CONTACT
Address: Edinburgh Castle, Castle Hill, Edinburgh, Scotland, EH1 2NG
Tel: +44 (0) 131 225 9846
You'll find Edinburgh Castle at the top of the Royal Mile overlooking Princes Street Gardens.
MORE ON EDINBURGH CASTLE
Edinburgh Castle Tour Tickets
Edinburgh Castle  – Official website
Wikipedia
Military Tattoo website
Books on Edinburgh Castle – Amazon.co.uk