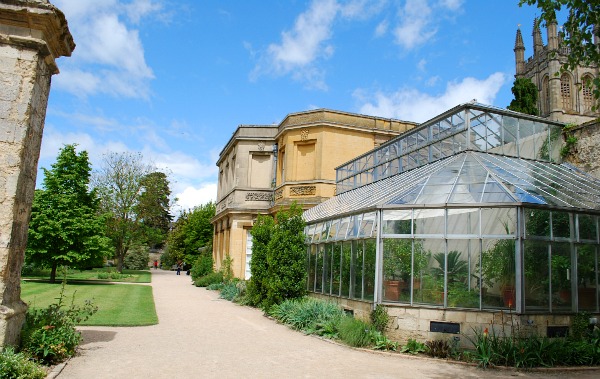 The University of Oxford Botanic Garden nestles along side the River Cherwell with boats or punts floating past. It's the oldest Botanical Garden in Britain and when you visit you'll see the glass houses, conservatory, rock garden, vegetable areas and formal gardens. Everywhere you look, the plants are labelled so you know what's what and there is now a composting area which is open to the public too. Our favourite bit of the garden was the beautiful herbaceous border set against the old wall with a cottage-garden style gate built into it (pictured below).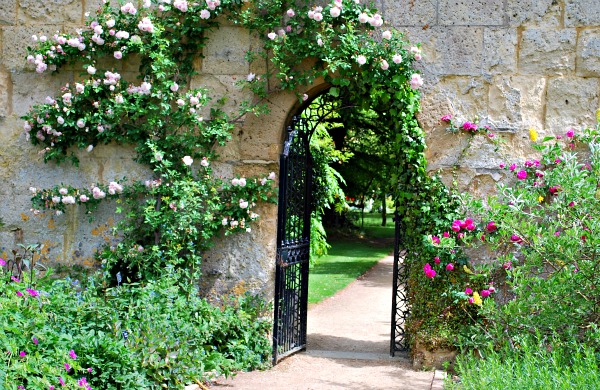 There are a number of ways to explore the Botanic Garden. Obviously, you can just wander around and look at the plants, but there are some free tours you should consider too. The Botanic Garden Audio Trail is suitable for general visitors and is narrated by author Philip Pullman. It features extracts from the "His Dark Materials" books as well the Botanic Garden staff talking about their favourite plants. If you prefer a more specialist approach, there is also a free audio tour which focuses on the Chemistry in the garden. For children, ask for a Big Botanic Backpack which helps turn your family into plant hunters.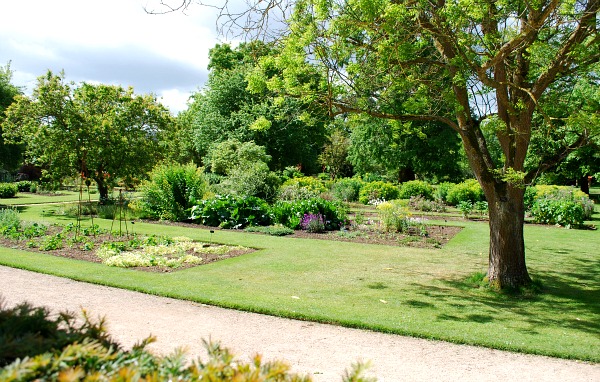 A key thing to remember when you've purchased your ticket for the Botanic Garden is that it will also give you admission to Harcourt Arboretum on the same day, so you are getting two garden attractions for the price of one. The Arboretum covers 130 acres of land containing the best collection of trees in Oxfordshire with some of the oldest redwoods in the UK. There are also wild flower meadows, rhododendrons and bluebell woods. However, Harcourt is about 5 miles outside Oxford on the A4074, so if you want to get the use out of your ticket, you will need to plan ahead. If you can't get to Harcourt, we felt the admission price was about right for the Botanic Garden alone.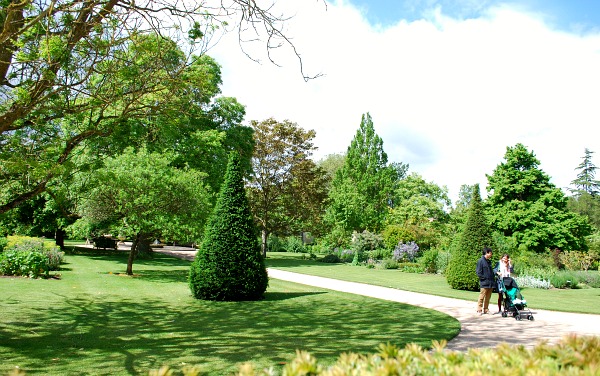 The Oxford Botanic Garden is open daily from 9am, closing at 6pm from May to August, 5pm in September, October, March & April and 4pm from November to February. Adult admission is £5.45 (2018 prices). This is one of the many locations in Oxford where a dead body has been found for the British TV series Lewis and one of the murder suspects was the keeper of the garden! If you're a fan of Colin Dexter's characters, then you can take the Morse, Lewis & Endeavour Tour which visits a number of key sites in Oxford.
MORE THINGS TO DO IN OXFORD
LOCATION & CONTACT
Address: University of Oxford Botanic Garden, Rose Lane, Oxford OX1 4AZ
Tel: +44 1865 286690
The Botanic Garden is located next to the River Cherwell with the entrance opposite Magdalen College.
MORE ON THE BOTANIC GARDEN
Botanic Garden – Official website
Visit Oxford & Oxfordshire – Official Website
Oxford Hop-on, Hop-off Bus Tour – Stops near the Botanic Garden
Hotels in Oxford – We recommend Hotels.com
Oxford Guide Books – Amazon.co.uk
Travel Through Oxford Guide Book – Amazon.com