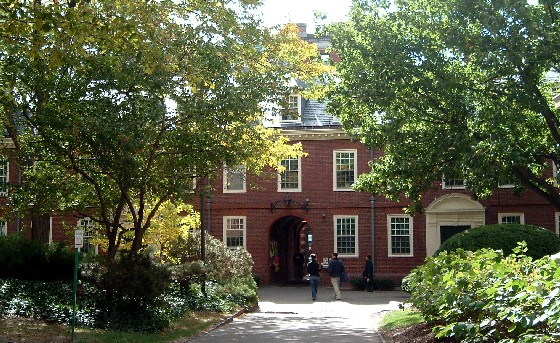 Harvard University is renowned as one of the top universities to attend in the world and its historic campus is free to visit. Stroll around the paths that link the various buildings and you'll feel like you're a Harvard Student! You can take an official tour from the Information Center for visitors at the Holyoake Center Arcade on Massachusetts Avenue in the heart of Harvard Square, or you may just prefer to explore on your own.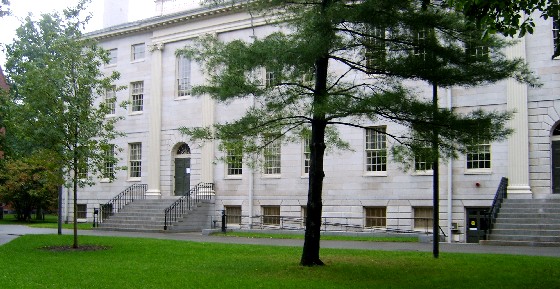 The Harvard campus stretches over a large area, but most of the significant buildings are in Harvard Yard. There are several buildings of note that you can look out for on your self guided tour here. Pictured above is University Hall which was Harvard's first stone building. The bright white colouring comes from the granite it was constructed from.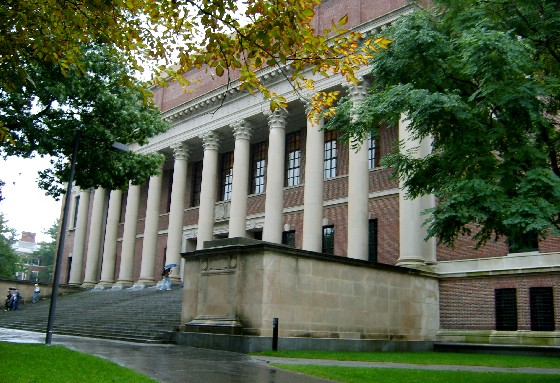 The Widener Library (pictured above) is dominated by huge stone columns and is an impressive sight. It's the primary building in the Harvard library system, which is the largest university library system in the world. One other building to look out for is the Memorial Church (opposite the library) with its distinctive New England style tower. The church is often open for visitors and it's well worth a look inside.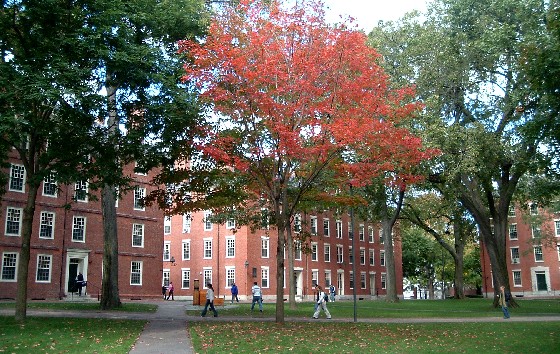 The free guided historical tours from the Information Centre run Monday to Saturday at 10am, 12pm and 2pm.
LOCATION AND CONTACT
Address: Harvard Information Centre, 1350 Massachusetts Ave, Cambridge, MA 02138, USA
Tel: +1 617 495 1573
Email: info_center@harvard.edu
Harvard is in Cambridge, Massachusetts which is a short ride on the T from Boston Centre. The stop you'll need is Harvard Square.
MORE ON VISITING HARVARD UNIVERSITY
Hotels near Harvard – Great deals from Hotels.com
Wikipedia – Harvard University page
Visiting Harvard – Official website
Harvard Memorial Church – Official website
Boston Guide Books – Amazon.co.uk