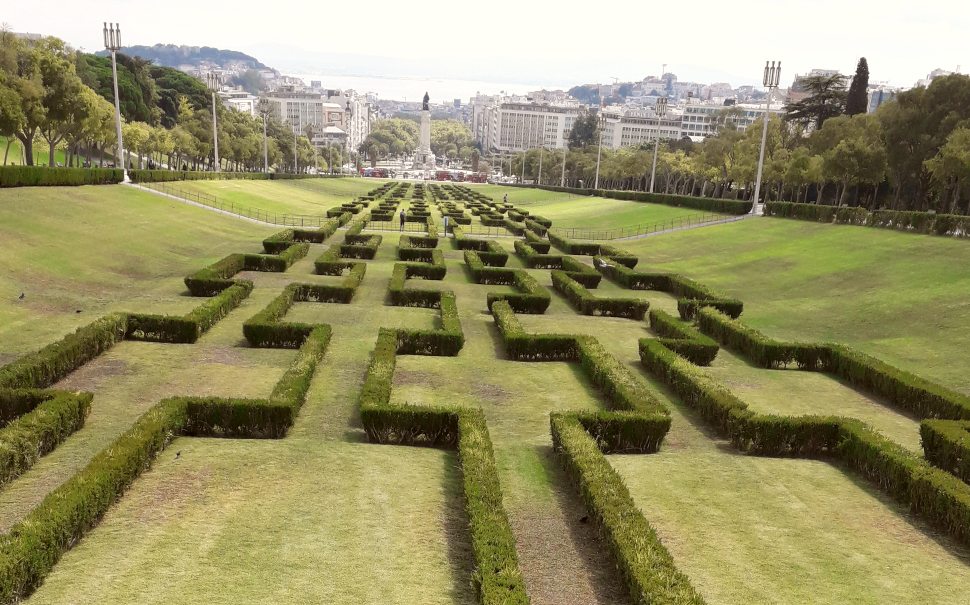 Parque Eduardo VII is a large public park in Lisbon, occupying around 26 hectares to the north of the Avenida da Liberdade. It also offers a terrific view of the city from a viewing area at the top, looking down over manicured hedges towards the river. This park is a great place to stroll and is one of many 'green-areas' in Lisbon. Many of the other parks and gardens are not as formal in their layout as this one though.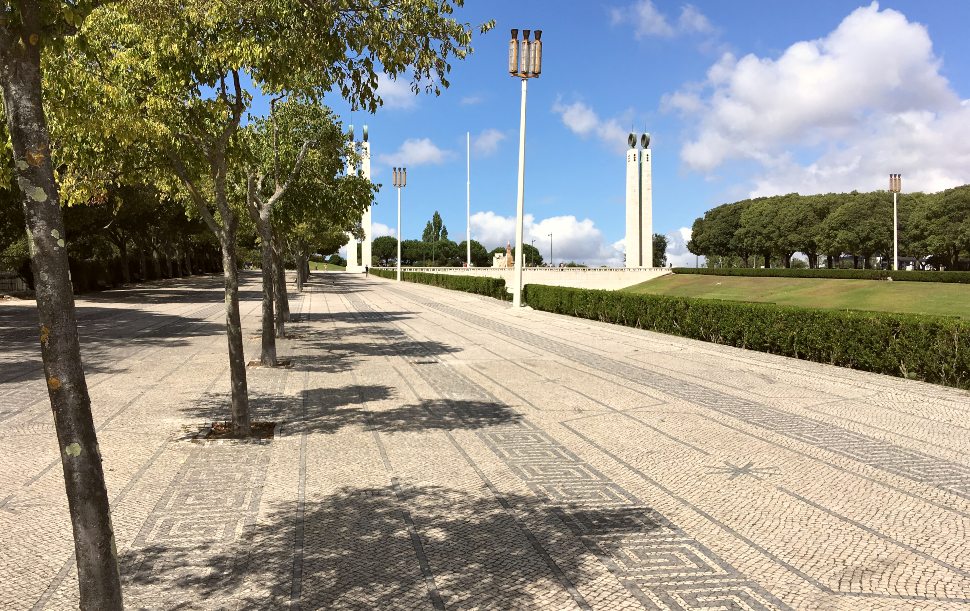 We enjoyed walking the pathways and taking photos at the top. This is a regular stop for coach parties to get their snaps. Other features in the park include a large greenhouse, children's play area and the Carlos Lopez pavilion. The park is best walked from the top of the hill downwards as the hill is fairly steep if you're planning to go the other way. At the top, across the road, you'll find another connected park with this impressive sculpture at its entrance.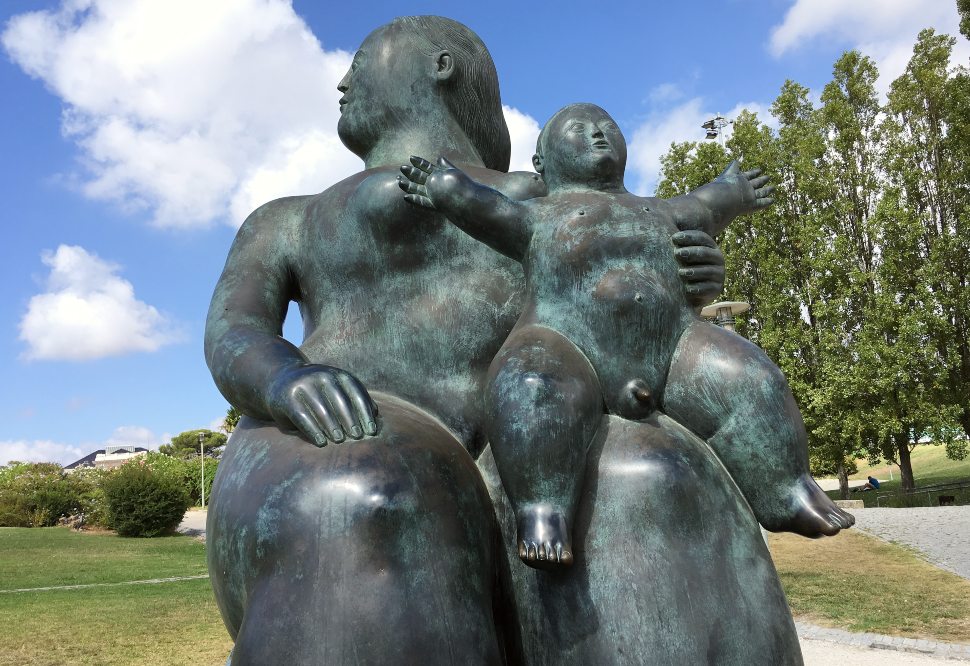 Jardim Amália Rodrigues is a fairly new park and is generally quieter than Parque Eduardo VII. In it you'll find an amphitheatre, a large lake complete with fountains and a decent restaurant where you can sit and look at the view. This park was completed in the 1990s and is a welcome addition to the original.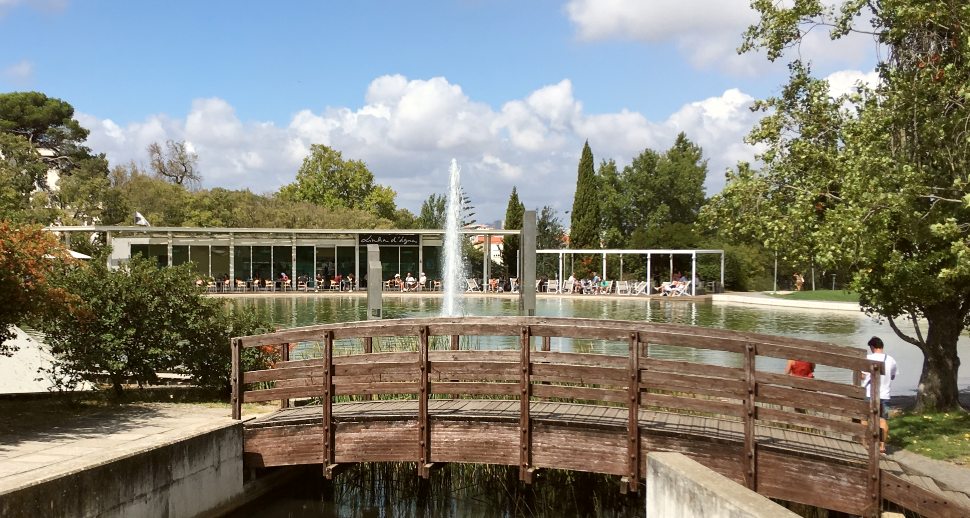 To walk to Parque Eduardo VII, follow Avenida da Liberdade up the hill from the city centre and you'll find it just beyond the large traffic island at the top of the road. The Hop On, Hop Off Yellow Bus Tour stops here.
LOCATION & MAP
Address: Parque Eduardo VII, São Sebastião da Pedreira, Avenidas Novas, Lisbon, Portugal
MORE ON PARQUE EDUARDO VII
Parque Eduardo VII – Tripadvisor
Lisbon's Best Hotel Deals – We recommend Hotels.com
More Things To Do In Lisbon