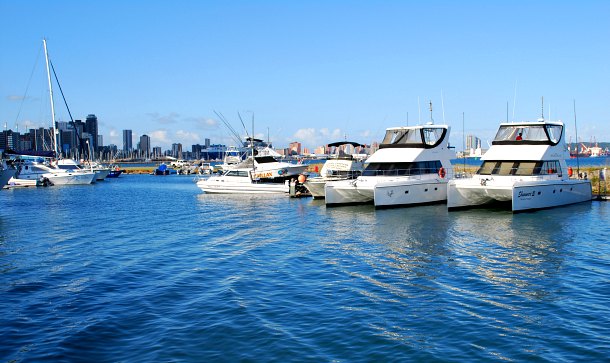 Durban's harbour area, brings together leisure and commercial boats, but it's also a pleasant place to while away the hours in the nearby cafes and restaurants. Many of them overlook the busy port and are surrounded by leisure craft bobbing in the harbour. At places like Wilson's Wharf, you can hire a leisure yachts, enjoy the lovely view of Durban across the marina and wander around the marina shops.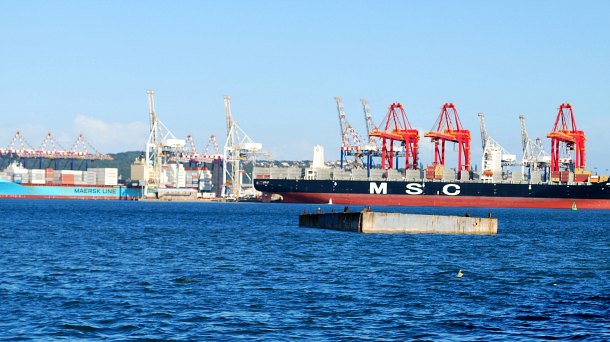 Whenever you're near the sea in Durban, you'll be able to see a collection of huge container ships waiting their turn to enter the port. Some of them have to wait weeks to get in and although the container port itself is not open to the public, there are places where you can get a view of just how busy it is. Our favourite place is Wilson's Wharf on Boatmans Road where you'll find a small marina, cafes, restaurants and South African craft shops and market stalls. Take a seat outside one of the eateries and you'll be able to see the port, but also watch the bobbing boats for hire.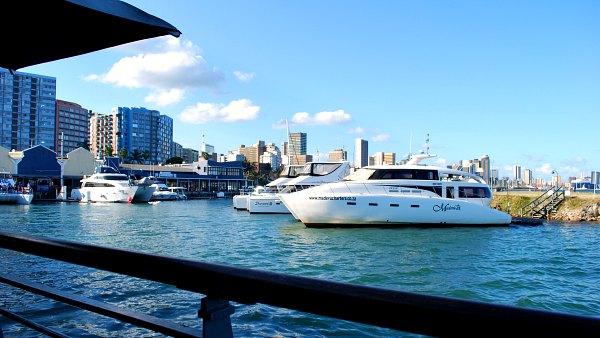 There are other places to stop and see the port along Boatmans Road and Maritime Plaza including the large Durban Marina complex which is always busy with leisure boats and yachts.
LOCATION & MAP
This map shows the location of Wilson's Wharf, but you can zoom out to see the other areas of Durban Harbour and the Port of Durban.
Address: Wilson's Wharf, 14 to 18 Boatman's Road, Durban, South Africa
Tel: +27 31 907 8792
MORE ON DURBAN HARBOUR
Wilson's Wharf – Official Website
Port Of Durban – Wikipedia
More Things To Do In Durban
Hotels in Durban – We recommend Hotels.com
Durban Guide Books – Amazon.co.uk
Durban Guide Books – Amazon.com