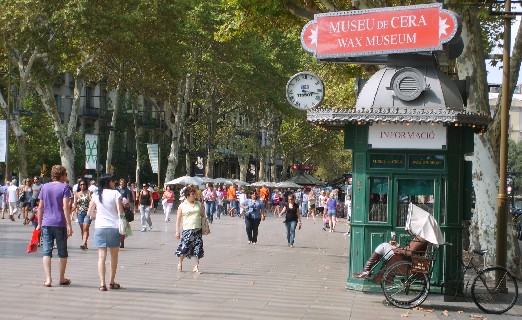 La Rambla, also known as Las Ramblas is Barcelona's most famous street. The main thoroughfare is pedestrianised and as you walk along it, you'll find traders selling everything from souvenirs to live chickens! There's always a lovely atmosphere too with cafes and restaurants a plenty. We think the street is best walked by starting at Placa Catalunya and working your way down to the harbour, but if you prefer to walk uphill instead, that's just fine.
La Rambla is around 1.5km long and you need to allow plenty of time to walk it, especially if you plan to stop along the way. Some of the attractions along this street include the street artists who will sketch you for a fee, the restaurants, the street entertainers and the various stalls. La Rambla is always buzzing with activity, and on busy days it can be hard to move along the street quickly.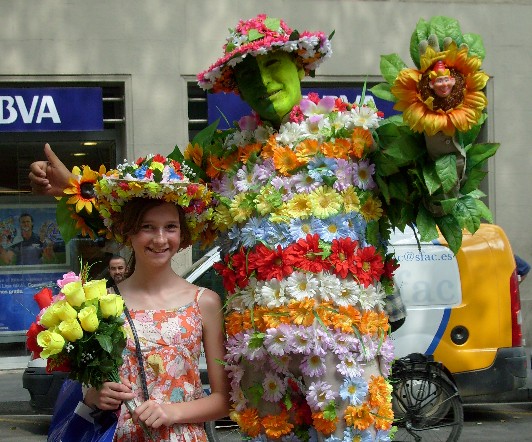 The nearest metro stops for La Rambla depend on which bit you want to visit. We'd recommend Dressanes for lower La Rambla, and Catalunya for the top bit of the street.
LA RAMBLA LOCATION
La Rambla runs from the harbour up to Placa Catalunya in central Barcelona
MORE ON LA RAMBLA
Hotels near La Rambla – Best prices from Hotels.com
Barcelona Sightseeing Tours
La Rambla – Wikipedia
Books on La Rambla – Amazon.co.uk