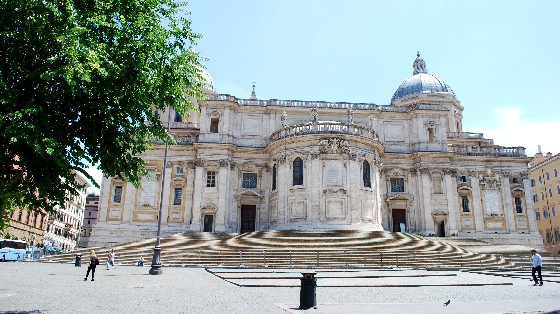 From the outside this Basilica is grand and imposing, but it's the inside that really takes it to another level.  From the moment you enter, you are greeted by a huge glow of gold coming from the ceiling.  This was the first gold to be brought from the New World and in this Basilica, they certainly made the most of it.  In some places it's really over the top – particularly the area around the altar but the side aisles are much more subtle and attractive.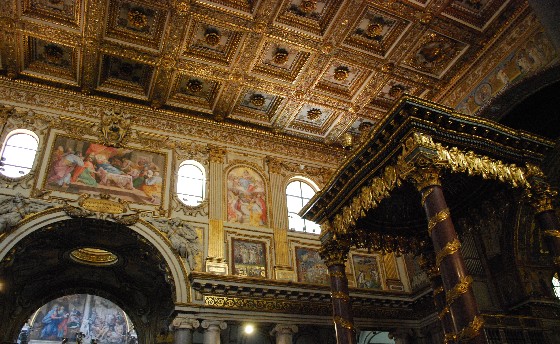 One of the basilica's most impressive features are the mosaics which can be found on the nave where a story of the Old Testament is told and in the apse where  there's a Glorification of Mary mosaic.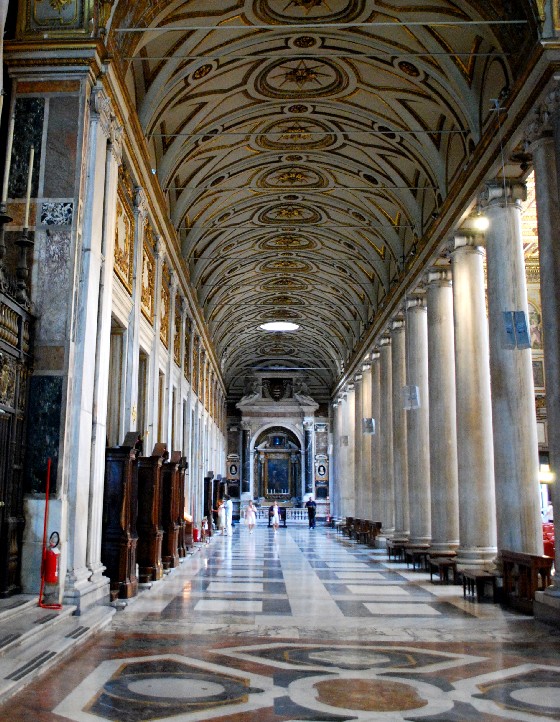 The Basilica is open from April to September between 7am and 7pm (sometimes 8pm) and from October to March from 7am to 6.30pm.  The church is free but there is occasionally a small fee to see the mosaics.
LOCATION & CONTACT
Address: Basilica di Santa Maria Maggiore, Piazza di Santa Maria Maggiore, Rome, Italy.
Tel: +39 6 483 195
Approach the basilica from the main road from Termini Station, Via Cavour, for the best first view, although the entrance is on the opposite side.
MORE ON BASILICA DI SANTA MARIA MAGGIORE
Hotels near the Basiliaca di Santa Maria Maggiore – Great deals from Hotels.com
More Hotels in Rome – Massive discounts from Expedia
Santa Maria Maggiore – Wikipedia
Rome Guided Tours – See the full list of organised tours available, all with reviews
Rome Guide Books – Amazon.co.uk