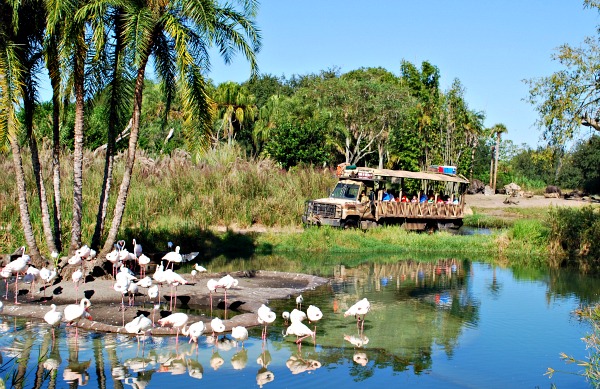 Animal Kingdom is the newest theme park in the Walt Disney collection and has just marked its 20th anniversary. The centrepiece is a giant Tree Of Life from the Lion King. Every experience in the park is connected in some way to animals and the various 'lands' here include Africa, Asia and Dinoland! Without doubt, the best experience here is the Safari where an African game reserve has been re-created and you tour through it in a giant safari jeep. You'll see lions, giraffe, elephants, hippos, gazelle, panthers, crocodiles and plenty of others. There's a walk-through experience in Asia where you can see tigers too. The biggest thrill ride is Everest Expedition, based inside a huge version of Mount Everest and we loved it! Also here is a puppet version of Finding Nemo, which was brilliant, a back-in-time dinosaur ride, a Lion King show with incredible animated models of the stars and a rapids ride which will get you soaked! We were very impressed with Animal Kingdom and it certainly rivals the other Disney parks in size and attractions. You can probably do this park in a day, although we returned to repeat some of the things we enjoyed first time around.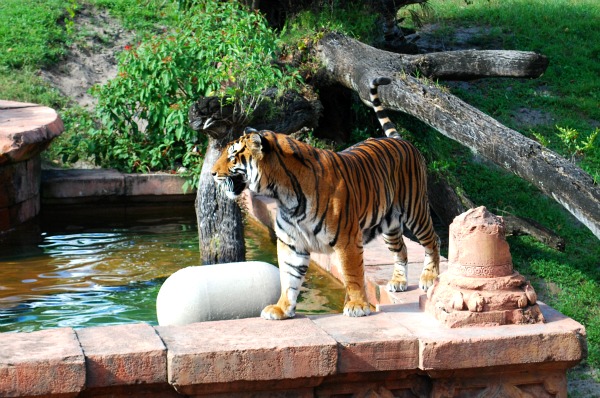 The tiger above is part of the Maharajah Jungle Trek in the Asia part of Animal Kingdom. It's a walk-through experience and the tiger enclosure is so large that it crosses to the other side of the walkway at one point via and underground tunnel. If you thought tigers and water didn't mix, this place will convince you that you're wrong – they love it! The other big attractions in Asia are the Kali River Rapids and the Everest Expedition roller-coaster.
Another walk through experience that you shouldn't miss is the one that you see as soon as you step off the Safari ride. It contains other animals that you might see in Africa and it's here that you'll find gorillas, meerkats and the most amazing bird aviary we've ever been in. The beautifully coloured birds fly all around you and build their nests hanging from tree branches.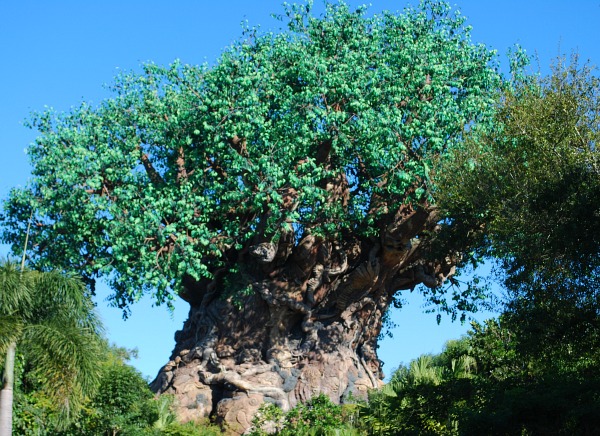 The whole of Animal Kingdom is laid out surrounding a lake and the "Tree of Life" pictured above. The photo doesn't do it justice really as it is absolutely huge. So big in fact, that there's a theatre underneath it where you can see a 4D show based on the movie "A Bug's Life". Our kids in particular liked this show and there's usually not a big wait for it as the theatre can seat hundreds of people at once.
Although we enjoyed the Finding Nemo show best, the other one you shouldn't miss is the Festival of The Lion King show  which is a party-style show featuring the characters and music from the film with extra acrobatics!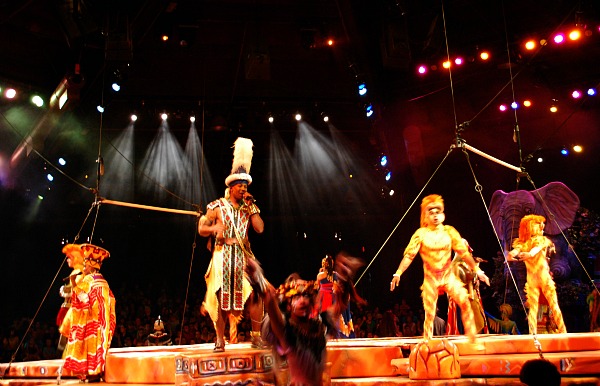 The whole family loved this park from children to grandparents and we'd thoroughly recommend a visit here. There really is something for everyone and plenty here to occupy your whole day.  A parade takes place daily too which isn't quite on the scale of the Magic Kingdom parades, but is well worth seeing.
Animal Kingdom has a range of opening hours depending on the time of year, but it typically opens at 9am  and closes at 6pm.  There is now a night show at Animal Kingdom with a boat parade.  Adult admission on the day is around $121 (2018 prices), but buying in advance or purchasing multi-day tickets can save you a lot of money. See the various ticket options with latest prices here. Also, see our pages on the other Disney Attractions in Orlando…
Disney's Magic Kingdom
Disney's Hollywood Studios
Disney's Epcot
Disney's Typhoon Lagoon Water Park
Disney's Blizzard Beach Water Park
LOCATION & CONTACT
Address: Disney's Animal Kingdom, 551 N Rainforest Rd, Lake Buena Vista, Florida 32830, USA
Tel: +1 407 824 4321
Walt Disney's Animal Kingdom is well signed from the I-4 and World Drive, the main entrance road for Walt Disney World
MORE ON DISNEY'S ANIMAL KINGDOM
Walt Disney World Tickets – See best prices in GB pounds
Animal Kingdom – Official Website
Animal Kingdom – Wikipedia
More Things To Do In Orlando
Orlando Hotels – We recommend Hotels.com for the best service and prices
Orlando Guide Books – Amazon.co.uk
Orlando Guide Books – Amazon.com