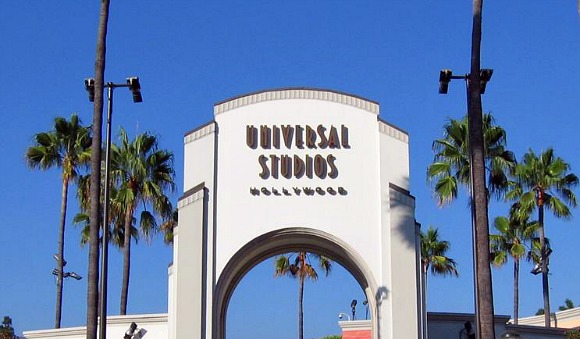 Universal Studios Hollywood is a massive complex with both a theme park and a working movie studio. The theme park part is packed with impressive rides and experiences. All of the rides are based on movies, some are rollercoasters like the Mummy ride, some are flight simulators and some are cinema experiences like Shrek 4D. To be honest though it feels like any other top theme park around the world. For us it was the "Studio Tour" part which we really enjoyed seeing. On this, you will be taken through the working studios and the "backlot". You can save money by booking in advance for Universal Studios. See all the options with latest prices here: Discount Universal Studios Tickets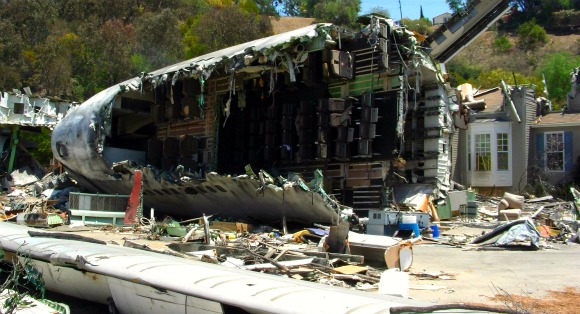 Universal Studios Hollywood is on two levels. The entrance and most of the rides are on the top level, whilst the working studio and studio tour are at the lower level. We'd recommend heading straight for the Studio Tour when you arrive as there can be a long wait later in the day. Your journey is made on a specially constructed cart with a personal host who guides you through what you're seeing. You'll see the outside set for Desperate Housewives, the square used in "Back to the Future", the plane crash set from "War of the Worlds" etc. It's a two fold experience because you see real 'backlot' areas of the studios, but also there are also movie 'experiences' based on films along the way. For example at one point you drive into a sound stage and become part of the set of Earthquake and the set comes apart around you. Bear in mind that when filming is taking place some areas of the backlot will be excluded from the tour.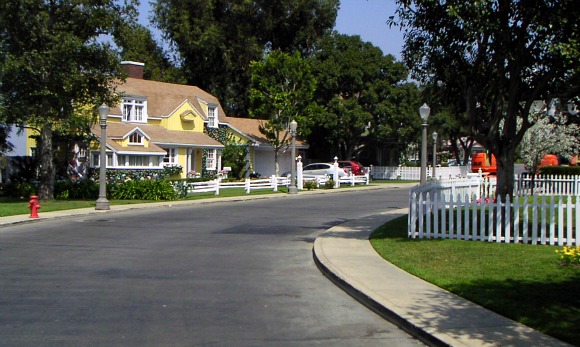 Universal Studios Hollywood's opening hours vary from day to day, but typically it opens at 9am in the summer and 10am in the winter and closes between 5pm and 10pm depending on the day and time of year. Standard adult admission at the gate is currently $115 (2016 prices) but there are lots of extra options like 'front of line' passes etc. We recommend buying in advance where you can save a significant amount of money.
LOCATION & CONTACT
Universal is signed well from Highway 101.
Address: Universal Studios Hollywood, 100 Universal City Plaza, Universal City, CA 91608
Tel: 1-800-UNIVERSAL (within the US)
MORE ON UNIVERSAL STUDIOS IN HOLLYWOOD
Universal Studios Hollywood – Latest ticket prices
Universal Studios Hollywood – Official Website
Hotels in Hollywood – Best price guarantee from Hotels.com