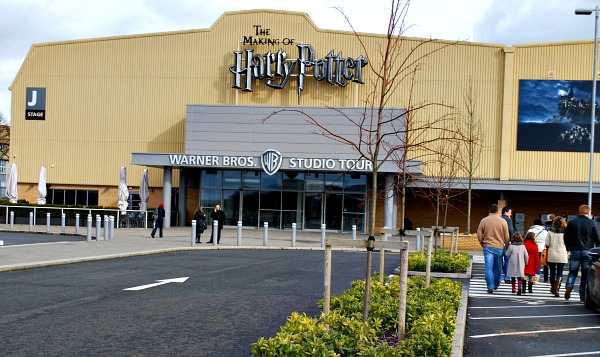 This attraction, just outside London, is where much of the indoor filming took place for the Harry Potter films. When you visit, you get to see all the significant sets like Hogwarts Hall, Privet Drive, Hagrid's hut, Dumbledore's office, and the Gryffindor common room. There are masses of original props to see too and exhibitions about all the special effects that were used. It's all housed in two former sound stages linked by an outdoor area.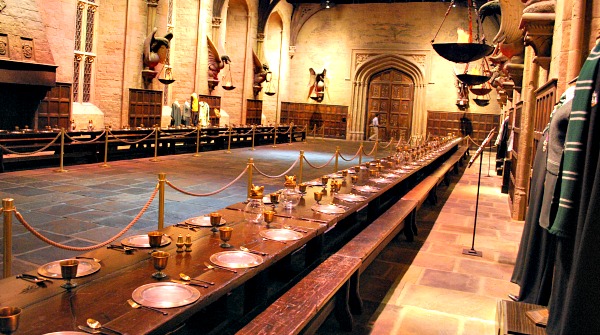 Your tour will start with a visit to the on-site cinema where you get an introduction to the sets you're about to see. This is a really good reminder of the films if you haven't seen them recently and it's narrated by Harry and his two friends. The highlight of our visit was the Hogwart's Hall, which is one of the few sets you get to actually step foot inside. It's huge and is laid out ready for dining. Your tour guide will explain more about the set and how it was used and then the rest of the tour is self-guided. You can have an audio guide, but we decided not to and we didn't miss out.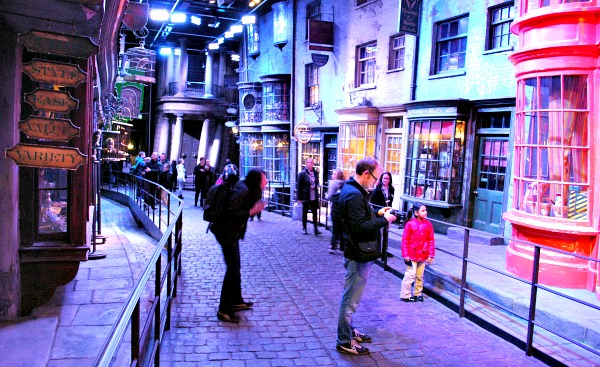 Apart from the sets in the two large halls that make up the attraction, there are also areas which focus on make-up, animatronics, set design and art. In the external area you'll find the triple decker Knight Bus, Privet Drive, the ancient wonky bridge at Hogwart's and the Potter Cottage. There are also refreshments in this section. Your tour ends with a visit to the scale model of Hogwart's Castle which was used for some scenes in the films.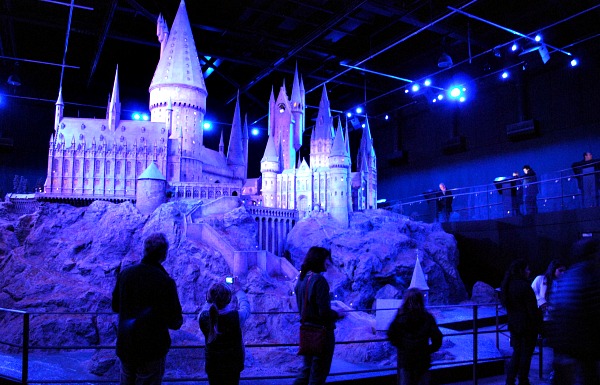 The Warner Bros Studios – the Making of Harry Potter, is open daily with the first tour starting between 9am and 10am and the last tour between 4pm and 6.30pm. Closing time is 3 hours after the last time slot. Adults tickets are £35 (2016 prices), but there are discounts for children and a family ticket available too. No tickets are sold on site, so you must have purchased your ticket in advance. You'll find best-priced tickets including transport from central London here: Harry Potter Studio Tour Including Transport.
LOCATION & CONTACT
Address: Warner Bros. Studios, Aerodrome Way, Leavesden, Watford, Hertfordshire WD25 7LS
Tel: 0845 084 0900 (Within the UK)
MORE ON THE HARRY POTTER STUDIO TOUR
Harry Potter Studio Tour Tickets – Including transport from central London
Warner Bros. Harry Potter Studio Tour – Official Website
Warner Bros. Leavesden – Wikipedia
Hotels near the Harry Potter Studio Tour – Expedia.co.uk
London Guide Books – Amazon.co.uk
More Things To Do In London