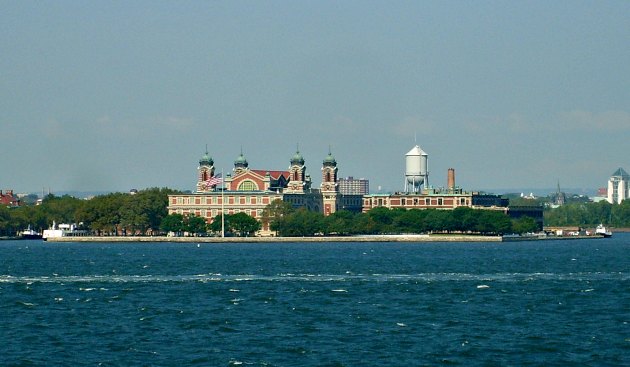 Ellis Island in New York is a fascinating piece of US history, still intact and open to visitors as the National Immigration Museum. The island and its grand buildings were the gateway to a new life in the USA for immigrants arriving between 1892 and 1954. The buildings fell into disrepair after the centre closed, but were restored in the late 1980s to create the tourist attraction you see today.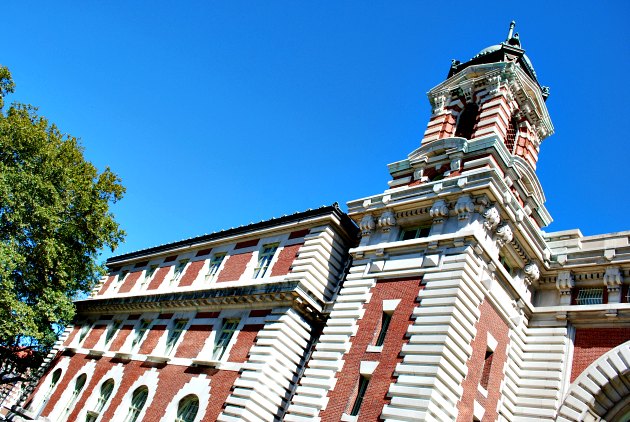 Inside the buildings on Ellis Island, a self guided tour operates over the three floors. Many original features remain so you get a real taste of what it would have been like to arrive as an immigrant and we thought it was fascinating. Most impressive of all is the original arrivals hall (pictured below) where arrivals formed lines to be processed.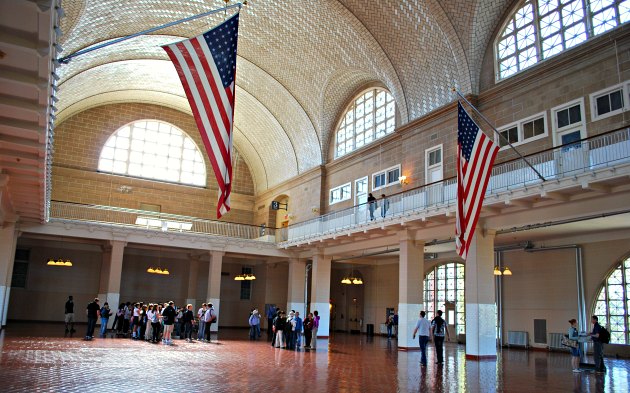 Around the museum there are information boards and displays explaining the building's history. You'll need to allow 2-3 hours to do the island justice and if you have a ticket for the Statue of Liberty too, you'll need to allow lots of time to do both attractions, including getting from one to the other. The audio tour and Ranger guided tours are free.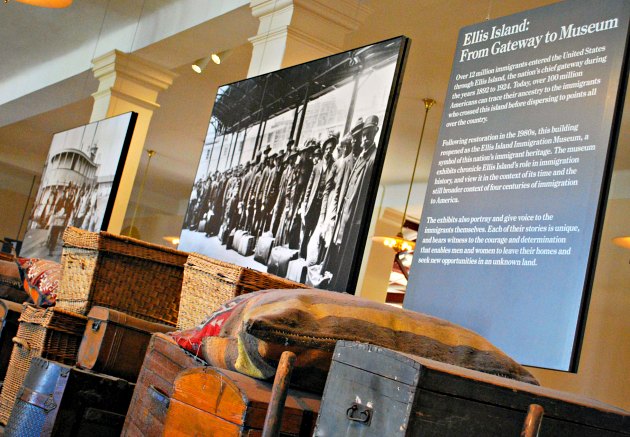 Access to the museum and island are free, but you'll need to pay for a joint ticket with Liberty Island, the home of the Statue of Liberty, to get you there. Tickets for the trip to Ellis Island and Liberty Island are best bought in advance. The ferry operator for both is Statue Cruises. The first ferry from Battery Park is at 8.30am and the last ferry back is at 5.15pm and the adult cost is $18 (2016 prices).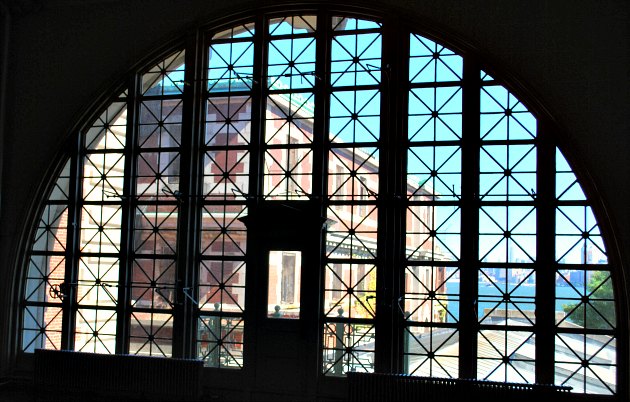 Whilst on Ellis Island make sure you allow some time to explore the outdoor areas too. The pretty garden which overlooks Manhattan Island (pictured below) is particularly nice and gives great views of the skyline. You'll find that some of the outdoor areas and additional buildings are still closed off to the general public, although some 'hard hat' tours of these areas are now available.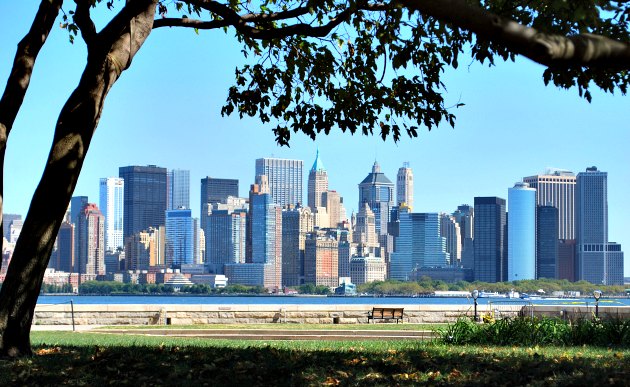 The ferry trip to Ellis Island is often included in other tour tickets too – for example if you take the New York Hop-on Hop-off Bus Tour this includes the ferry trip to Ellis Island and Statue of Liberty Island as does the New York City Pass.
LOCATION & CONTACT
Address: National Immigration Museum, Ellis Island, New York, NY 10004
Tel: +1 212 363 3200
MORE ON ELLIS ISLAND
Hotels in New York – Best price guarantee from Hotels.com
National Park Service – Official Website
New York Hop-on Hop-off Bus Tour – includes the ferry trip to Ellis Island
New York City Pass – Includes the ferry to Ellis Island
Ellis Island – Wikipedia