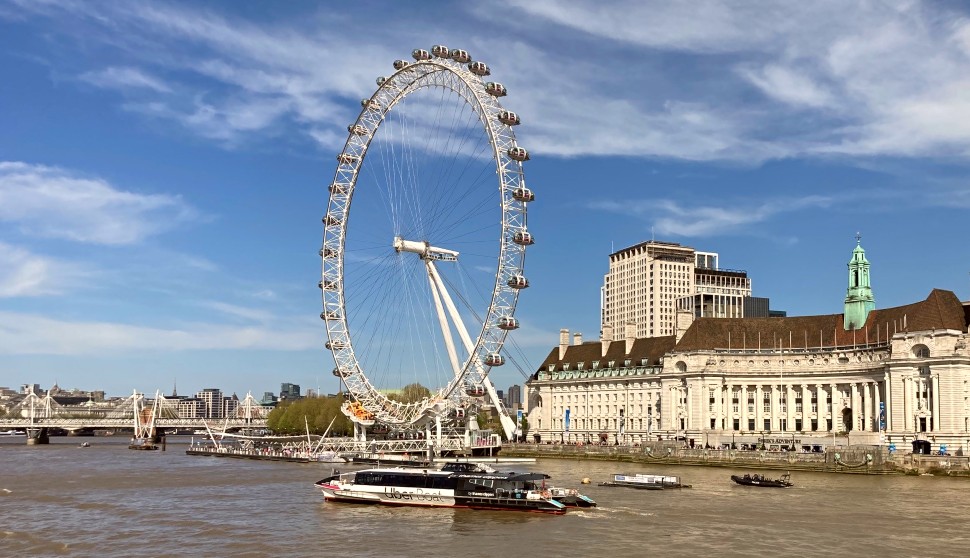 The London Eye is a huge viewing wheel which slowly spins on the south bank of the river Thames near to the Houses of Parliament. The pods on the wheel can fit quite a few people inside, and your journey will be one full rotation, which takes around 30 minutes. When you're at the top, you can see for miles in all directions and you can pick out many London landmarks. It's a great way to see London from a different angle. We'd recommend booking ahead:
London Eye Best-Priced Tickets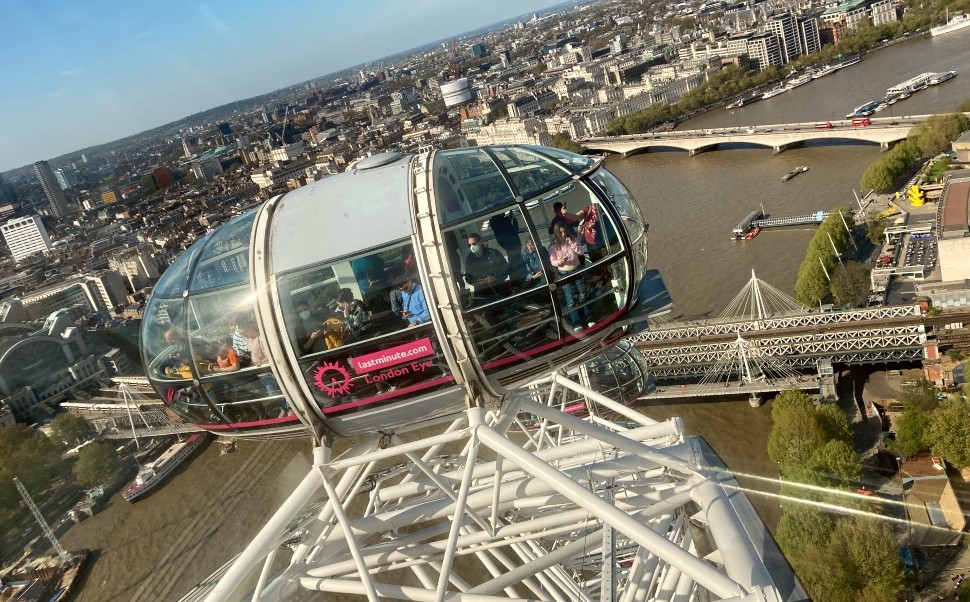 As the 32 pods on the eye move around you'll get a birds-eye view of some of central London's most recognisable buildings. You'll see the Houses of Parliament from a totally new perspective, see the huge canopy over Waterloo station, follow the River Thames with your eyes, for miles in each direction and even see the roof of the British Prime Minister's house at 10 Downing Street. In the summer months, the small park at the foot of the London Eye is packed with people having picnics or just sitting on the grass waiting for their ticket time on the Eye. You'll also find street entertainers along the Thames walkway here which adds to the atmosphere.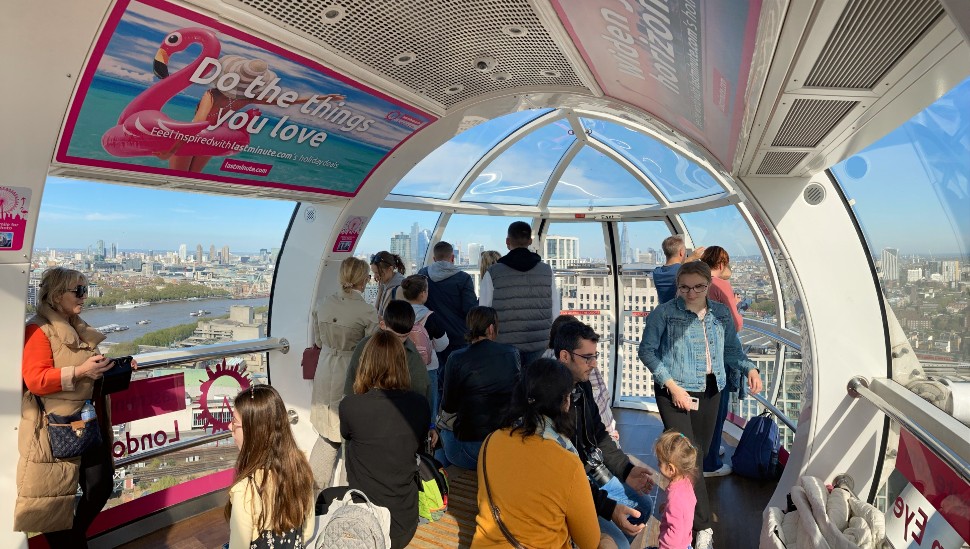 The London Eye is open daily from 11am, closing at 6pm. A standard adult ticket is cheapest when bought in advance at around £29.50 (2022 prices), but there is a premium for buying at the venue on the day. You can also buy a number of fast-pass tickets and we would recommend the Champagne Experience too. When we booked, we were the only people on it and we got a private capsule for free!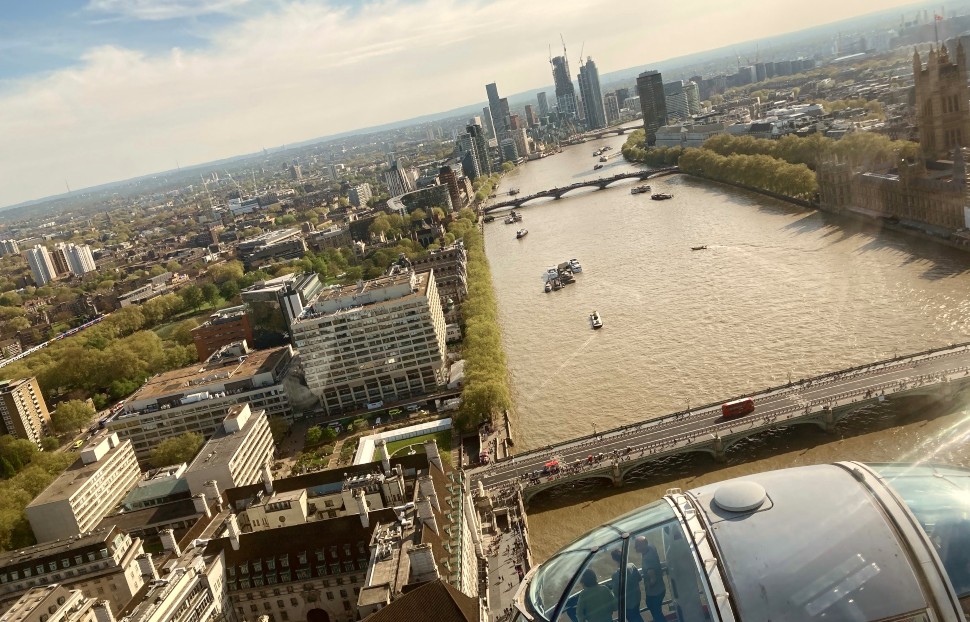 LOCATION & CONTACT
Address: The London Eye, County Hall, Belvedere Road, London SE1 7PB
Tel: +44 (0) 871 781 3000
The London Eye is situated in Jubilee Gardens, next to County Hall overhanging the river Thames, on the opposite side to the Houses of Parliament. The nearest tube stations are Westminster, Embankment or Waterloo.
MORE ON THE LONDON EYE
London Eye – Official Website
London Eye – Wikipedia
Hotels near the London Eye – Best prices from Hotels.com
Books on the London Eye – Amazon.co.uk