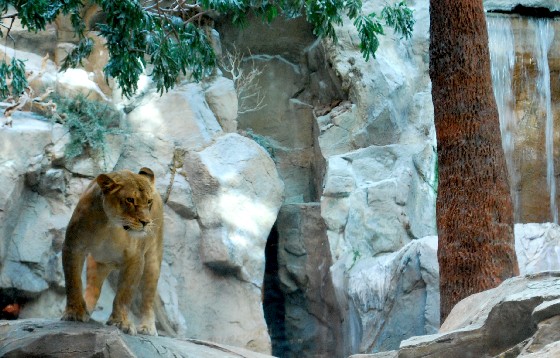 The MGM Grand Hotel & Casino has a prime location on the Las Vegas strip. In the past it has been renowned for two things, boxing matches and the lions which used to be the free "Lion Habitat" on the casino floor. Thing have evolved at the hotel and there are no longer any lions, but there is a new entertainment arena. There are two shows at the MGM Grand at the moment. Check out ticket prices here:
David Copperfield at the MGM Grand
KA by Cirque du Soleil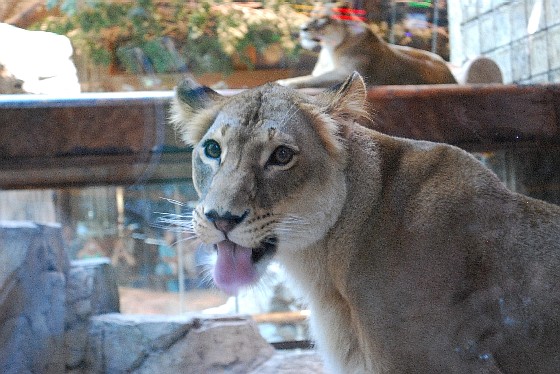 If you're still interested in seeing the lions, you can do so at the ranch they live on. To visit the Lion Habitat Ranch, you'll need to head 12 miles from the strip to Bruner Avenue which is near M Resort and St. Rose Parkway. The attraction only operates from Friday to Monday, but you'll get to see the lions playing, eating and resting (which they do a lot!). There are around 40 lions at the ranch and there are specially built enclosures for you to see them in. Adult admission is $25 (2015 prices) with one child under 14 free with each paying adult. The ranch is open from 11am to 3pm.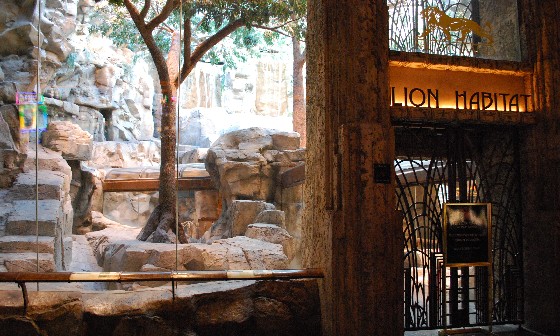 Inside the MGM Casino, the former lion habitat is now used for promotions and had a mock bedroom in it recently. The photo above shows how it used to look! There's not much else to see inside the MGM, but it does have the usual eateries to enjoy before you move on.
LOCATION & CONTACT
Address: MGM Grand Hotel & Casino, 3799 Las Vegas Boulevard South, Las Vegas, Nevada 89109, USA
Tel: +1 877 880 0880 or +1 702 891 7777
The MGM Grand is located on the strip opposite New York New York. It has its own Las Vegas Monorail stop at the rear of the hotel.
MORE ON THE MGM GRAND
Stay at the MGM Grand – Best rates from Hotels.com
MGM Grand – Official Website
Lion Habitat Ranch – Official website
MGM Grand – Wikipedia
Airport Transfers to MGM Grand
Las Vegas Guide Books – Amazon.co.uk