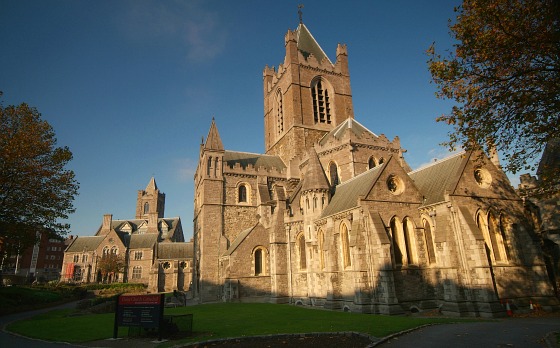 Christ Church in Dublin is the Anglican Church of Ireland's cathedral. The oldest parts of the church have their origins as far back as 1186, but much of the building is more modern than that. It's had to evolve over the years as the needs of the congregation have changed.  Although the church building was lovely, the 12th Century crypt was the most fascinating part of our visit. It's one of the largest in Britain and Ireland and is the earliest surviving structure in Dublin. The huge Crypt is one of the highlights here with all its treasures. Look out for the mummified cat and rat – perhaps the most unusual inhabitants of the crypt!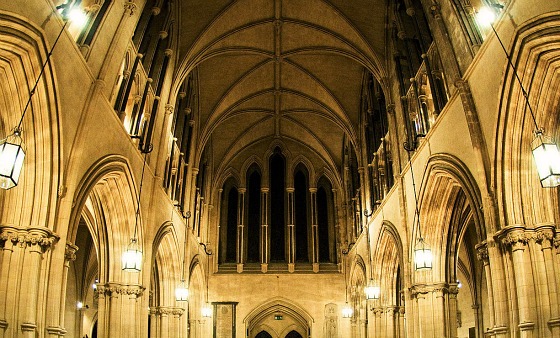 In the church itself, you'll spend time looking up at the beautiful ceiling and just feeling the sense of calm that exists here. The other highlights at the church to look out for are the medieval brass Lectern which you'll find  just in front of the pulpit. There's also the Strongbow Monument dedicated to Strongbow himself.  The church also has an attractive cafe and gift shop located in the crypt.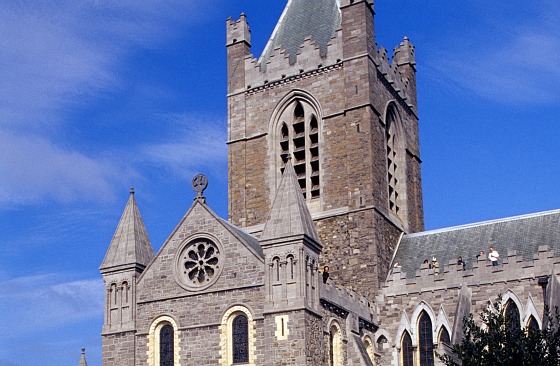 Christ Church Cathedral is open for visitors Monday to Saturday from 9am until closing time which depends on the time of year. In the summer (April to September) it closes at 7pm, in the Autumn and Spring (March & November) it cloes at 6pm and in the Winter (November to February) at 5pm.  On Sundays, opening times are more limited but the church is normally open from 12.3opm to 2.3opm all year round with additional hours on summer evenings.  Adult admission is 6 Euros (2016 prices) but is free with the Dublin Pass.
LOCATION & DIRECTIONS
Address:  Christ Church Cathedral, Christchurch Place, Dublin 8, Ireland
Tel: +  353 (0)1 6778099
Email: welcome@cccdub.ie
Christ Church Cathedral is near next to Dublin City Council's main buildings and near to Temple Bar on the south side of the River Liffey. From the river, take Winetavern Street and you can't miss the cathedral.  The Dublin Hop-on, Hop-off Bus Tour stops nearby too.
MORE ON CHRIST CHURCH CATHEDRAL
Dublin Pass – Free entry to Christ Church Cathedral
Christ Church Cathedral – Official Website
Christ Church Cathedral – Wikipedia
Dublin Historical Walking Tour – Passes Christ Church Cathedral
Dublin Hop-on, Hop-off Bus Tour – Stops near Christ Church Cathedral
Hotels near Christ Church Cathedral – Lowest price guarantee from Hotels.com
Dublin Guide Books – Amazon.com (US & Canada)
Dublin Guide Books – Amazon.co.uk (UK)