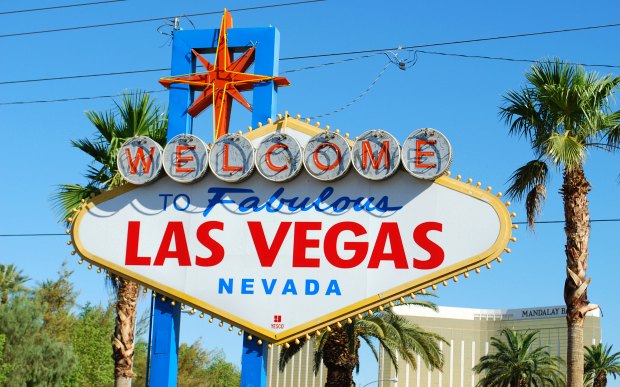 The 'Welcome To Fabulous Las Vegas' neon sign is one of the most recognised signs in the world. The sign was erected in 1959 and is 25 feet tall. It's been the first thing visitors see when they arrive in the city and has become an attraction in its own right. To see it, pull into the small parking area in the middle of the road so you can stop for a photo.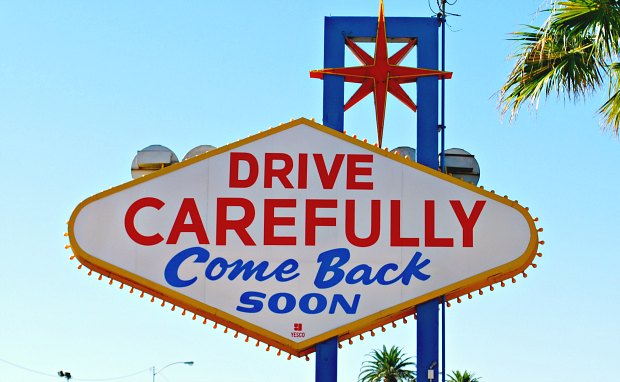 The "WELCOME" letters are positioned on neon circles representing silver dollars and the yellow bulbs on the edge of the sign perform a "chasing" routine when lit.  The sign is recognised on the US National Register of Historic Places. Another option for seeing the sign is to join the Las Vegas Strip Night Tour which starts at the sign with a glass of champagne before continuing down the strip.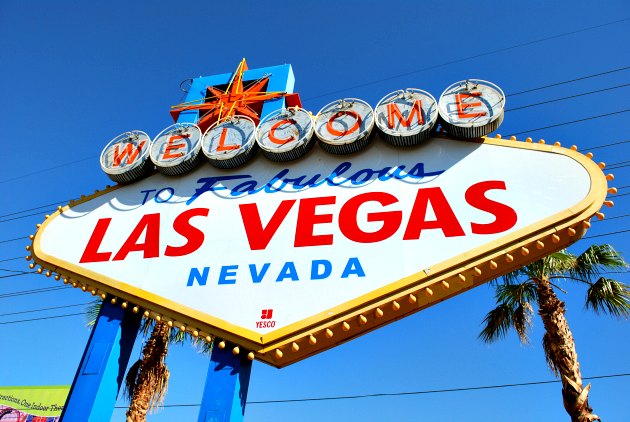 If you want to walk to the sign, it's about 10 minutes further along the strip from the Mandalay Bay.
LOCATION & MAP
Address:  Las Vegas Sign, 5100 Las Vegas Blvd South, Paradise, Nevada, 89119, United States
MORE ON THE LAS VEGAS NEON SIGN
Wikipedia – Welcome to Fabulaous Las Vegas sign page
Las Vegas Strip Night Tour
More Things To Do In Las Vegas
Stay at Mandalay Bay – Get prices for the closest hotel to the Las Vegas Sign
Top 10 Free Things in Las Vegas – Includes the Neon Sign