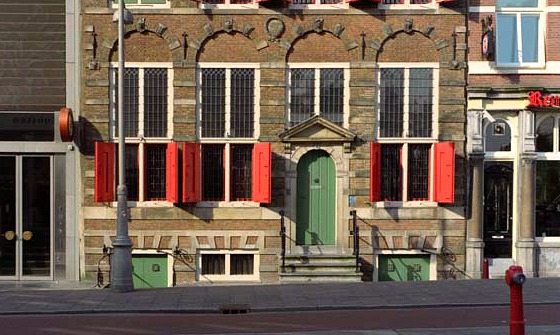 Although Rembrandt wasn't actually from Amsterdam, this building was his home and his workplace for around 20 years. Fortunately, records exist of how each room was furnished when he owned it and these have been used to make the building look like it did when Rembrandt lived there. It's a real insight into how he lived and we really felt we knew the man better after our visit. You get to see all the main rooms including his studio.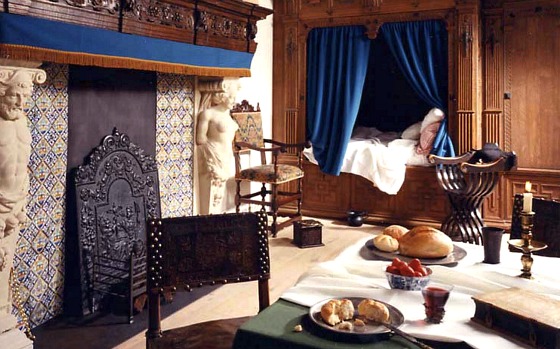 The house doubled up as both a living space and a business place for Rembrandt. Visitors would enter through the main door and paintings hung all around the room. Clients would then be shown into the Anteroom where more paintings hung and they could choose which they liked. He didn't only sell his own paintings either, so works by other artists would have hung on these walls.
Another important part of the business is upstairs, where the room with the best light was used as his studio. The interior of the house was restored to its 17th century glory in 1999. Rembrandt got himself in to a lot of debt when he bought the house and it's only because he declared himself bankrupt in 1656 that full itineries were made of his furniture and belongings. These were then auctioned off, but the records have enabled the house to be restored to how it looked in Rembrandt's day.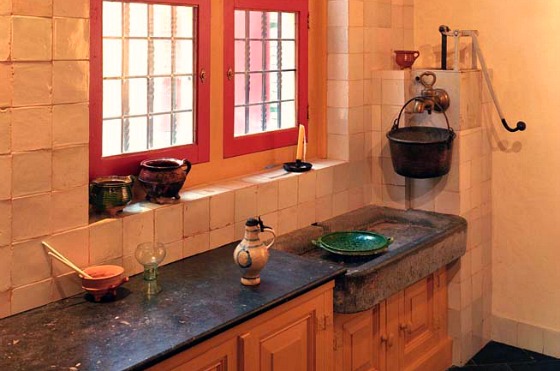 Rembrandt House is open daily from 10am to 6pm. Adult admission is 12.50 Euros although admission is free with the Iamsterdam Card (2015 prices). An audio guide is included in all prices.
REMBRANDT HOUSE LOCATION & CONTACT
Address: The Rembrandt House Museum, Jodenbreestraat 4, 1011 NK, Amsterdam, The Netherlands
Tel: +31 (0)20 5200 400
Email: museum@rembrandthuis.nl
Rembrandt House is a 15 minute walk from Central Station or you can catch the tram using lines 9 and 14, Waterlooplein stop. The Amsterdam Hop-on Hop-off Canal Bus also stops at Rembrandt House. You can also see the outside of the house on the Amsterdam Walking Tour which has great reviews from travellers who've been it.
MORE ON REMBRANDT HOUSE
Iamsterdam Card – Offers discount admission to Rembrandt House
Rembrandt House – Official website
Hop-on Hop-off Canal Bus – stops at Rembrandt House
Amsterdam Walking Tour – You see the outside of Rembrandt House on this tour
Hotels in Amsterdam – Lowest price guarantee from Hotels.com
Books on Rembrandt – Amazon.com (US & Canada)
Books on Rembrandt – Amazon.co.uk (UK)