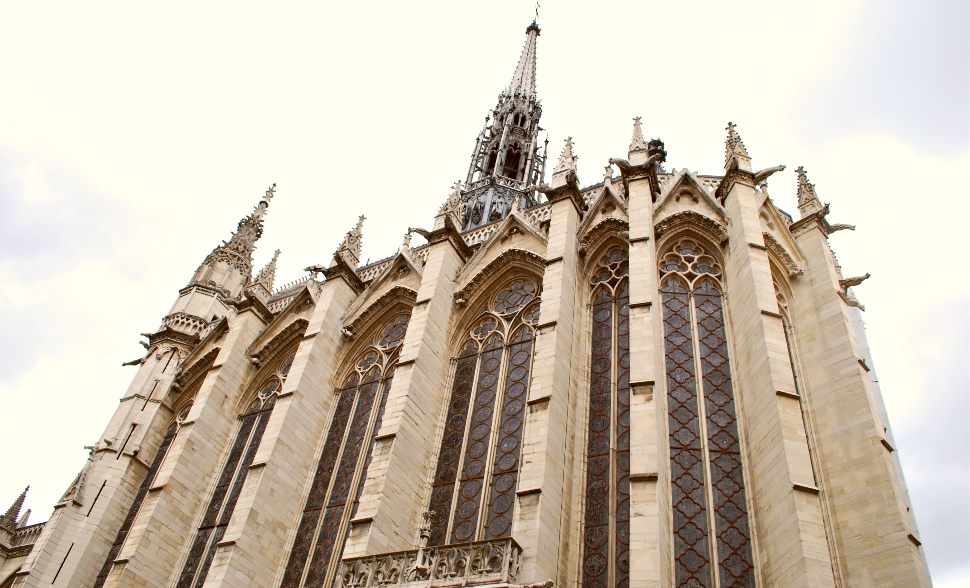 Sainte-Chapelle is a striking church in central Paris which is renowned for it's huge stained-glass windows and colourful interior. It was originally constructed as the chapel of the former Royal Palace which was located on the Ile de la Cité before the more modern administration buildings which now surround it. The chapel was built in the space of just 10 years, which was extraordinary at the time, being consecrated in 1248. King Louis IX wanted a fitting home for the religious relics he had acquired from around the world including the Crown of Thorns. We'd recommend getting your tickets in advance. You can buy them here:
Sainte-Chapelle Self Guided Tour Tickets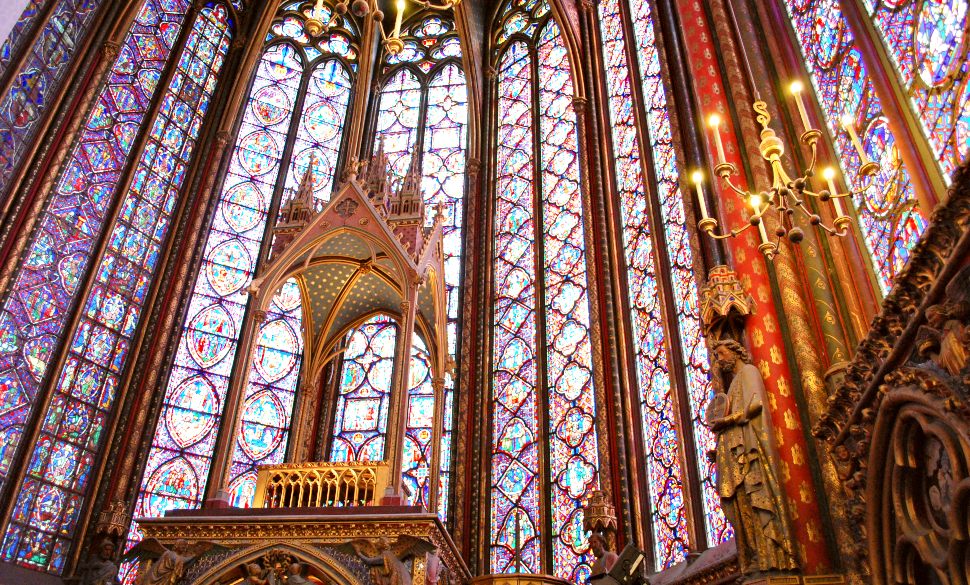 If he was looking for something eye-catching, he certainly achieved it! Its Gothic architecture is evident everywhere and the 15 huge windows have to be seen to be believed. There doesn't even seem to be enough stonework left to hold the roof up. Then just as you are in complete awe at the glass, you raise you head high and notice the absolutely stunning vaulted ceiling. The rich, deep blue colour is repeated in both the lower chapel and the main upper level.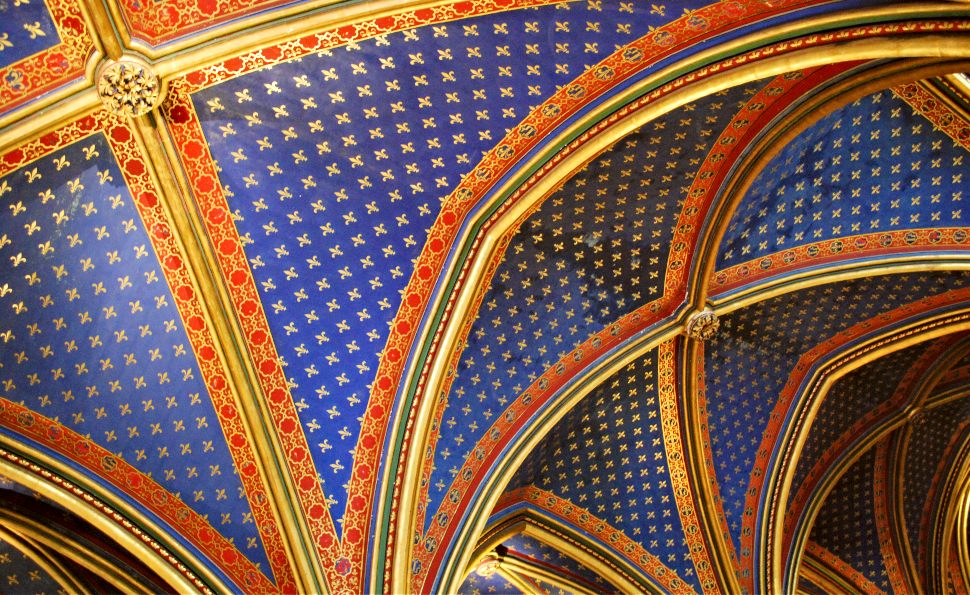 The religious relics that this chapel was built to house, no longer reside here. There were originally 22, but most are now housed in other churches around the world. The three that remained were the crown of thorns, a fragment of the cross and a nail are they are now part of the collection at nearby Notre Dame. Sainte-Chapelle however still boasts the world's largest collection of original stained glass windows.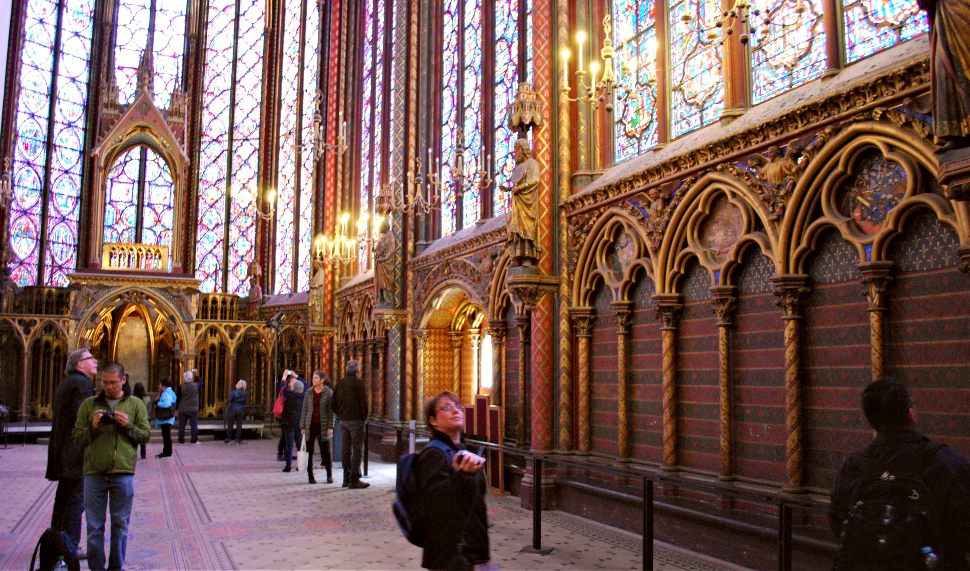 Sainte-Chapelle is open from 9am daily, closing at 7pm in the summer months and 5pm at other times of the year. Adult admission is 10 Euros (2019 prices)
Location& Contact
Address: Sainte-Chapelle, 8 Boulevard du Palais, Paris, France
Tel: +33 1 53 40 60 80
MORE ON SAINTE-CHAPELLE
Sainte-Chapelle – Official Website
Sainte-Chapelle – WIkipedia
Hotels near Sainte Chapelle/Notre Dame – Best prices from Hotels.com
Books on Sainte Chapelle – Amazon.co.uk
Paris Guide Books – Amazon.co.uk