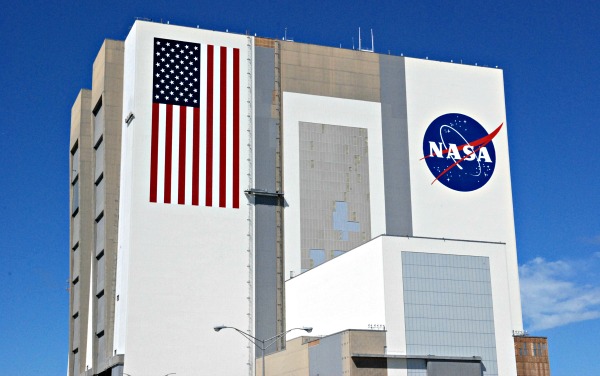 A fascinating place, especially if you're a child of the space race generation. We particularly enjoyed getting up close and personal in the rocket garden, you can also take some great snaps here. As part of the tour we went on, we stood on the viewing platform for the then shuttle launches, it was great to see something you've seen so often on TV. Also in the area are loads of alligators and golden eagle nests, because of this tourists are told not to go off the paths that your tour guide takes you on. A small child decided to run down a grass hill at the launch pad and all hell let loose with security bothered she was going to be eaten by a gator! Another highlight was the massive hanger that they used to assemble the shuttles in. The shuttles have gone – sadly we never got to see one launch – the next era of the space race beckons and more history will no doubt be made here.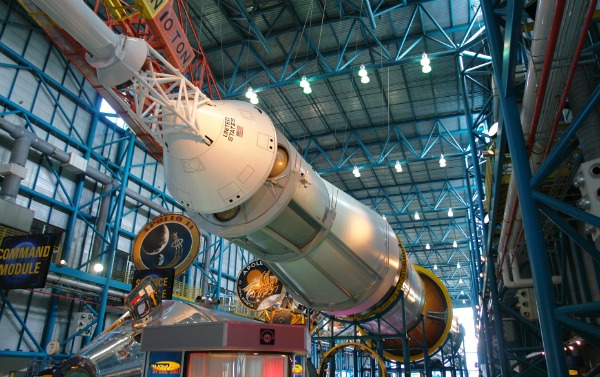 This location has been the venue for the launch of every NASA human space mission since 1968 and even in times when human flights are rare, unmanned missions still launch from the site. The area is huge with several launch pads and the huge Vehicle Assembly Building (pictured at the top of the page) several miles away from each other. In total, Kennedy Space Center covers 219 square miles and thousands of people work here.
Included in your admission price is the basic Kennedy Space Center tour on which you take a NASA bus on a driving tour of some of the major parts of the facility like the shuttle launch pad. Then you head to the Apollo and Saturn V center to see the huge Saturn moon rocket (pictured above). These tours run ever 15 minutes and leave from the main visitor complex and operate from 10am to 2.30pm. Standard adult admission is $57 plus tax and children are $47 (2018 prices) but you can get online discount deals in advance that will save you money.
There are a range of additional "close-up" tours you can take at Kennedy Space Center too including one of the Launch Pad, one of the Launch Control Center and the huge Vehicle Assemble Building (pictured at the top of the page). These additional tours all cost $25 per adult and $19 per child plus tax (2018 prices).
Kennedy Space Center is open 9am to 5pm daily. If you need transport from Orlando, here is a ticket option that departs from selected meeting points – Kennedy Space Center Day Trip With Transport From Orlando.
LOCATION & CONTACT
Address: Kennedy Space Center, SR 405, Kennedy Space Center, Merritt Island, Florida 32899, USA
Tel: +1 321 452 2121
MORE ON KENNEDY SPACE CENTER
Kennedy Space Center Discount Tickets
Kennedy Space Center Day Trip With Transport From Orlando
Kennedy Space Center – Official Website
Kennedy Space Center – Wikipedia
More Things To Do In Florida