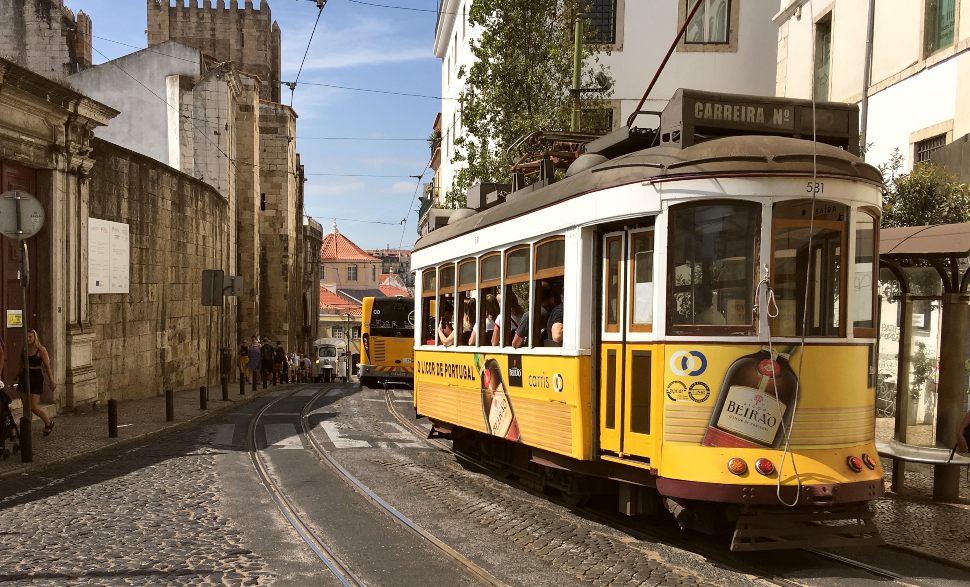 Lisbon is renowned for its vintage trams which have been tackling the city's steep inclines for decades. They're known as Remodelado trams and they can go where modern trams can't. In particular the narrow, winding, picturesque, cobbled streets of the Old Town. To be honest, there's no better way to see all these streets than to hop on a tram but you'll need to pick your time if you want to catch a scheduled service. If you'd prefer a tour experience, we'd recommend the Hills Tramcar Tour which is part of the Yellow Hop-on, Hop off Bus Service which runs regularly and doesn't get too crowded.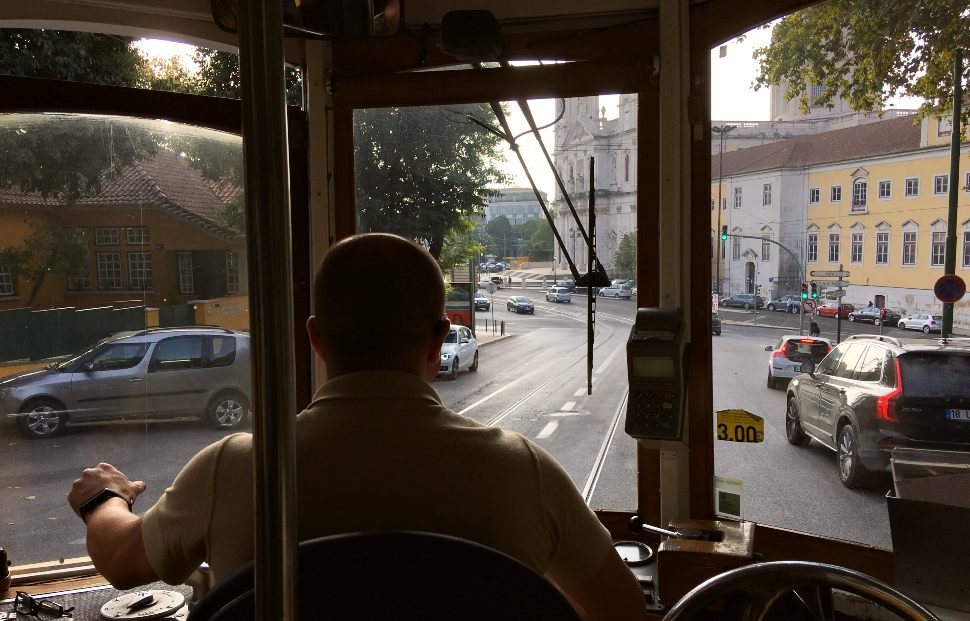 The tram route every guide book mentions is E28 which covers all the best sights of Lisbon. It leaves Praça Martim Moniz square every 10 or 15 minutes from 7am to 8pm and takes you through Alfama, Rossio, Baixa and Estrela, ending at Campo Ourique. At this point you'll need to get off and get the next tram back. It's a great route and it's well worth doing, but it is absolutely packed during the main hours of the day. It's not an enjoyable experience if you're standing up and crammed in. So, our top tip would be to catch it at the first stop by 8am one morning. When we did this, we got a perfect seat and enjoyed all the sights with no hassle.
Another alternative is the much less busy number 12 route which covers many of the same streets anyway and takes you through the Old Town. If you just want to ride a vintage tram, then pick any half empty one you see on any route and forget about E28. It should be said that you need to watch your belongings on any tram, particularly crowded ones and particularly E28 which is targeted by pickpockets. If you have a seat and keep sensible, you'll be fine.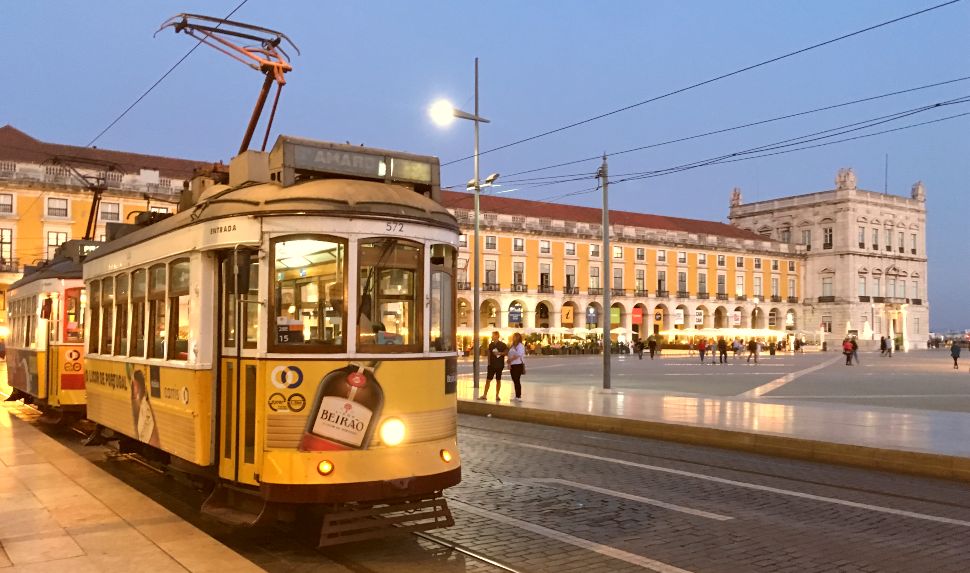 Finally to get the most out of you vintage tram trip, don't pay over the odds. Get yourself a Viva Viagem card which gives you the cheapest fares – much cheaper than buying on the tram and you can use it on pretty much all of Lisbon's public transport. You can get a Viva Viagem card from any metro station and top it up with cash. All you do then is present the card on entry for whatever you are using – this is known as 'zapping'.
LOCATION MAP
This map shows the location of Praça Martim Moniz where route E28 starts, but you can move it around to see other locations in Lisbon where tram routes operate…
MORE ON LISBON'S VINTAGE TRAMS
Lisbon Trams – Official website
Viva Viagem Card – Official Website
Hotels in Lisbon – We recommend Hotels.com
More Things To Do In Lisbon