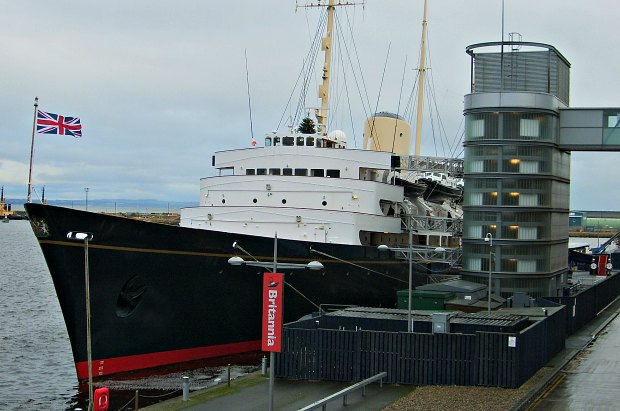 The Royal Yacht Britannia was Queen Elizabeth II's most loved form of transport. The yacht and its crew travelled the world on Royal engagements for decades until it reached the end of its working life in 1997. Now the yacht has a new purpose as one of the most visited tourist attractions in Scotland. It's been preserved just as it was when the Queen and the rest of the British Royal Family used it.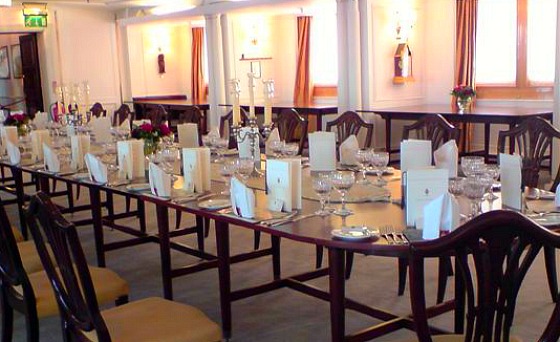 You'll see the royal apartments, walk the decks and see the crew quarters. Don't forget to have your photo taken with the ships bell too! We think you'll need to allow 2 to 3 hours for your trip to the Royal Yacht Britannia, more if you plan to eat and shop in the Ocean Terminal centre. Adult admission is £15 which includes the audio guide (2016 prices). Family, HM Armed Forces and concession tickets are also available. In peak holiday times we'd advise that you pre-book tickets to avoid waiting when you get to the yacht…
Royal Yacht Britannia Tickets with Hop On, Hop Off Bus Tour
Royal Yacht Britannia Tickets with Hop On, Hop Off Bus Tour
In other times though, we've been able to buy tickets and hop straight on board. The Royal Yacht now has a "tea room" on the Royal Deck which allows you to enjoy refreshments with all the views of the waterfront.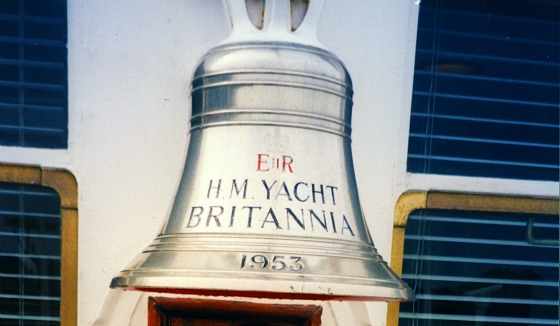 The Royal Yacht Britannia is open daily as follows:
November, December, January, February & March from 10am – 3.30pm (last admission).
April, May, June & October from 10am – 4pm (last admission).
July, August & September from 9.30am – 4.30pm (last admission).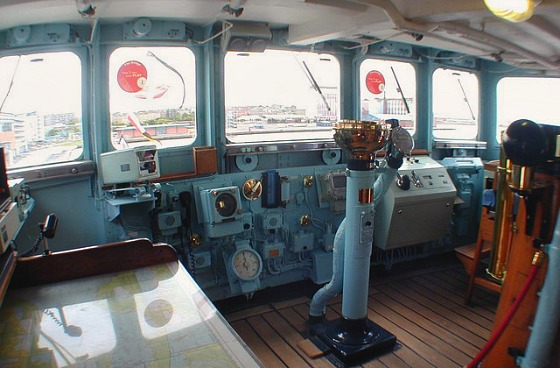 The yacht is moored at a huge shopping complex called "Ocean Terminal" which has been part of the transformation of the old docks in Leith. It's packed with shops, cafes and restaurants. As such it is a bus or car journey from Edinburgh City Centre.
LOCATION & CONTACT
Address: The Royal Yacht Britannia, Ocean Terminal, Leith, Edinburgh, EH6 6JJ
Tel: +44 (0)131 555 5566
Email: enquiries@tryb.co.uk
Buses to Ocean Terminal run every few minutes from Princes Street (No 22) and regularly from other areas of the city too. The journey takes around 15 minutes. Alternatively use the Edinburgh Hop-on Hop-off Bus Tour which stops at Ocean Terminal.
MORE ON THE ROYAL YACHT BRITANNIA
Royal Yacht Britannia Tickets with Hop On, Hop Off Bus Tour
Royal Yacht Britannia – Official website
Royal Yacht history – Wikipedia
Hotels near the Royal Yacht Britannia – Best prices from Hotels.com
Books on the Royal Yacht Britannia – Amazon.co.uk
DVDs on the Royal Yacht Britannia – Amazon.co.uk
Tripadvisor reviews