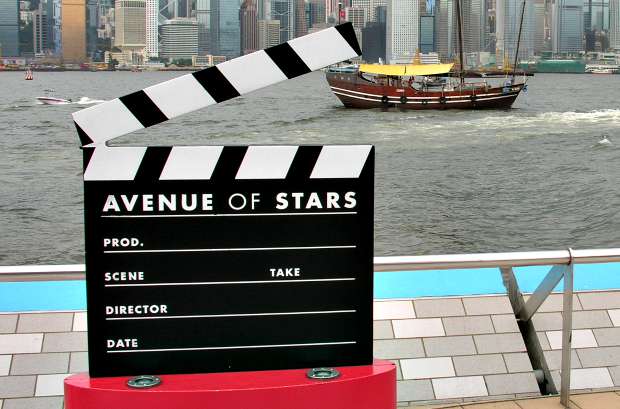 The Avenue of Stars is one of Hong Kong's more recent attractions, having been created from an existing promenade walkway on Kowloon. When it opened in 2004, it quickly became a popular place to view the Hong Kong skyline at harbour level. Over the years since then, the avenue has been developed further with several notable attractions now to see. Top of the list is the bronze statue of Bruce Lee which was erected in 2005. However, for us the best thing here is still the view. This is also the best place to view the free Symphony of Lights show.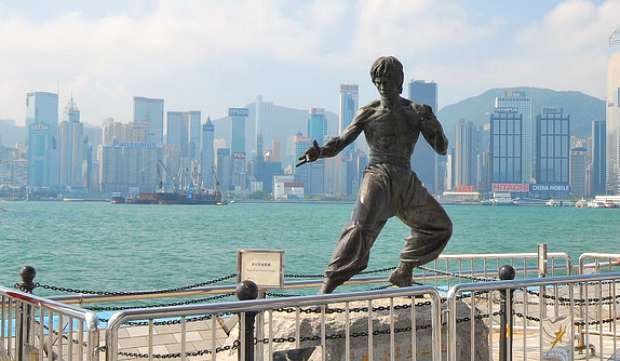 Other features on the avenue now include a 4.5 metre tall replica of the statuette given out at the Hong Kong film awards, bronze statues of a film crew at work which you can have your photo with and red pillars which tell the history of the Hong Kong film industry. There are also the stars themselves which are embedded in the walkway. Look out for names like Jackie Chan, Bruce Lee and John Woo. To be honest, unless your a big fan of the Hong Kong film industry, you won't recognise most of the names here but it's still a great place to be.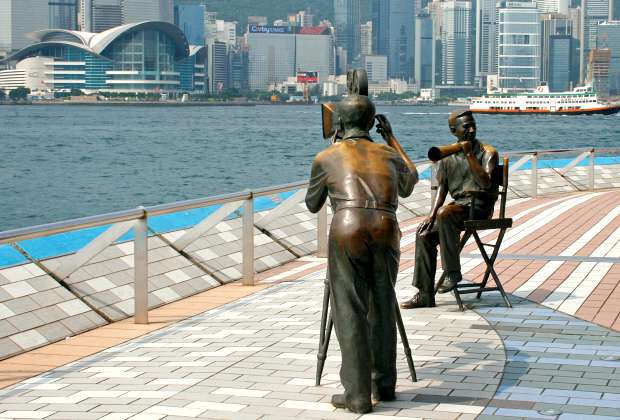 There's a lovely atmosphere an the Avenue of Stars at night and if there's a cool breeze from the harbour that's usually most welcome! You'll also find photographers here ready to take your picture with the Hong Kong skyline behind.
LOCATION & CONTACT
The Avenue of Stars is on Kowloon just along from the ferry port around the outside of the New World Centre.
Address: The Avenue of the Stars, Tsim Sha Tsui, Kowloon, Hong Kong, China
Tel: +852 2810 2770
MORE ON THE AVENUE OF STARS
Avenue Of Stars – Official website
Avenue Of Stars – Wikipedia
Symphony of Lights Harbour Cruise
More Things To Do In Hong Kong
Hotels near Victoria Harbour in Hong Kong – Best prices from Hotels.com