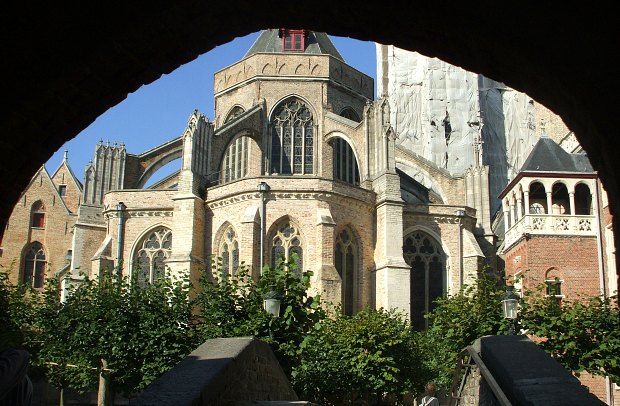 The Church of Our Lady is a beautiful place of worship in Bruges. Its striking, brick steeple rising to a height of 122 metres can be seen from all over the city and it sits in an attractive position alongside one of the many canals. The church would be well worth visiting even if it didn't have a genuine Michelangelo sculpture inside, but it does! The "Madonna and Child" sculpture is actually one of the main reasons people come here, but don't miss the other highlights in the church too.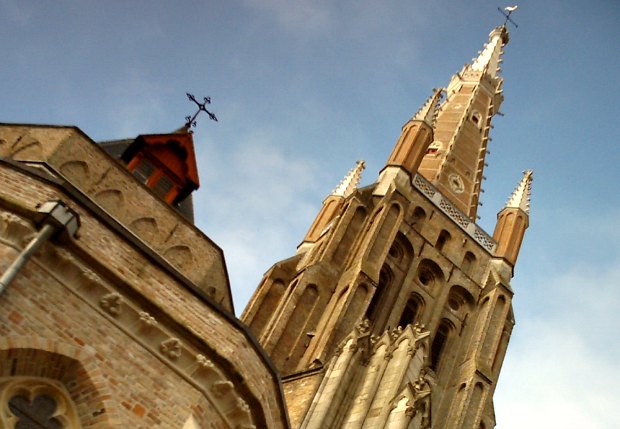 There are huge paintings and impressive carvings and it's all free. There is also a museum here which for a small fee takes you into the excavated tombs under the church and shows you more of the church's treasures. The Gruuthuse museum next door is physically joined to the church and has its own chapel where the wealthy Gruuthuse family could watch the services but still be within their own palace. The only evidence of this private chapel in the church is a glass-less window high on the left hand side.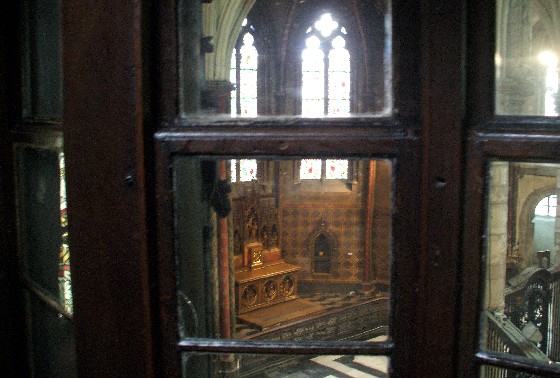 The Church of Our Lady is open Monday to Friday from 9am to 12.30pm and 1.30pm to 5pm. Saturday from 9am to 12.30pm and 1.30pm to 4pm and Sunday from 1.30pm to 4pm
MORE THINGS TO DO IN BRUGES
LOCATION & CONTACT
Address: Church of Our Lady (Onze Lieve Vrouwekerk), Mariastraat, B-8000, Bruges
The church is next to the Gruuthuse Museum.
MORE ON THE CHURCH OF OUR LADY
Bruges Church of Our Lady– Wikipedia
Hotels near the Church of Our Lady – Best prices from Hotels.com
Books on Bruges Churches – Amazon.co.uk