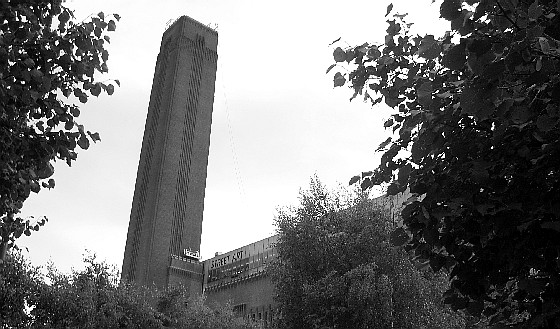 Tate Modern is a huge modern art gallery in London. It's housed inside a former power station on the south bank of the River Thames and although the bleak exterior and huge chimney remain, the look has been softened by the addition of trendy glass boxes. Inside, the conversion of the building has allowed for numerous floors of galleries and also a huge open exhibition space.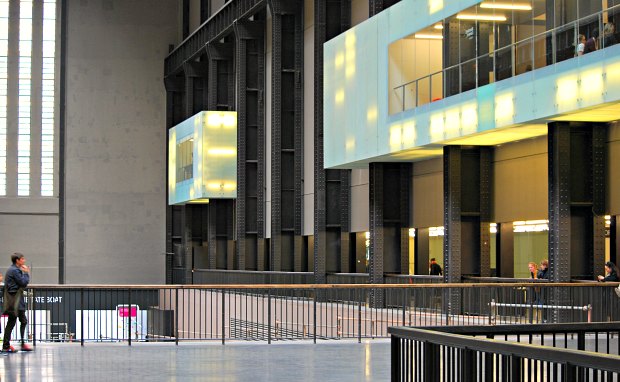 We love the way this building has been converted and we see architectural features we hadn't noticed before, every time we visit. The vast array of modern art is also impressive though. There's plenty to challenge your thoughts and the galleries are regularly updated. The building has just had a large modern extension added which makes use of some of the other bits of the old power station too. Tate Modern gets 4.6 million visitors a year which puts it in the top three UK tourist attractions.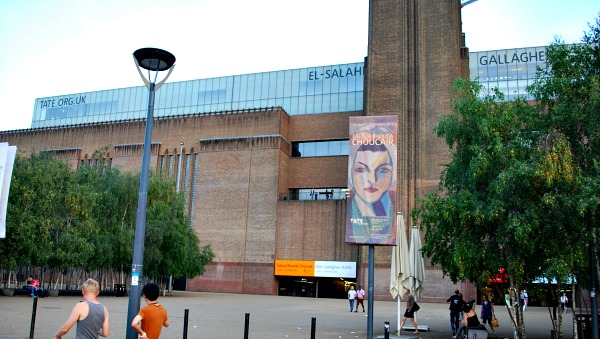 Tate Modern is open daily from Sunday to Thursday between 10am and 6pm and on Friday and Saturday between 10am and 10pm. Although entry is free, there are sometimes special exhibitions which are charged separately. The restaurant on the top floor is worth visiting too and there's a decent cafe on the ground floor.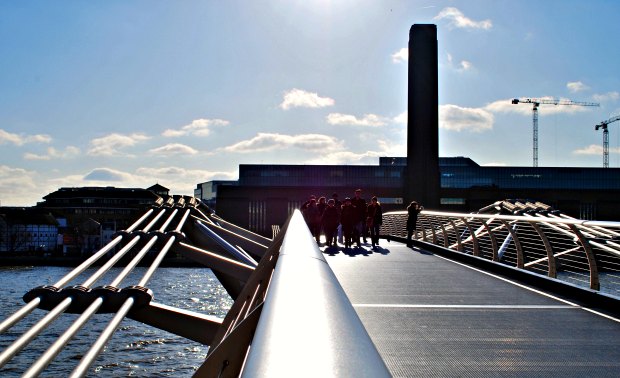 If you like what you see here, try the Tate Britain which is further down the Thames past the Houses of Parliament. Tate Britain is also free. For a unique experience, try the Private Tour of Tate Modern & Tate Britain which is led by an art historian.
LOCATION & CONTACT
Address: Tate Modern, 53 Bankside, London SE1 9TG
Tel: +44 (0) 207 887 8752
Email: visiting.modern@tate.org.uk
Tate Modern is on the south bank of the River Thames, next to the Millennium footbridge. The nearest tube station is Southwark.
MORE ON TATE MODERN
Tate – Official Website
Private Tour of the Tate Galleries – See latest prices
Hotels near Tate Modern – Great rates from Hotels.com
More hotels in London – Massive discounts from Expedia
Books on Tate Modern – Amazon.co.uk