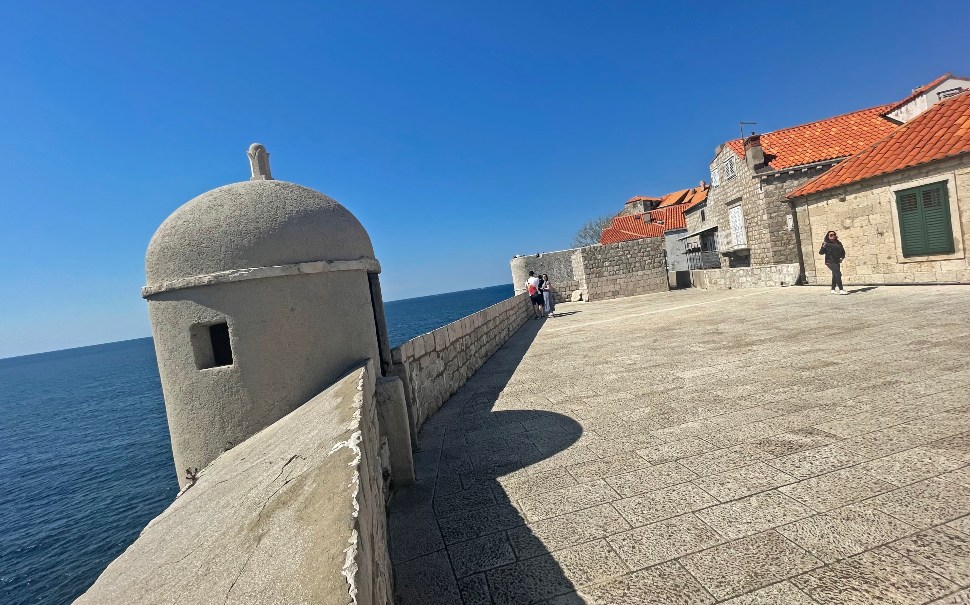 The incredible walls of Dubrovnik circle the old city and have kept it safe for hundreds of years. The circular walk along the walls will take you somewhere between 1 and 2 hours, but it's the best way to get a feel for this city. The walk is approximately 2km long and along the way there are lots of highlights to see, including a number of fortresses. The walk also offers a window on to what life is like living in the old city. You'll see private gardens, courtyards and washing lines.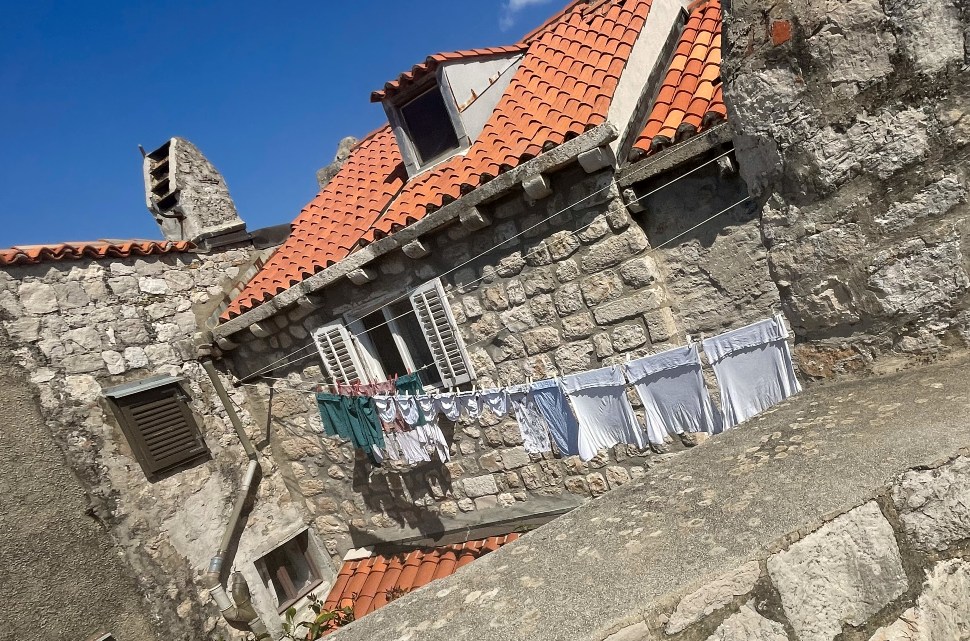 You'll need to be prepared for some steep steps and some amazing views! There are also several places to stop for refreshments if you need them and there are some public toilets half way round (if you start at the Pile Gate).
The city of Dubrovnik first had walls in the 9th century, but the ones you walk on today have been constructed since the late 1200s. The walls are up to 6m thick on the land and around 3m thick on the sea side. There were only two gates for most of that time. The Pile Gate located near Fort Lovrijenac and the Ploče Gate on the eastern side near the old harbour. A third gate was added in the north in the early 1900s to make it easier to access the old city.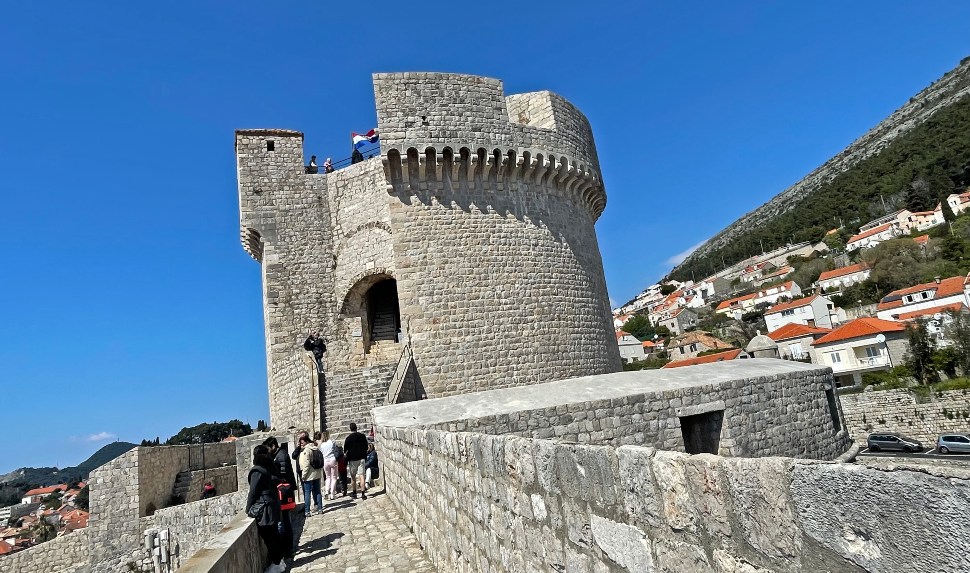 The fortified keeps you will see along the way are Fort Revelin, Fort Minčeta (pictured above), Fort Bokar, Fort St John and Fort St Lucas. The other significant for in the city's defence is Fort Lovrijenac which stands separate from the city walls on a nearby rocky outcrop. There are only 3 access points to walk the walls these days. They are near both original gates and at the Maritime Museum. There is a one way system in operation along the walls to reduce congestion.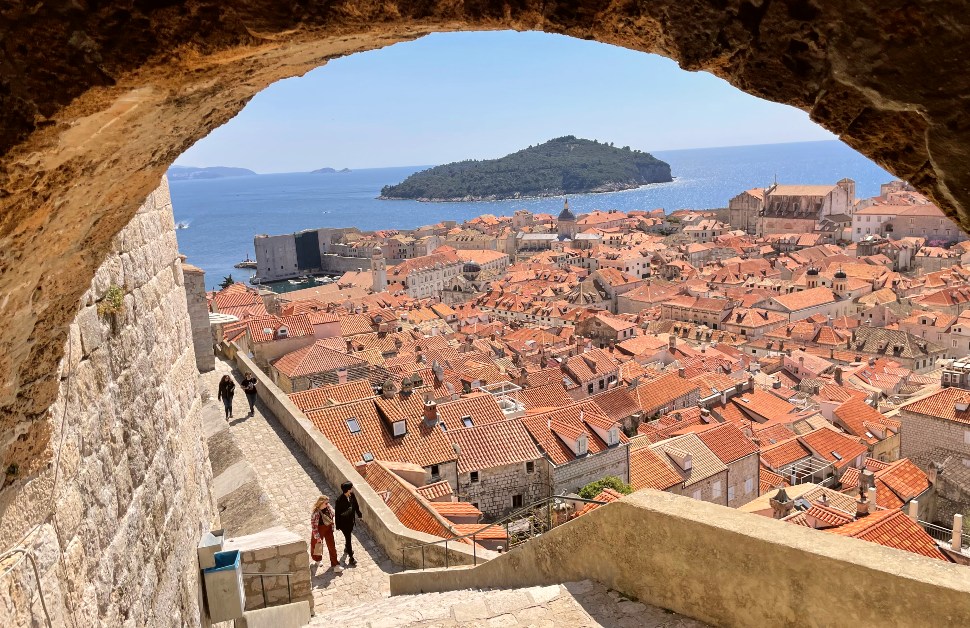 The walls are open from 8am in the summer and from 9am in the winter. Closing time depends on the time of year too and ranges from 5pm to 8pm. Tickets are expensive at 35 Euros per adult (2023 prices). Your ticket gives you access to Fort Lovrijenac though too, normally within 3 days of your visit to the walls. If you are planning to visit other attractions in Dubrovnik on the same day, go for the Dubrovnik Pass which for 1 day costs the same as the walls admission anyway.
LOCATION & MAP
This map shows the location of the historic Pile Gate, but you can move it around to see the rest of the walls…
MORE ON DUBROVNIK'S WALLS
More Things To Do In Dubrovnik
Dubrovnik's Walls – Wikipedia