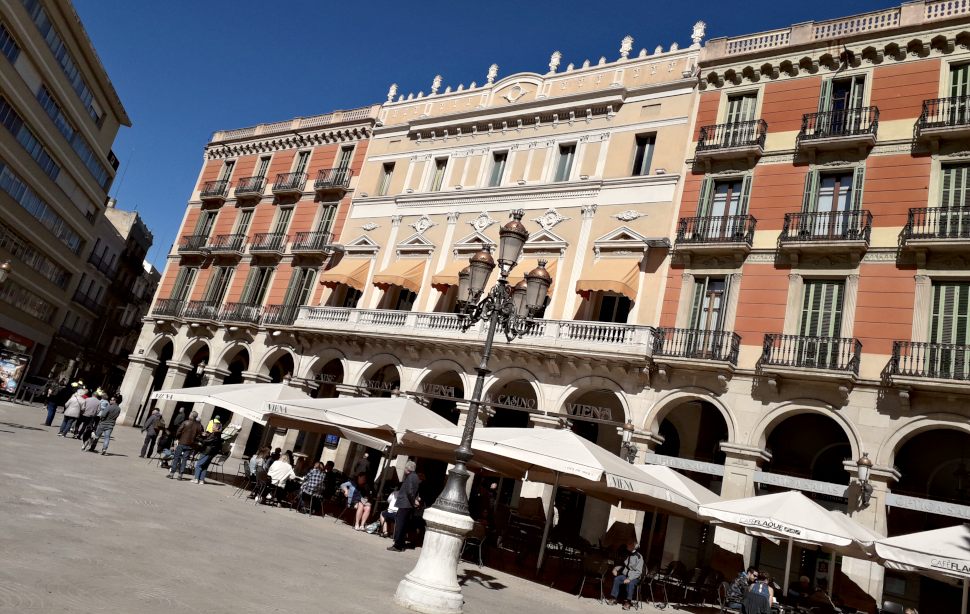 Reus is an historic Spanish city which is linked directly by train with nearby Barcelona. Reus was the birthplace of world-renowned architect Antoni Gaudi and there are many highlights in the city to enjoy. There are a couple of lovely plaza's to see and both have plenty of cafe's if you want to watch the world go by. Pictured above is Plaça de Prim named after the general whose statue towers over the square. Also nearby is the larger Plaça del Mercadal which is surrounded with interesting architecture and a lovely atmosphere.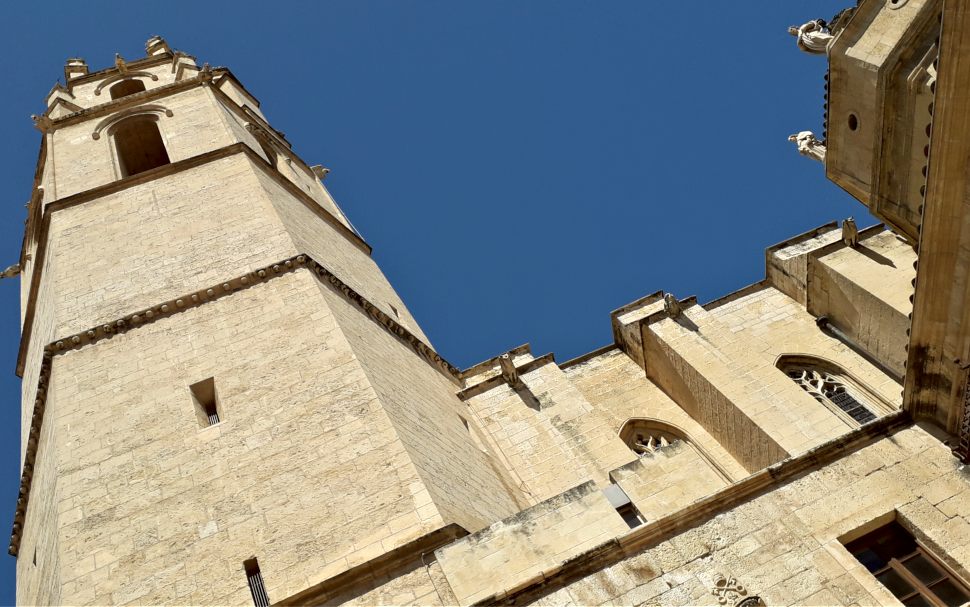 Reus is packed with interesting buildings and one of the best is the church Prioral de Sant Pere right in the heart of the city (pictured above). This church dates back to the 16th century and it's free to enter. Inside the stained glass will grab your attention, especially the huge rose window over the main entrance. You can also climb the bell tower if it is open for a great view of Reus centre. Outside it resembles a fortified castle in places and if you walk all the way around you'll find the remains of the old city wall right next to it.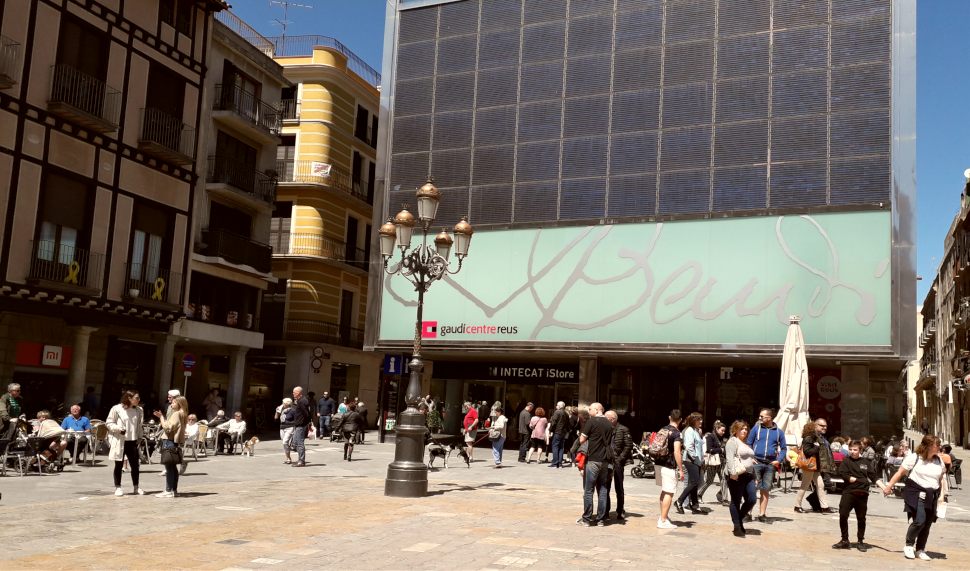 One of the big attractions in Reus is the Gaudi Centre (pictured above). This is the modern building in Plaça del Mercadal and it contains several floors of exhibits celebrating the work of Antoni Gaudi, who designed Barcelona's Sagrada Familia and Parc Guell. His work is based on the natural world and this museum explains how his ideas were formed during his time in Reus. There are replicas of his impressive chimneys and interactive displays along with two audio visual rooms (below) which all tell the Gaudi story. We really enjoyed the centre, but bear in mind that this isn't really an alternative to seeing the amazing architecture itself.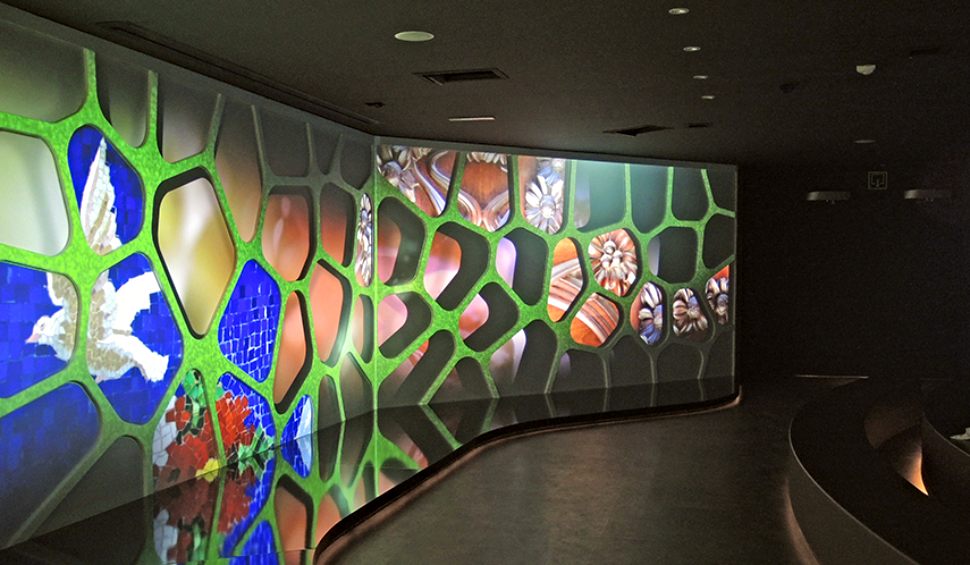 Another highlight in Reus is La Casa Navas, which is just across the plaza from the Gaudi Centre. It's an extraordinary example of an Art Nouveau residence of the early 20th century. Book ahead to avoid disappointment if you want to look around.
LOCATION & MAP
This map shows the location of Plaça del Mercadal but you can move it around to see the rest of Reus.
MORE ON REUS
Reus – Wikipedia
Gaudi Centre – Official website
Reus Hotels – We recommend Hotels.com for the lowest rates
Books on Spain – Amazon.co.uk