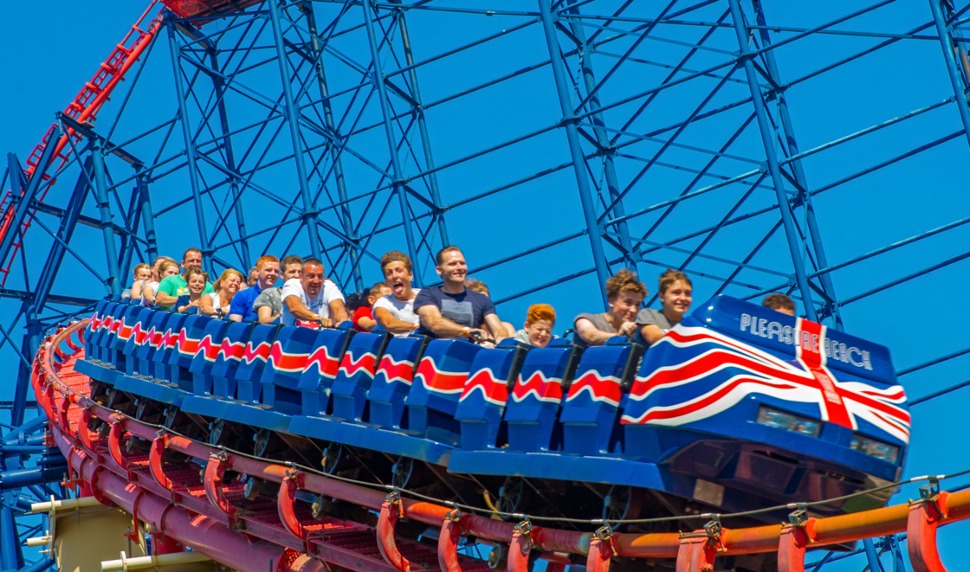 What started as a collection of vintage rides at the southern end of the Blackpool promenade, is now a fully fledged theme park. We used to love wandering though the pleasure beach park and watching people having a great time. Sadly, you now have to pay to enter rather than just paying for the rides you want to go on. The owners are trying to make this an Alton Towers style attraction, but along the way we feel they've lost the seaside feel, which is what makes this place unique. It means you'll need to spend a day here to get value for money, rather than just picking specific rides or experiences.
Still though, if you want to spend the day at the Pleasure Beach, you're sure to have a great time. The Big One is still one of the best rollercoasters in the UK and the view from the top before the first drop is stunning.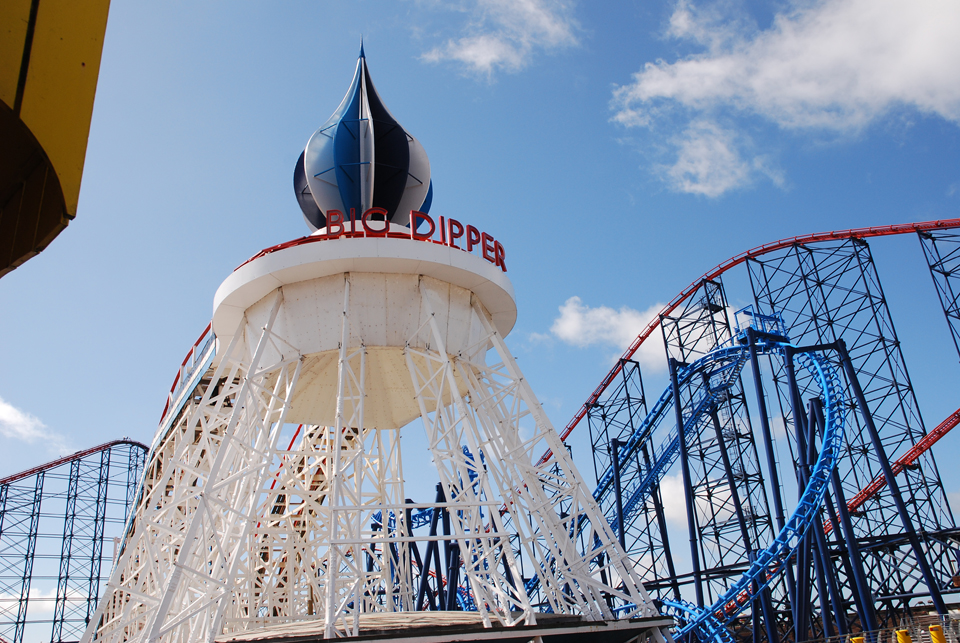 Despite all the new additions, we love the vintage rollercoasters the best. There's nothing like being thrown about on the wooden Grand National (pictured below) racing against friends or family on the other side. It's a must-do experience in Blackpool. The Big Dipper is also great fun and has been providing thrills now for around 100 years. Extraordinary!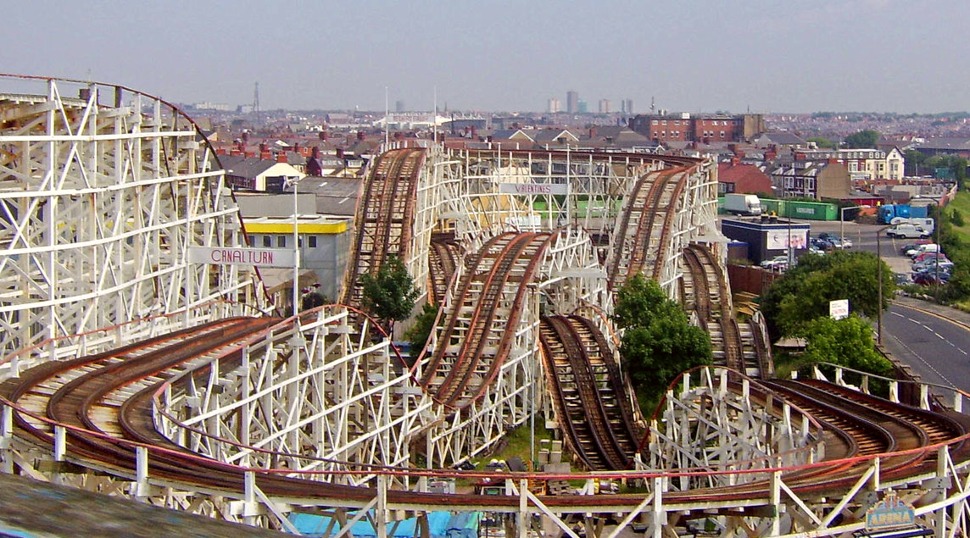 For children, there's Nickelodeon Land with a collection of smaller rides and experiences. Get wet on SpongeBob's Splash Bash or take your kids on their first rollercoaster, Blue Streak. The pleasure beach also has a good range of family attractions for everyone like the Wallace and Gromit Thrill-o-matic and the Alpine Rallye cars.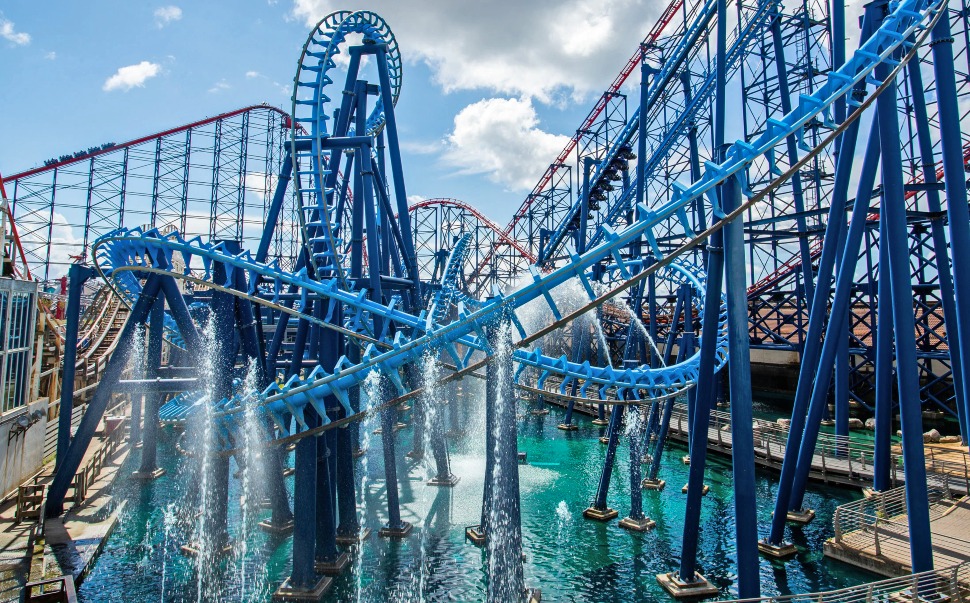 For tickets, never buy on the day as prices can be as high as £50. Although prices do vary depending on the day, you can usually get adult admission in advance for £35 to £38 with children's tickets at around £30 (2023 prices). The pleasure beach usually opens at 10am closing at 5pm. There are additional costs for shows and Ripley's Believe It Or Not.
LOCATION & MAP
Address:  Blackpool Pleasure Beach, Promenade, South Shore, Blackpool FY4 1PL
Tel: +44 1253 375187
MORE ON BLACKPOOL PLEASURE BEACH
Blackpool Pleasure Beach – Official Website
Blackpool Pleasure Beach – Wikipedia
More Things To Do In North West England