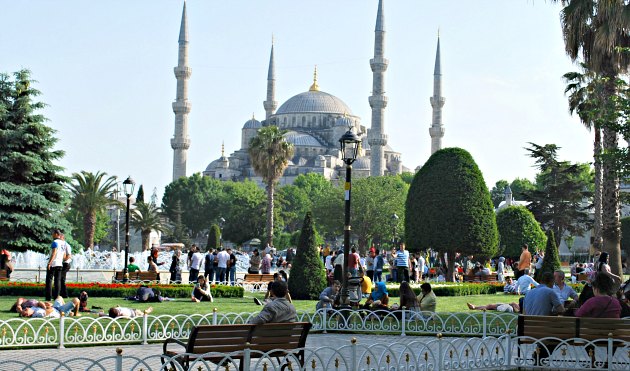 Sultanahmet is the heart of the old city of Istanbul and the main gathering points here are Sultanahmet Square and Sultanahmet Parki. The square was also the 'Hippodrome' of the Byzantine city of Constantinople – the social centre of the old city, where chariot racing would have taken place. Today, the whole area contains cobbled walkways, manicured lawns, pretty flower beds, white fences, benches and at the centre of the park, an impressive water fountain which changes colour as the water display changes.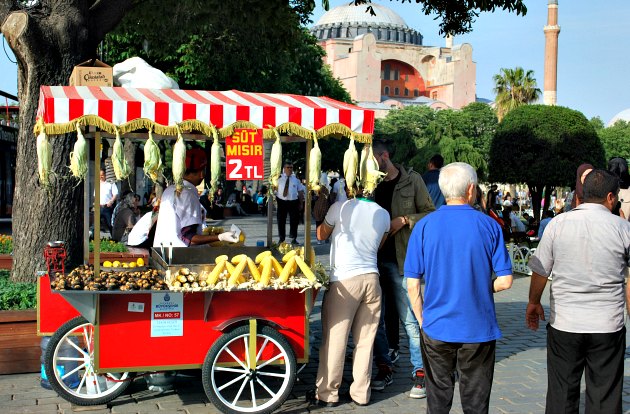 Day or night, this park is busy with tourists and locals just soaking up the atmosphere, chatting to friends and eating food bought from the various street sellers. It's a lovely place to hang out and people watch. There are a number of structures around the park that you should look out for too.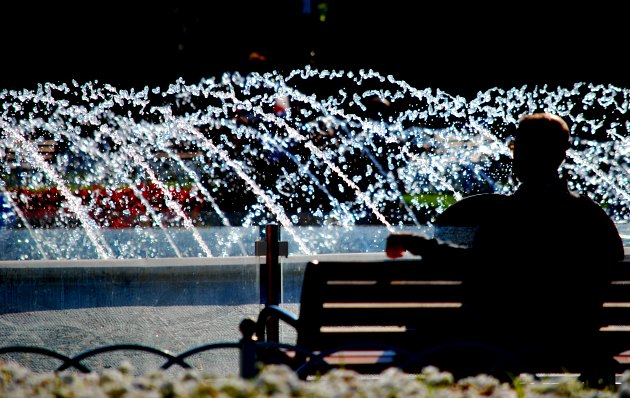 Firstly, the various tombs of Sultans which border the park. There's the tomb of Sultan Ahmet I by the Blue Mosque which is open from 9.30am to 4.30pm. The other tombs are on the other side of the park in the grounds of Hagia Sophia. Admission is free and they're all well worth seeing. There's also the buildings down one side of the park (pictured below) which make up the Turkish bathing experience of Ayasofya Hurrem Sultan Hamam, dating back to the 16th century.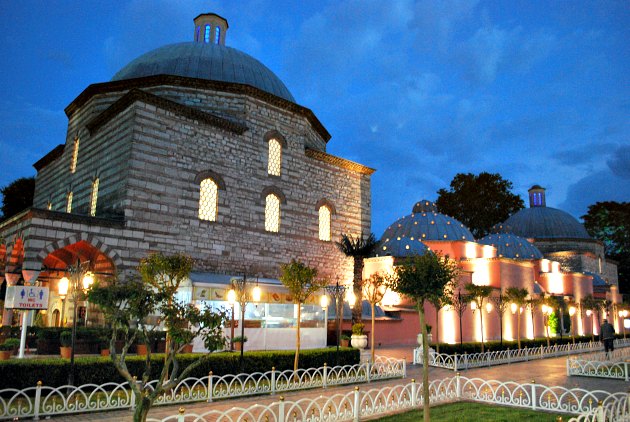 Standing high from the old hippodrome race track is the Obelisk of Thutmose III which was brought from Egypt in 390 but is much older than that. It's thought to date back to 1490BC, so you're looking at an artefact that's nearly 3500 years old! Nearby is the old ablution station for the Blue Mosque (pictured below)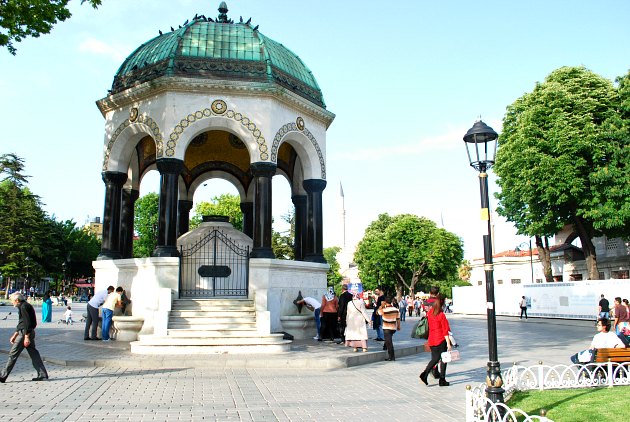 There are many walking tours which depart from the park area. Here are a couple of options with latest prices and reviews:
Istanbul Old City Private Walking Tour
Full Day Walking Tour of Sultanahmet
LOCATION & MAP
Address: Sultanahmet Parki, Sultanahmet, Istanbul
Sultanahmet Square and Sultanahmet Parki are between Hagia Sophia and the Blue Mosque. Use the Sultanahmet tram stop to get here, or the Istanbul Big Bus Hop-on, Hop-off Tour.
MORE ON SULTANAHMET SQUARE
Hippodrome Of Constantinople – Wikipedia
Boutique St Sophia – Our recommended hotel is next to Sultanahmet Park
More Hotels In Sultanahmet – We recommend Hotels.com
More Things To Do In Istanbul – Prices in UK Pounds
More Things To Do In Istanbul – Prices in US Dollars