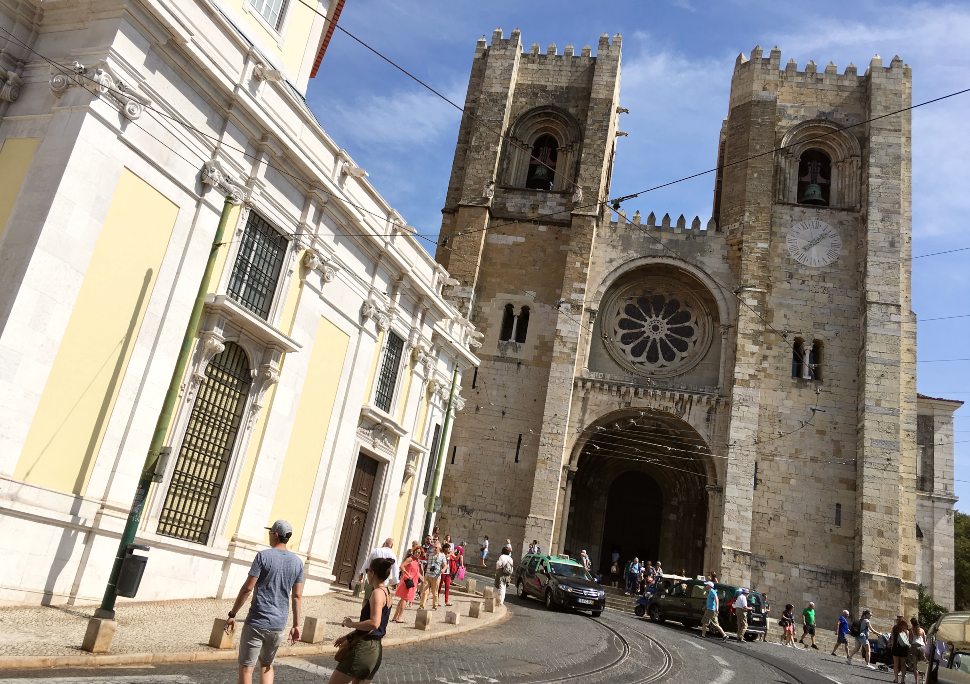 Lisbon Cathedral stands half way up one of the city's many hills and is serviced by the popular E28 tram route which passes right by the front door. There are many churches in Lisbon to visit, but this is the one you shouldn't miss and it's free. The cathedral is officially known as Santa Maria Maior or Sé de Lisboa (often shortened to just Sé) and it was built in 1147. That's a lot of history this place has seen and it's been renovated and reconstructed in parts through those years.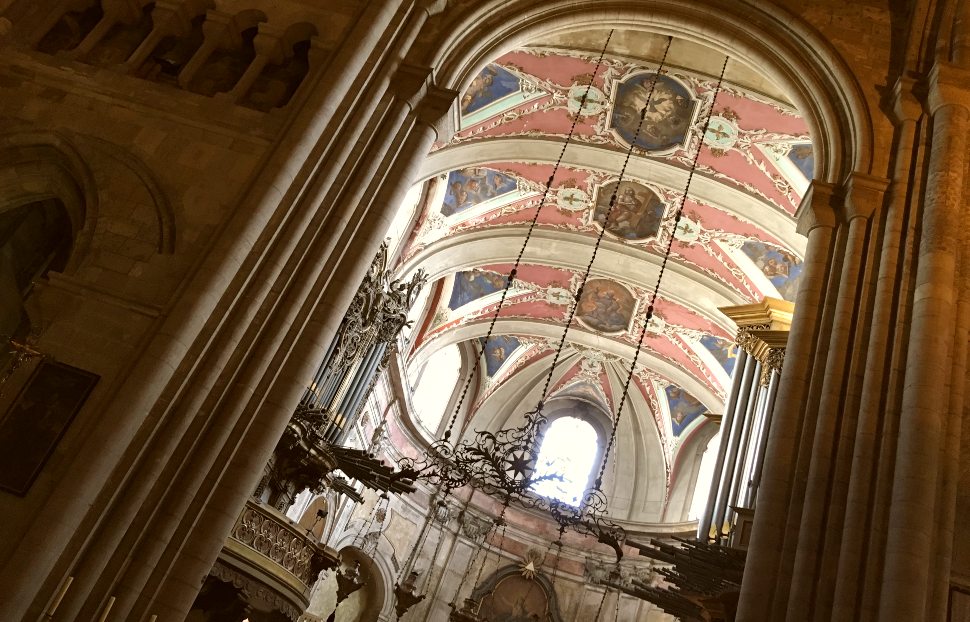 The biggest challenge to the cathedral's existence was the great earthquake of 1755. This destroyed many buildings in Lisbon and left the cathedral severely damaged. Rebuilding work though preserved it for visitors today. When you step inside the sheer size of the place is what strikes you most. The ceiling seems extraordinarily high. You'll naturally walk towards the altar area where the features become more ornate (pictured above).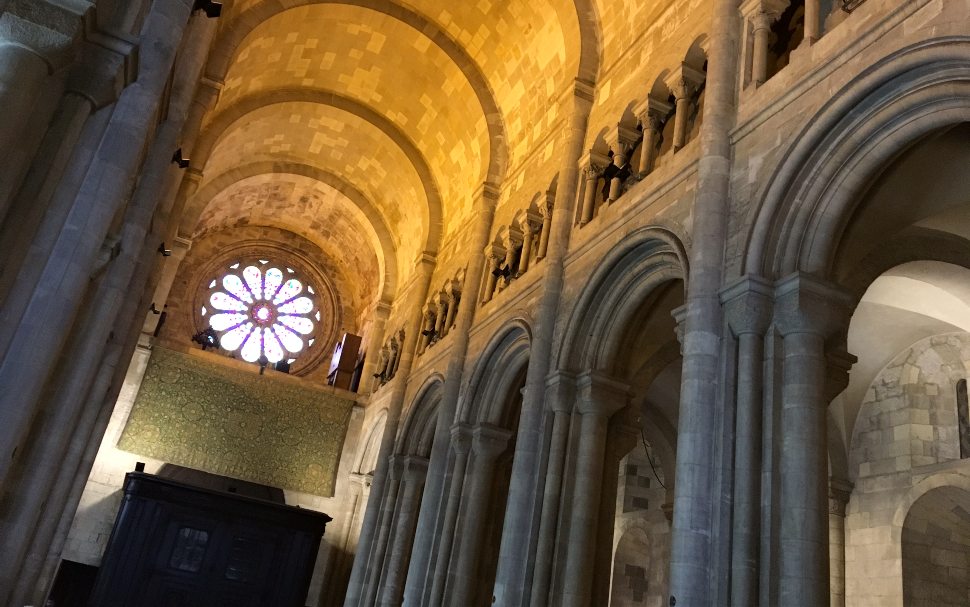 Whilst the main areas of the cathedral are free, there is a 2.50 Euro entrance fee (2019 prices) for the cloister and ruins. The cloister is a Gothic masterpiece, similar to the one at Jerónimos Monastery and the ruins have been excavated in recent years to show the full history of religious worship on this site. If you have the time, it's well worth paying extra for. There is also a treasury, laid out into galleries, on the first floor with a similar entrance fee or you can purchase a combined ticket.
Lisbon Cathedral is is open daily from 7am to 7pm and admission is free. The Cloister is open from 10am to 5pm apart from Sundays when it doesn't open until 2pm. In the summer months the cloister closes later to allow more visitors to see it. Usually around 7pm. The Treasury is open Monday to Saturday from 10am to 5pm and is closed on Sundays.
LOCATION & MAP
Address: Lisbon Cathedral (Sé de Lisboa), Largo da Sé, 1100, Lisbon, Portugal
Tel: +35 121 886 6752
Lisbon Cathedral is a short walk from Praça do Comércio. Although it stands on a hill, it is only a short way up it and it's easy to walk to. Bus 737 and Tram E28 also go past the front doors.
MORE ON LISBON CATHEDRAL
Sé de Lisboa – Official website (in Portuguese)
Lisbon Cathedral – Wikipedia
Lisbon's Best Hotel Deals – We recommend Hotels.com
More Things To Do In Lisbon