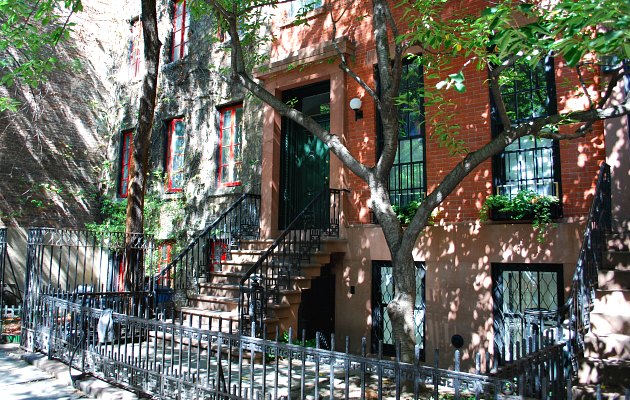 Greenwich Village is a fashionable residential district of New York, with a real village feel to it. Visitors enjoy strolling the tree-lined streets and seeing the luxury townhouses and sweeping stairways. There are also a number of boutique stores to visit and the famous Magnolia Bakery with its tasty cupcakes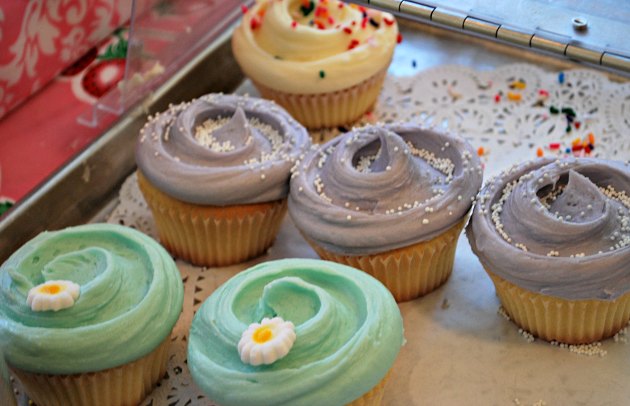 We think the best bits of Greenwich Village surround Greenwich Avenue, between West 14th Street and 6th Avenue. Our favourite Streets are Bleeker Street, W 4th Street and Perry Street but there are many more which are just as attractive! It's a lovely place to spend some time on a sunny day, just wandering around. We like W. 4th Street because it's a combination of nice houses and attractive bars and restaurants. Bleeker Street is the home to unusual shops like Magnolia Bakery at the junction of W 11th Street.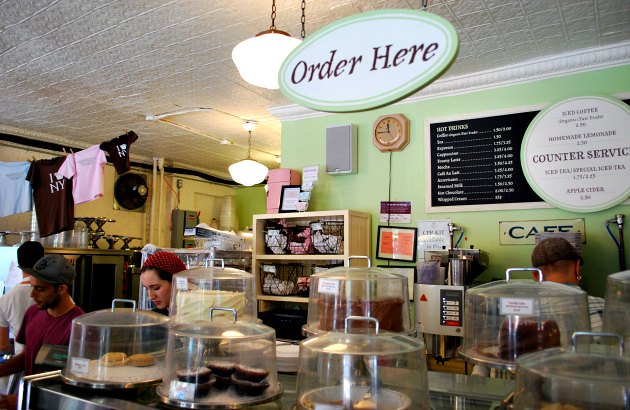 If you're looking for a perfect example of well cared for town houses with beautiful flowing entrance steps, head to Perry Street. 'The Village' as it's known was the fictional home of Sex & The City's Carrie Bradshaw and the outside of No 1866 is used for the external shots of Carrie's apartment from Sex & The City (pictured below). For more sights, see our mini guide to the top Sex and The City Filming Locations in New York.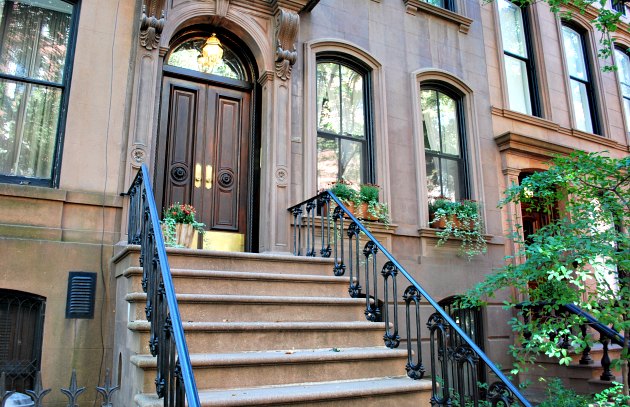 If the tree-lined streets aren't enough greenery for you, there are a couple of other options we'd recommend. Call into Washington Square Park on W 5th Street between 6th Ave and Broadway, to hang out with the locals, or visit Jefferson Market Garden (pictured below). It's a little community garden looked after by volunteers and you'll find it on Greenwich Avenue, between 6th Avenue and W 10th Street.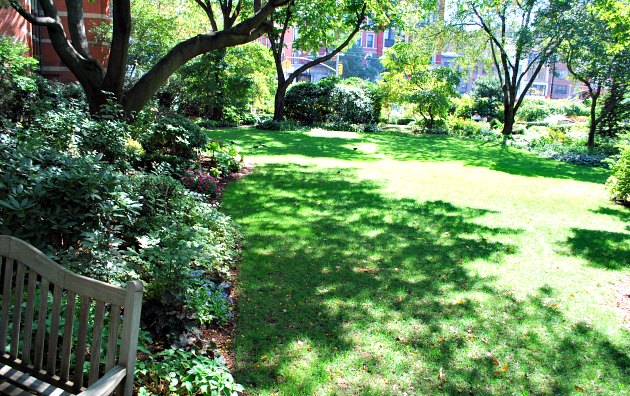 Greenwich Village and East Village have been used as filming location in many other movies and TV shows too. The Greenwich Village Tours calls in there, is reasonably priced and gets consistently good reviews from other travellers.
LOCATION & MAP
Greenwich Village and West Village cover a large area of lower west Manhattan stretching roughly from Broadway in the East to Hudson Street in the West, and from W. 14th Street in the North to W. Houston Street in the south. Many of the hop-on, hop-off bus tours stop at Greenwich Village.
MORE ON GREENWICH VILLAGE
Hotels near Greenwich Village – Great deals from Hotels.com
Greenwich Village – Wikipedia
Sex And The City Hotspots Tour – The top-rated SATC coach tour
Seasons 1-6 of Sex & The City – Amazon.co.uk