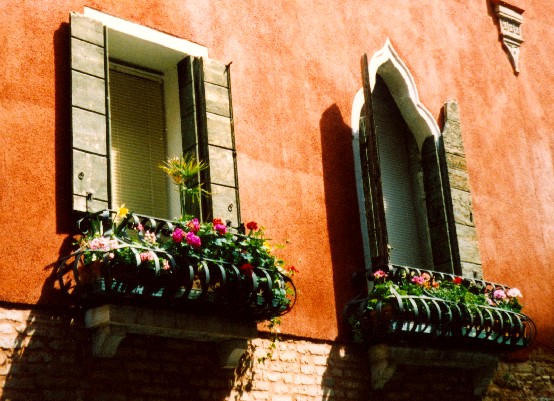 There's no doubt that the biggest attraction in Venice is simply to walk the streets and cross the bridges. "Seeing" Venice is as simple as that and you'll be amazed at how unspoilt it all is. Street after street of impressive houses and picturesque canals. It's easy to get lost doing this, but the best thing is that it doesn't really matter! You'll find beautiful areas devoid of tourists too. This is an extract from our free Venice City Guide.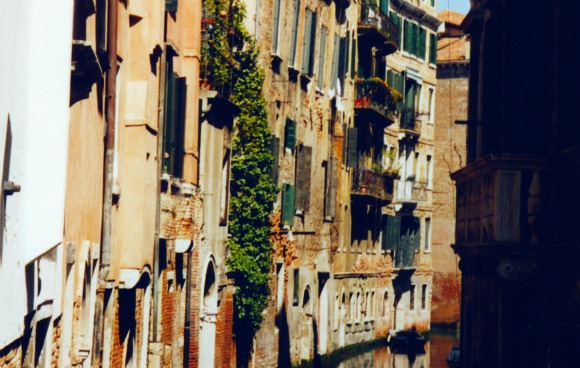 There are many unusual buildings and interesting features you should look out for on a walk around Venice island. Here are some of our favourites…
Scala Contarni del Bovlo – A fascinating spiral staircase near Campo Manin which is nice to look at, but also provides a interesting view of the Venice roof tops when you climb up it.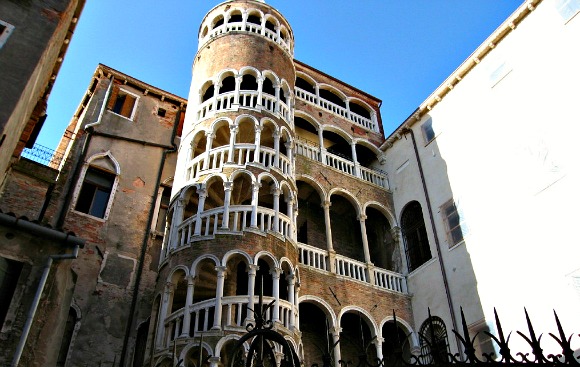 Campo Santa Margherita – A friendly Venetian square surrounded by bars and cafes where children play and you can sit back with an ice cream an watch the world go by.
Rialto Markets – Near to the Rialto Bridge, the food markets are vibrant and packed with fresh produce.
Also look out for things like old water pumps (many of the squares have them) and washing! Most houses dry their clothes on washing lines which are strung from one window to another, often across a street.
This map shows Rialto Bridge, but you can change it to "satellite" view and see the streets of Venice for yourself:
MORE ON THE STREETS OF VENICE
More Things To Do In Venice – From our Tours & Activities pages
Venice In One Day Tour – 'Skip The Line' and speed up your visit
Hotels in Venice – Great rates from Hotels.com
Discount Venice Guide Books – Amazon.co.uk (UK)
Discount Venice Travel Guides – Amazon.com (US & Canada)