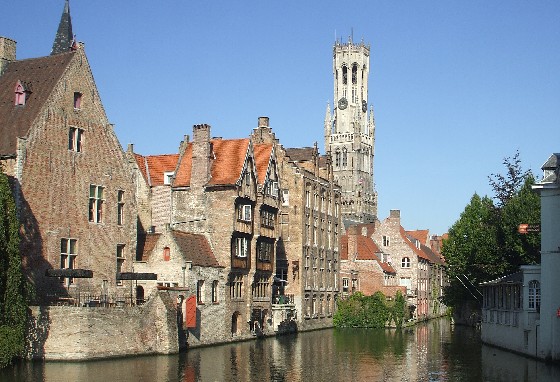 Walking around the cobbled streets of Bruges is the top activity for visitors in the city. They might climb the Belfry or visit the Chocolate Museum, but its the beauty of the city itself that people really come here to see. Within the busy dual carriageway that circles the old city boundary, there is street after street of beautiful chocolate-box style traditional houses, many lining unspoilt canals. Add to that the impressive civic buildings like the Old Town Hall and the Registry.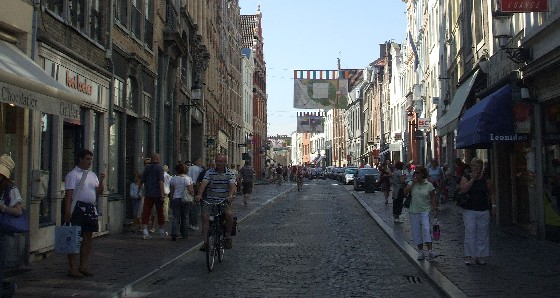 Every so often, you'll come across something a bit different like the windmills on the outskirts of the city, an unusual church, or the old fashioned gatehouses on some of the roads. The whole area is a World Heritage Site and as such, new buildings within the city boundary are built in the same style as the old, meaning you often can't tell what's new and what's not.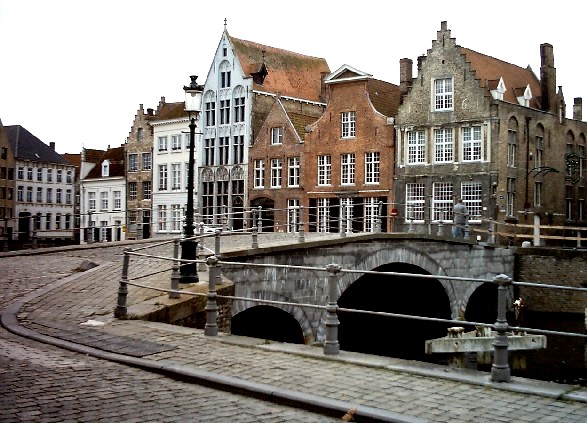 At first glance it can seem that every street is roughly the same, but on closer inspection there are so many differences. The basic building architecture is certainly of the same style, but each street has something unique.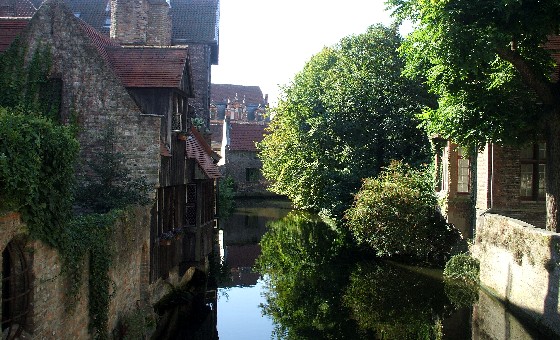 It's all very pretty and we spent hours walking around the streets of Bruges and walking along the canals. If you don't fancy the walk, you can take a canal boat trip in the warmer months of the year. You can use the map below to zoom in to specific streets in Bruges. Switch to satellite to see the lovely red roof-tops.
MORE THINGS TO DO IN BRUGES
MORE ON BRUGES CANALS & STREETS
Bruges Hotels – Best prices from Hotels.com
Bruges Guide Books – Discounts from Amazon.co.uk