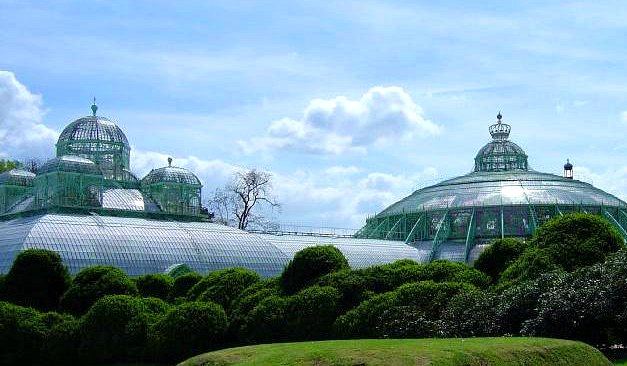 The Royal Glasshouses of Laeken in Brussels are the original greenhouses built for the use of the Palace next door. The Belgian royal family still live at the Laeken Palace and as such the greenhouses are only open for a short time each year. If you happen to be in Brussels at that time, don't miss the chance to wander through what seems like a huge glass city. Inside, there are all kinds of plants to experience and the whole place is meticulously looked after.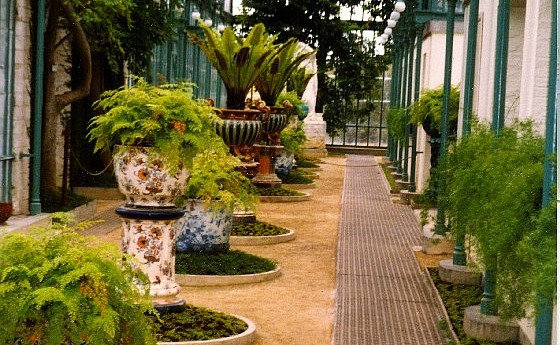 The first building you come to on the tour of the Royal Greenhouses is the impressive orangery. Inside you'll find many rare orange trees, but also the central hub of the tour area. Nearby are the royal stables with some carriages usually on show. From the orangery, the glasshouses spread outwards at the rear allowing you to walk under cover through many of them. We stumbled on the glasshouses being open by accident, but they turned out to be one of the highlights of our city break.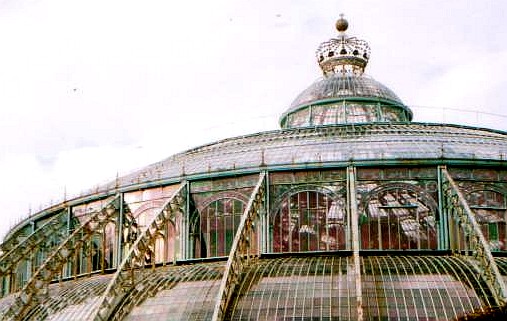 The greenhouses are only open for a short time each year – usually late April and Early May. Admission was free when we last visited, but there is often a small charge now.
LOCATION & MAP
Address: The Royal Greenhouses, Palace of Laeken, Avenue du Parc Royal, Brussels.
The Royal Greenhouses are a short car or bus journey from the centre of Brusssels. We used the Brussels Hop on, Hop off Bus Tour to get here
MORE ON BRUSSELS ROYAL GREENHOUSES
Royal Greenhouses – Official Belgian Monarchy website
Brussels Hop on, Hop off Bus Tour – Stops at Laeken Palace
Hotels near the Royal Palace/Atomium – Great deals from Hotels.com
Royal Greenhouses – Wikipedia