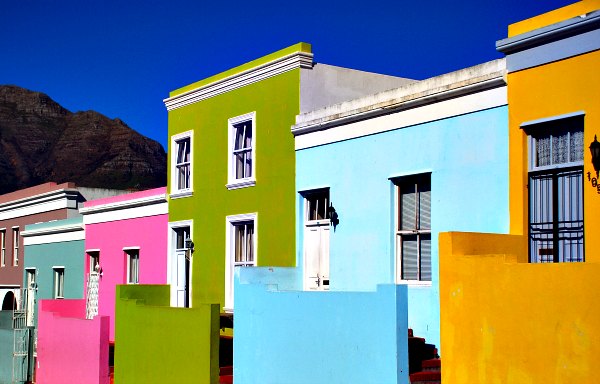 Bo-Kaap is Cape Town's most colourful district. It sits at the foot of Signal Hill and is also known as the Malay Quarter. Everywhere you look there are brightly coloured houses, set along lovely cobbled streets. It's just gorgeous! There's a museum here which charts the history of the area and the contribution made by the early Muslim settlers. The story goes that the bright colours came about as a statement of freedom from slavery for the people who originally lived here.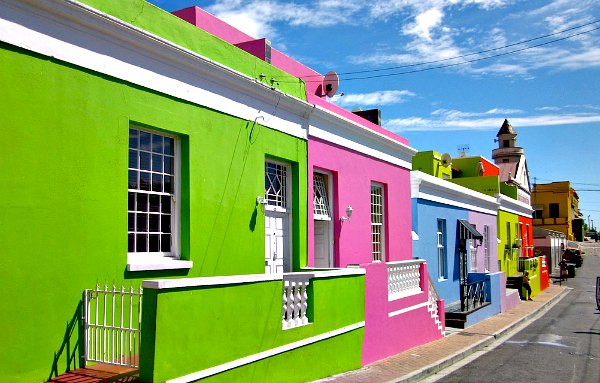 When you arrive in Bo-Kaap it best to head straight to the museum so you can understand a bit more about the area before seeing the colourful streets. The museum is small and will not take long to visit, but it's a great introduction. Inside it's laid out as a traditional house and shows the lifestyle of a 19th century Muslim families. Bo-Kaap Museum is located at 71 Wale Street and is open Monday to Saturday from 10am to 5pm. Adult admission is 20 Rand (2016 prices).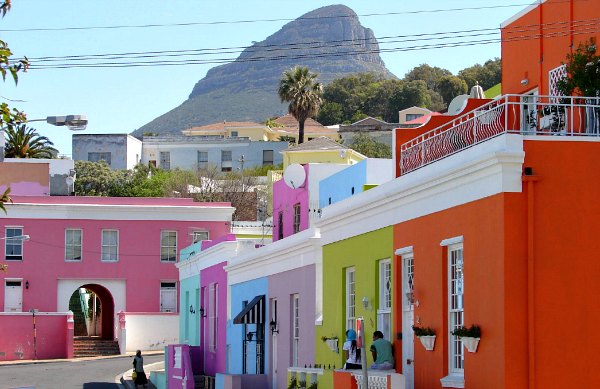 Other things to look out for in Bo-Kaap include South Africa's first official mosque on Dorp Street. We'd also recommend exercising a little caution on some of the streets which are away from the busiest areas of Bo-Kaap. We wandered on to one street at the lower end which felt questionable and promptly left. Stick to the well-trodden tourist routes and you'll be fine. If you're concerned about visiting on your own, go as part of an organised tour like the Cape Malay Cultural Tour.
LOCATION & CONTACT
Address: Bo-Kaap, Schotsche Kloof, Cape Town, South Africa
Tel: +27 21 481 3939 (Bo-Kaap Museum)
Bo-Kaap is located a short walk from the centre of Cape Town. The Cape Town Hop-on, Hop-off Bus Tour stops nearby.
MORE ON BO-KAAP (MALAY QUARTER)
Bo-Kaap Museum – Official Website
Bo-Kaap – Wikipedia
Cape Malay Cultural Tour – Led by an expert guide
Cape Town Cultural Tour – Includes Bo-Kaap & townships
Cape Town Half Day Tour – Includes a visit to Bo-Kaap
More Things To Do In Cape Town – Prices in US Dollars
More Things To Do In Cape Town – Prices in UK Pounds
Hotels in Cape Town – We recommend Hotels.com