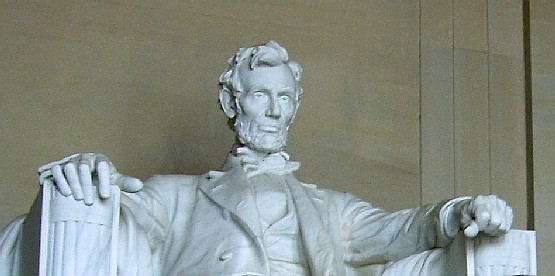 This memorial to Abraham Lincoln is at one end of the National Mall. You'll recognise it immediately and there's a nice atmosphere sitting on the steps and looking towards the Washington Monument. It does tend to get crowded though, so to get a picture of Abraham Lincoln without anyone else on it too, you're best going early morning or late afternoon. This is an extract from our free Washington City Guide.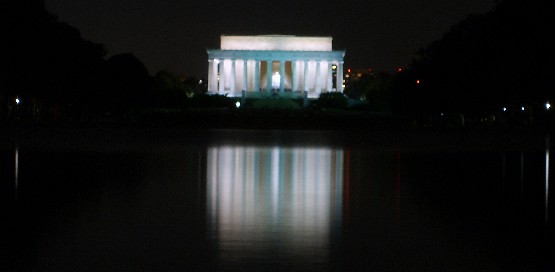 The memorial was designed to look like the ancient temples of Greece and was opened in 1922. The statue inside of Abraham Lincoln was sculpted two years earlier. From the steps of the Lincoln Memorial, you get a tremendous view down the National Mall right to the US Capitol at the other end. Martin Luther King's "I have a dream" speech was delivered from the Lincoln Memorial in 1963.
You can also visit the Lincoln Memorial on the Washington DC Guided Day Tour which consistently gets great reviews from other travellers. Click the link to read reviews and see latest prices.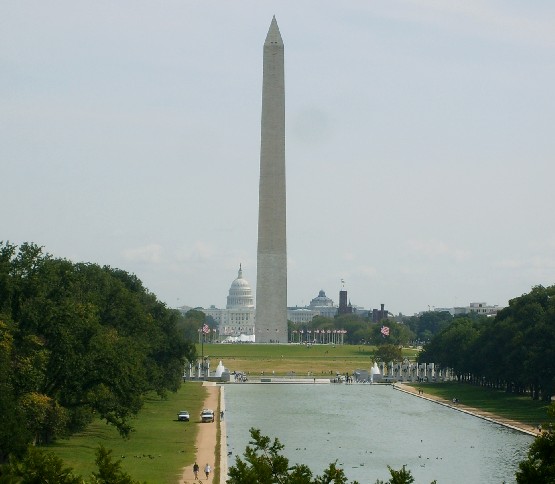 LOCATION & CONTACT
The Lincoln Memorial is located on 23rd Street, between Independence and Constitution Avenues, Washington, DC 20037, United States. The Washington DC Hop-on, Hop-off Trolley Tour stops here.
Tel: +1 202 426 6841 (National Parks Service)
MORE ON THE LINCOLN MEMORIAL
Washington DC Hop-on, Hop-off Trolley Tour – Stops at the Lincoln Memorial
Washington DC Guided Day Tour – Includes the Lincoln Memorial
Hotels near the Lincoln Memorial – Great rates from Hotels.com
Lincoln Memorial Interactive website
Lincoln Memorial – National Parks Service Website
Washington DC Guide Books – Amazon.co.uk
Washington DC Guide Books – Amazon.com (US & Canada)