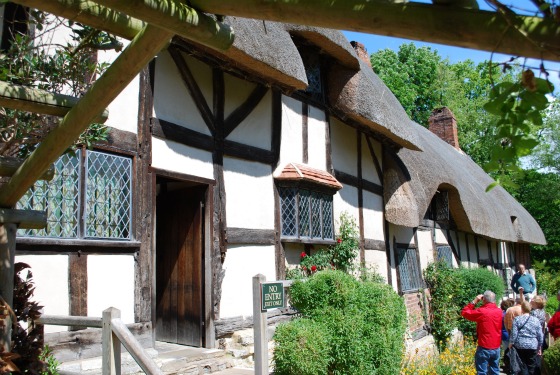 This is our favourite Shakespeare property even though he never actually lived here.  Think of the most beautiful "chocolate-box" thatched cottage that you can, and it still wouldn't be a patch on this one!  This was the family home of Shakespeare's wife Anne Hathaway and he would have visited the cottage when he was 'courting' her.  Once they were married, however, they moved into Stratford to Shakespeare's family home (the birthplace).  We love this building partly because of its beauty, but also because of its character with the retention of so many original features.  The house is laid out as it would have been in Shakespeare's time complete with beds upstairs and cooking implements downstairs.  The gardens here are superb and on top of that you can spend time in the orchard or in the new woodland walk which we really enjoyed.  Anne Hathaway's cottage is located in the picturesque hamlet of Shottery, a short drive from Stratford Upon Avon.  If you don't have a car, you can use the Hop-on, Hop-off Bus Tour to get there.  Walking takes around 30 minutes.  This is an extract from our free Shakespeare Country Guide.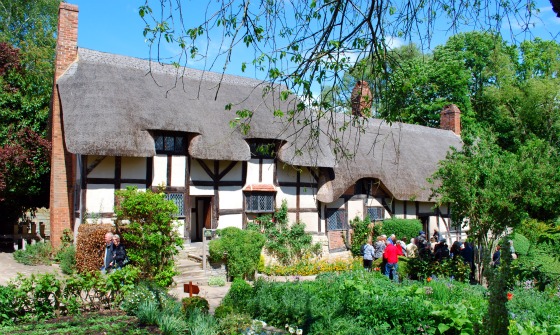 The cottage remained in the Hathaway family for several generations and was eventually bought by the Shakespeare Birthplace Trust in 1892.  One of the most fascinating things inside the house is the Hathaway bed which dates back to Anne's time and is well worth seeing.  The straw mattress is held up by a network of ropes stretching from one side of the bed to the other.  These ropes had to be tightened – hence the saying "night, night, sleep tight".  If you do decide to walk to the cottage, the route is well signed from the town centre.
Basic adult admission to Anne Hathaway's Cottage is £7.50, but you can also get a combined ticket for all five Shakespeare properties for £19.50 (2011 prices).  The other  buildings are…
Shakespeare's Birthplace – Where Shakespeare grew up
Mary Arden's Farm – The childhood home of Shakespeare's mother
Nash's House & New Place – The location of Shakespeare's last house
Hall's Croft – Where Shakespeare's daughter lived with the town doctor
Booking online here can save you money!  Also, tickets are valid for 12 months from the date of issue to allow you to return for free.  Anne Hathaway's Cottage is open every day from 9am to 5pm  (April to October) and from 10am to 4pm (November to March).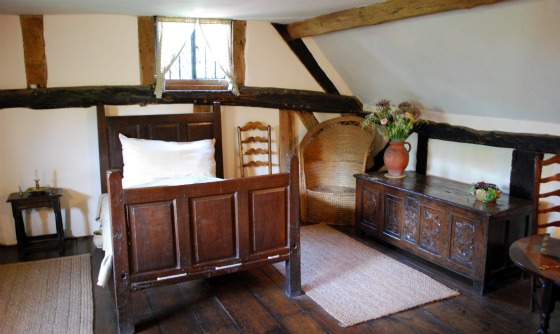 LOCATION & CONTACT
Address: Anne Hathaway's Cottage, Cottage Lane, Shottery, Stratford-Upon-Avon CV37 9HH
Tel: +44 (0) 1789 292 100
The cottage is owned and administered by the Shakespeare Birthplace Trust
Tel: +44 (0)1789 204016
Fax: +44 (0)1789 262073
Email: info@shakespeare.org.uk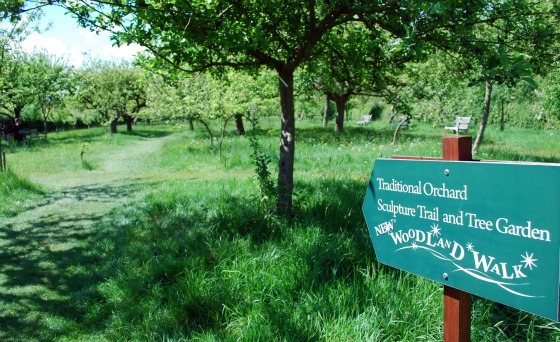 MORE ON ANNE HATHAWAY'S COTTAGE
Shakespeare's Birthplace Trust – Official website
Attractiontix – Discount admission to Anne Hathaway's Cottage
Stratford Hop-on, Hop-off Bus Tour – Stops at Anne Hathaway's Cottage
Hotels in Stratford-upon-Avon – Best prices from Hotels.com
Visit Shakespeare's England – Official website with accommodation, special offers and more information.  Alternatively call +44 (0)1926 471 329
Stratford Upon Avon Guide Books – Amazon.co.uk (UK)
Stratford Upon Avon Guide Books – Amazon.com (US & Canada)