Mennagio is a small town on Lake Como with plenty to see and a terrific views of similar-sounding Bellagio over the lake.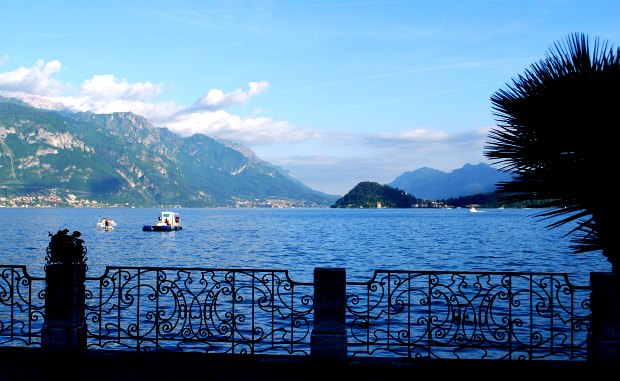 When you visit Mennagio you get the feeling that you're mingling with locals. It's nowhere near as 'touristy' as Bellagio across the water and yet still has some attractive features. There were three highlights in particlular here for us. First, the lake-side walkway is gorgeous and stretches from the centre of town right round the corner for panoramic views of the lake. Secondly the small town square, Piazza Garibaldi, by the lakeside which is surrounded by restaurants and thirdly the tiny stone harbour with small sailing boats bobbing up and down.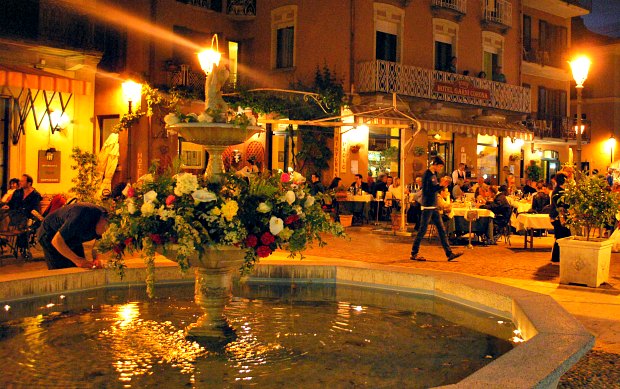 Beyond the town square there is a network of streets with small shops, but as this town is more less visitor-based than some of the others on Como, the shops are mainly there to serve the needs of the people who live nearby. Expect tobacconists, newsagents, shoe shops etc. The town does have hotels, including the huge Grand Hotel Mennagio, but it has still managed to retain the feel that it's been somewhat untouched by tourism. We really liked that!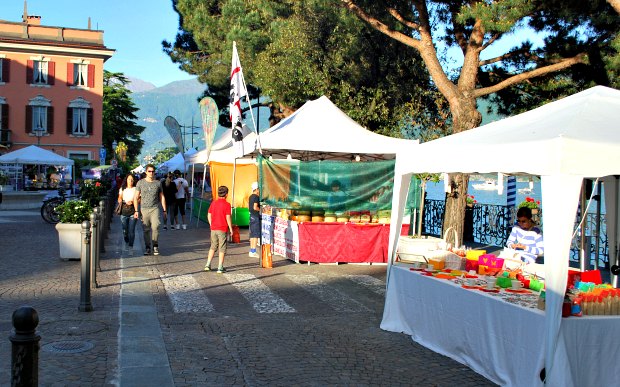 Another highlight in Mennagio is the market which usually comes on the 2nd and 4th Fridays of the month and sets up along the roadway next to the promenade. Part of it is a traditional Italian market selling an amazing selection of food but it also has a number of unusual craft stalls too. One other thing to mention here is the popular Lido. Follow the promenade and you'll find the it at the waters edge where you can bath in the waters of Lake Como.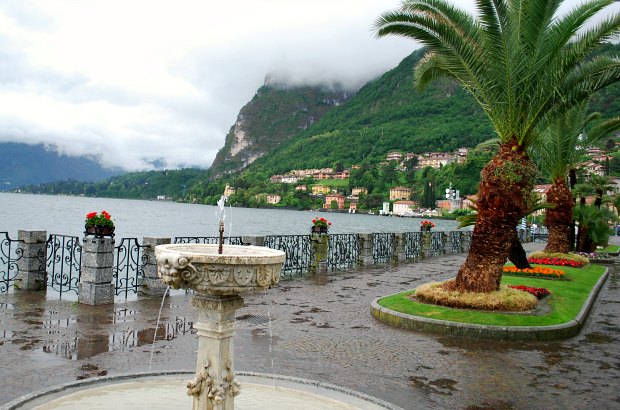 It's inevitable in the Italian Lakes that you will get rain from time to time – that's how the lakes are formed after all. However, our photo above of Mennagio shows how beautiful the area can be even on a wet day!
MENNAGIO LOCATION MAP
Mennagio has good ferry connections to Varenna and Bellagio. By road it will take around an hour from Como. This map shows the location of Piazza Garibaldi but you can move it around and zoom in or out to see other locations…
MORE ON MENNAGIO
Lake Como Day Trip From Milan – Latest reviews and prices in US Dollars
Lake Como Day Trip From Milan – Latest reviews and prices in UK Pounds
Mennagio – Wikipedia
Hotels in Mennagio – We recommend Hotels.com