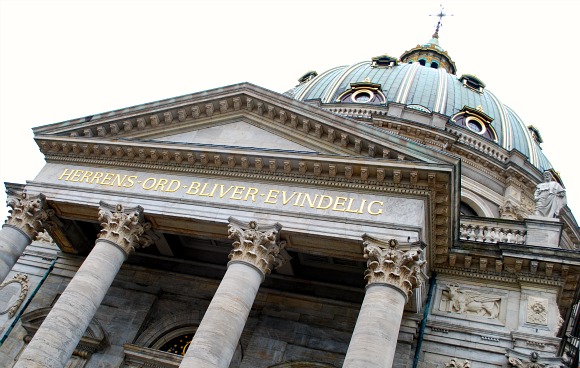 Marmorkirken is an impressive domed church in the centre of Copenhagen. It was built as a faith centre-piece for the surrounding purpose-built community, but its construction was not without its problems. The big draw in the calm and peaceful interior is the lovely painted ceiling of the dome. We stood for quite some time in wonder looking up at it! The dome is rather impressive on the outside too and can be seen over most of central Copenhagen.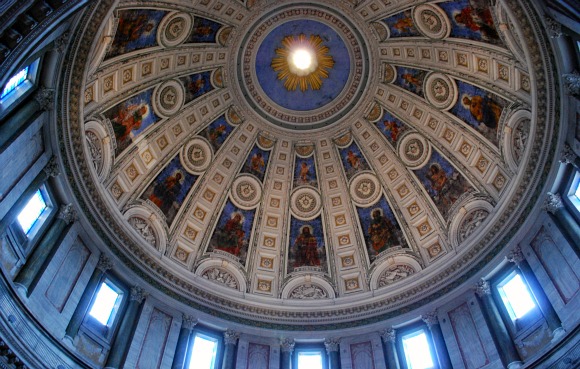 Marmorkirken, meaning "The Marble Church" is the popular name for Frederick's Church. It stands in the Fredricksstaden area of Copenhagen and was designed in 1740 to fit in with the other major structures in the district. Work began in 1754 but sadly budget cuts meant it remained unfinished for 150 years, standing in ruin. It was finally completed in 1894.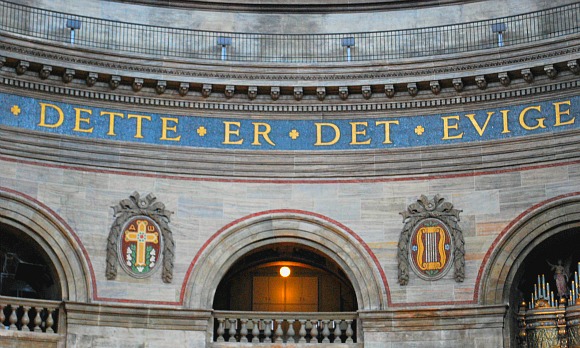 Marmorkirken is free and is open to visitors Monday to Thursday from 10am to 7pm and Friday to Sunday from noon to 5pm.
LOCATION & CONTACT
Address: Marmorkirken, Frederiksgade 4, 1265 København, Denmark
Tel: +45 3315 3763
Marmorkirken is near to Amalienborg Palace, a short stroll from the harbour area of Copenhagen. To get to the church, follow the road called Bredgade from Nyhavn.
MORE ON MARMORKIRKEN
Hop-on, Hop-off Bus Tour – Stops close to Marmorkirken
Marmorkirken – Official website in Danish
Marmorkirken – Wikipedia
Hotels near Marmorkirken/Amalienborg – We recommend Hotels.com for the best rate
Copenhagen Grand Tour – passes Marmorkirken
Copenhagen Card – Free access to Copenhagen's top attractions
Copenhagen Travel Guide Books – Amazon.co.uk (UK residents)
Copenhagen Travel Guide Books – Amazon.com (USA residents)