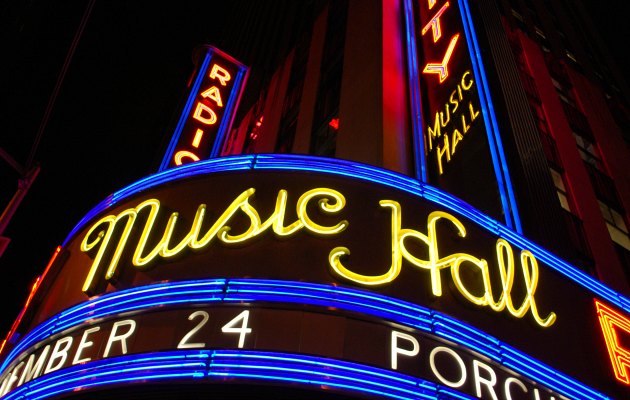 Radio City Music Hall in New York is one of the world's best known performance venues. Some of the biggest names in entertainment have appeared here over the years the building itself is one of the finest examples art deco design. You'll remember the interior and "Rockette" dancing girls were depicted in a memorable scene in the movie 'Annie', but you can still experience that today by taking the behind the scenes tour.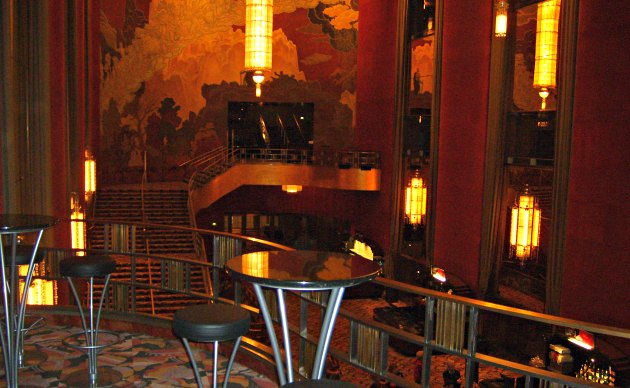 The "Stage Door Tour" as it's known is one of the best theatre tours we've been on in our travels around the world. Our guide was superb and you get a real feel of the history and heritage of the place. You'll also discover how loved the art deco features of the building still are today. You'll go in the auditorium, see behind the scenes, peep in the dressing rooms, see the 1930s original offices and see the incredible back stage area where hydraulic lifts move huge sections of the stage up and down.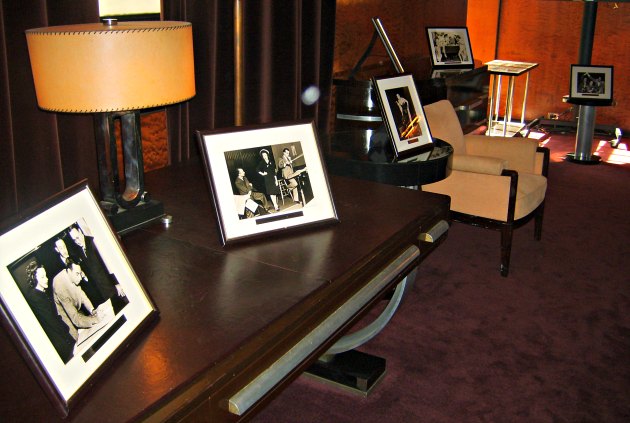 Along the way, you'll hear stories about the hall's innovator, Samuel Lionel "Roxy" Rothafel, who came up with the design in a vision! His original office is also part of the tour (pictured above). We'd also recommend popping into the toilets which are Art Deco pieces in their own right (pictured below)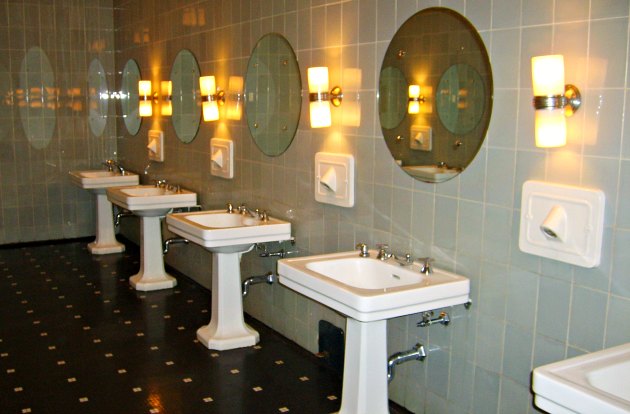 Adult admission for the tour is $26.95 (2016 prices) and tours run regularly every day between 11am and 3pm. Buy your ticket from the Radio City Avenue Store on 6th Avenue or by calling +01 212 307 7171. Alternatively, buy the New York Pass which includes free entry to the Stage Door Tour.
LOCATION & CONTACT
Address: Radio City Music Hall, 1260 Avenue of the Americas, New York, 10020, United States
Tel:  +01 212 247 4777
MORE ON RADIO CITY MUSIC HALL
Hotels near Radio City Music Hall – Great deals from Hotels.com
Radio City Music Hall Tours – Official Site
New York Pass – Free entry to the Stage Door Tour
Radio City Music Hall – Wikipedia
Books on Radio City Music Hall – Amazon.co.uk