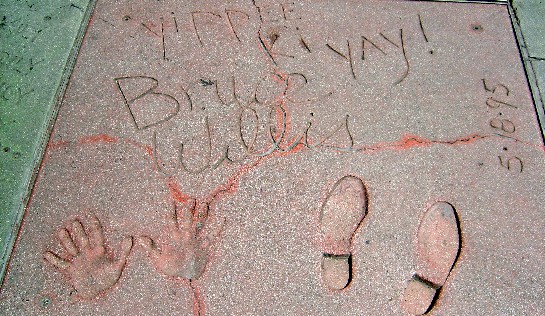 The Chinese Theatre on Hollywood Boulevard in Los Angeles has been home to many movie premieres over the years. Every so often, when notable stars attend, they are given the chance to imprint their hands and feet into the paving outside the cinema. This area has become one of the big sights that tourists want to see in Hollywood and they flock here in large numbers. To avoid the crowds, get there as early as you can on your visit to Hollywood Boulevard.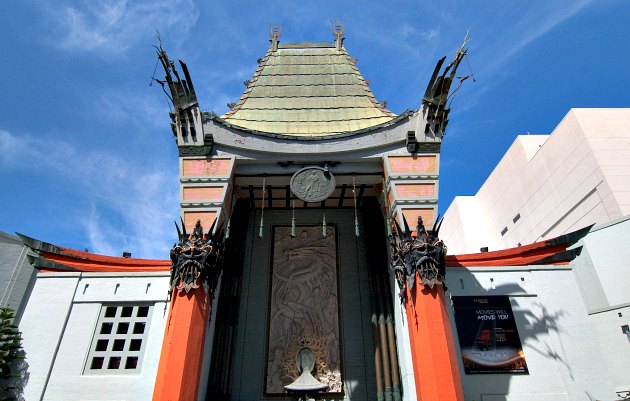 It's easy to spend your time here just looking at the floor, but don't miss the chance to look inside the historic cinema too as it dates back to 1927. The building is now known as the TCL Chinese Theatre, but for many years it was called Grauman's or simply Mann's. Inside there is lush, red upholstery and Chinese inspired lighting and decor.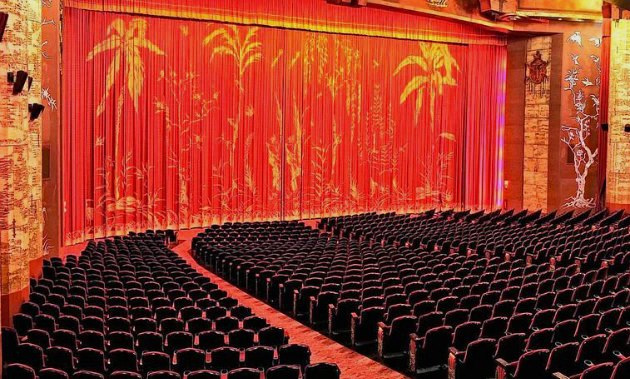 The tour of the cinema runs at regular intervals every day and last around 30 minutes. Adult tours cost $13.50 (2016 prices) and to avoid disappointment, it's best to book in advance here.
TCL Chinese Theater VIP Tour Discount Tickets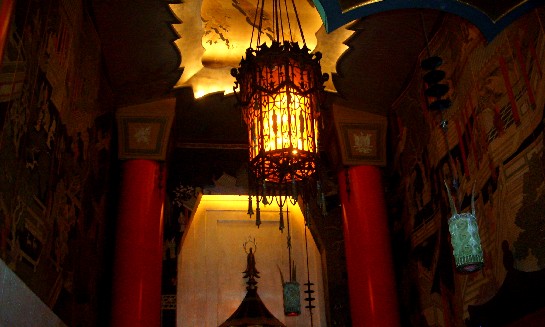 If you have the time, the Chinese Theatre is a great place to watch a movie too. After all, that's why the building exists!
LOCATION & CONTACT
Address: TCL Chinese Theatre, 6925 Hollywood Boulevard, Hollywood, CA 90028
Tel: +1 323 464 6266
MORE ON TCL CHINESE THEATRE
TCL Chinese Theatre – Official Website
Chinese Theatre – Wikipedia
Hotels near the Chinese Theatre – Best price guarantee from Hotels.com
Los Angeles & Hollywood Tour – Includes more on the Chinese Theatre
Books on Los Angeles – Amazon.co.uk