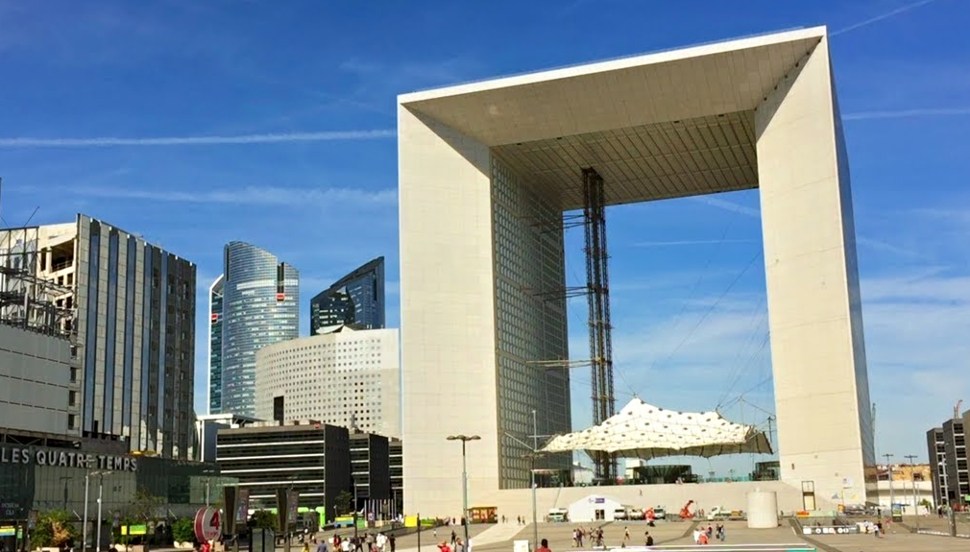 La Défense is a business and entertainment district in Paris which is dominated by the huge "Grande Arche de la Défense". As you get closer, you can see that each side is actually an office block and it's worth climbing the steps for a terrific view towards the centre of Paris. From here, a perfect straight line is former with the Arc de Triomphe, the Champs Elysees and the Louvre. The esplanade here is busy day an night and also houses an outdoor sculpture museum. Various works of modern art are dotted around for you to see, some of them are absolutely huge. There is also one older piece of art here, a statue called La Défense de Paris from where this district gets its name.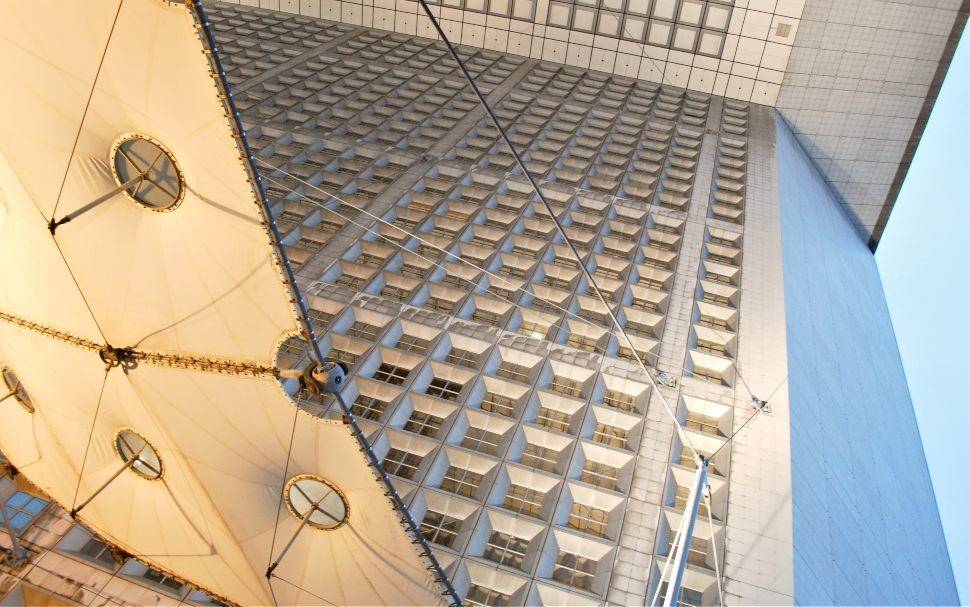 La Défense is now the largest purpose built business district in Europe and many of France's biggest companies have their head offices in the tower blocks that stand over the site. As a visitor, you're likely to be interested most in the arch, the shops and the leisure facilities. The main shopping and leisure centre is Les Quatre Temps which houses a cinema, lots of boutiques and chain stores, a food court and various other restaurants and bars.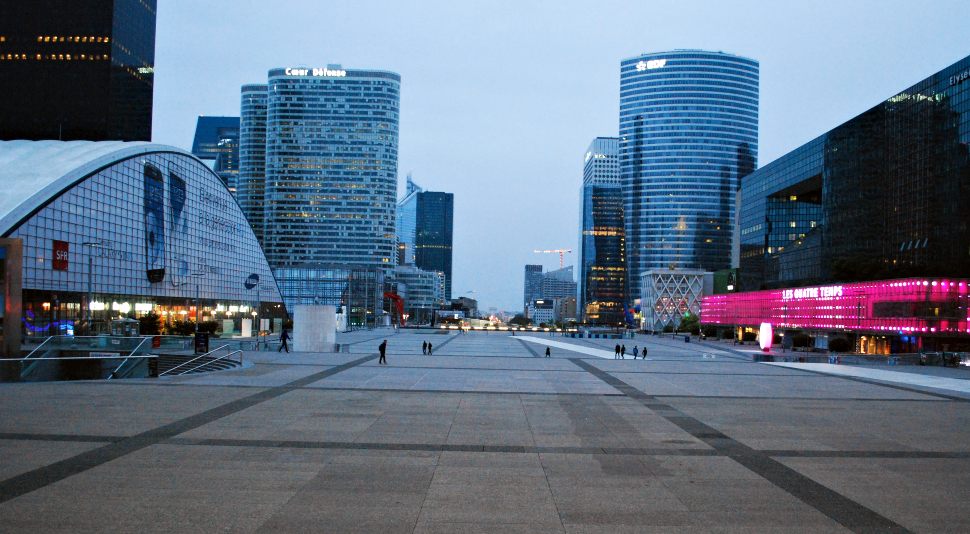 One thing you notice after you've visited La Defense is that you can actually see the skyscrapers in this district from all over central Paris. Look out for the Grande Arche when you're in the Jardin du Tuileries for example and on good days you can see it clearly in line with the Arc de Triomphe. If you're looking for a cheaper place to stay in Paris for a leisure break, you can often get good deals for the plush hotels in this part of the city and it's not far to travel on the Metro every day into the older parts of Paris. Check out the best deals available at the moment here.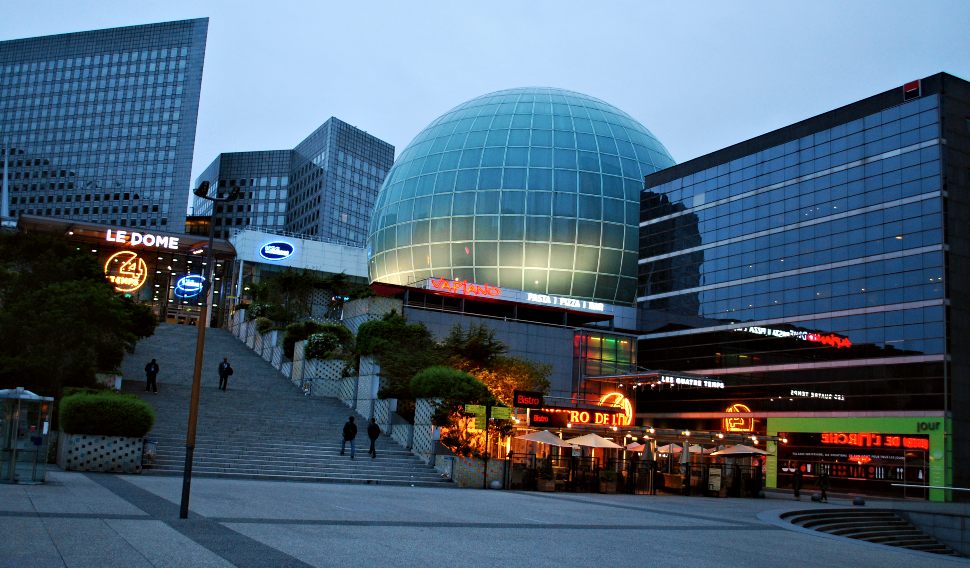 La Defense is free to visit and is only a handful of stops from central Paris on Metro Line 1. You can also catch the RER Line A to get here. Les Quatre Temps is open daily from 10am to 8pm (7pm on Sundays).
LOCATION & CONTACT
Address: La Defense, Paris, France
Tel: +33 1 4773 5444 ( Quatre Temps)
MORE ON LA DEFENSE
La Defense – Wikipedia
Hotels near La Defense – Great deals from Hotels.com
Paris Guide Books – Amazon.co.uk