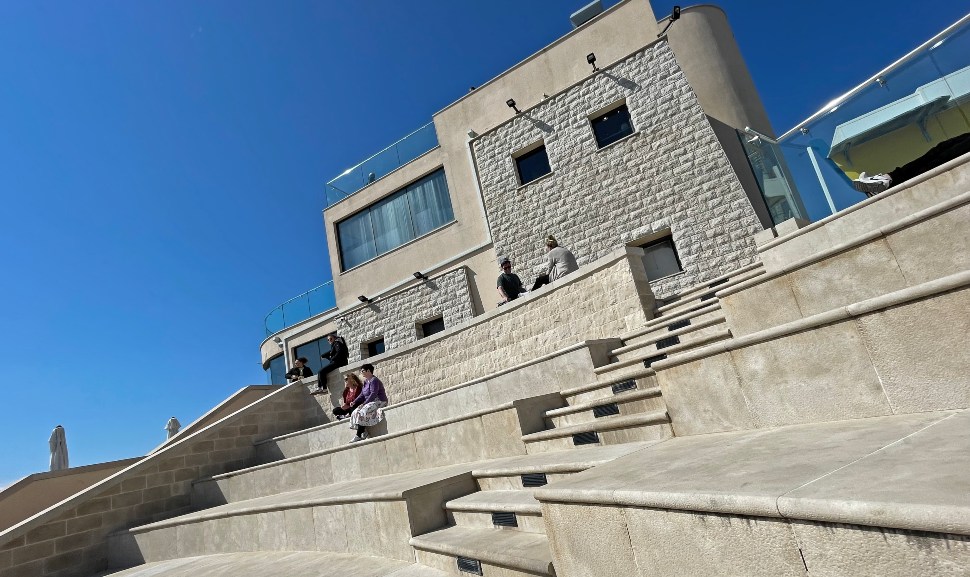 Overlooking historic Dubrovnik sits mount Srd and the views it offers of the old town and surrounding area are incredible. You'll want to head up the mountain to experience this and most visitors do this by using the cable car. We really enjoyed this and for our 6 year old this was the highlight of his holiday.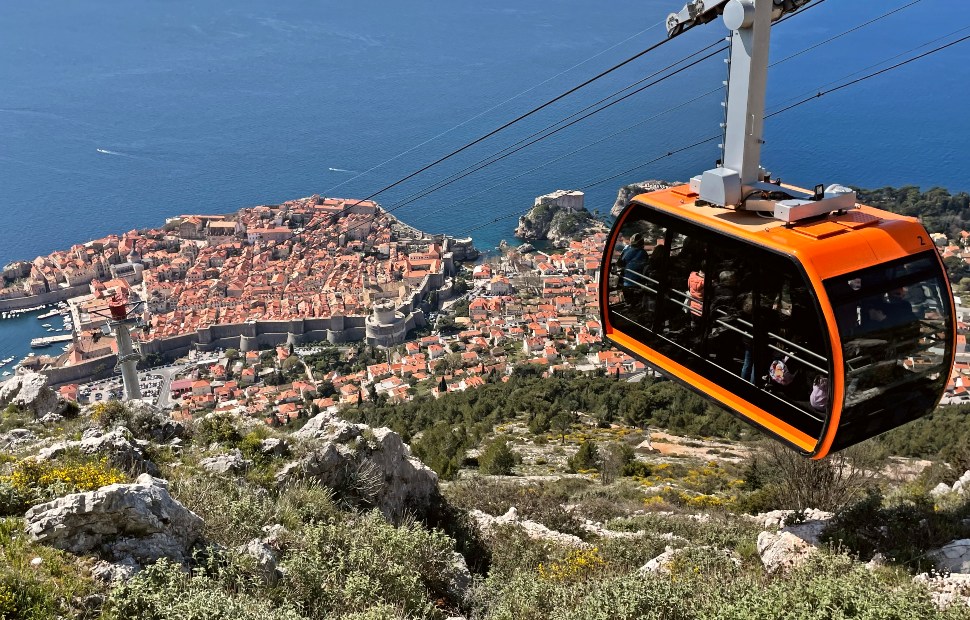 At the top you'll find there are several viewing areas including one right on top of the cable car station. There's also a cafe, restaurant and an attractive stepped terrace to sit on and look at the mountains. There's even a scenic zip-wire experience! Next the the cable car station is Fort Imperial which dates back to 1810. If you choose to visit the fort, inside you'll find out more about its history as part of the Napoleonic Wars and there's also a powerful photographic display of how Dubrovnik was damaged in the conflict surrounding the break up of the former Yugoslavia.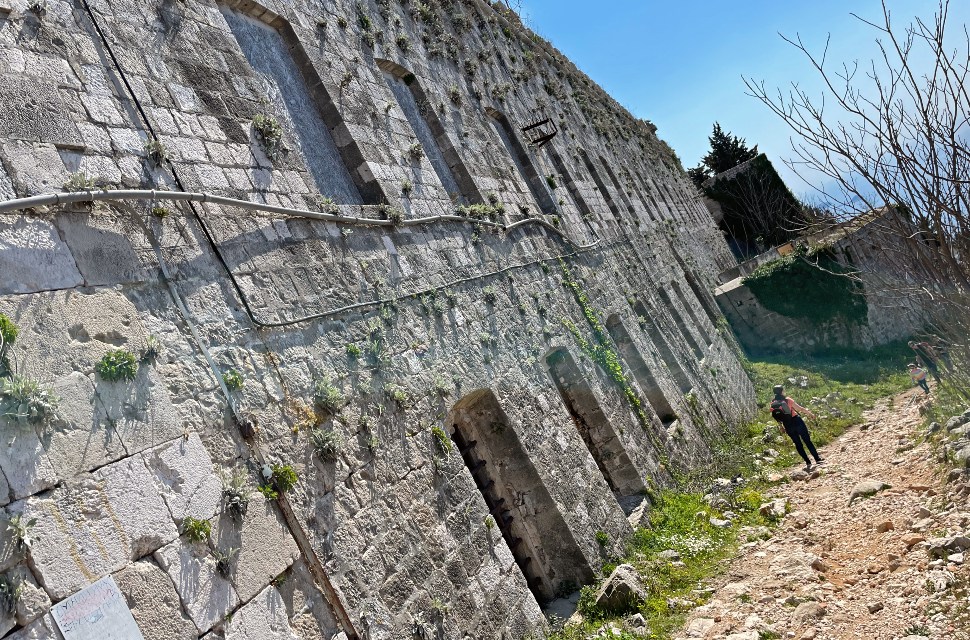 There's no doubt that travelling up on the cable car is a real thrill. The downside is that it's also very expensive. Adult return tickets cost 27 Euros, children's returns are 15 Euros (2023 prices). There are other options though. Many people choose to go up on the cable car and walk back down. There are rugged paths back to Dubrovnik, but don't underestimate how far this is. Consider it a hike rather than a walk. The hike up the mountain is not for the faint hearted.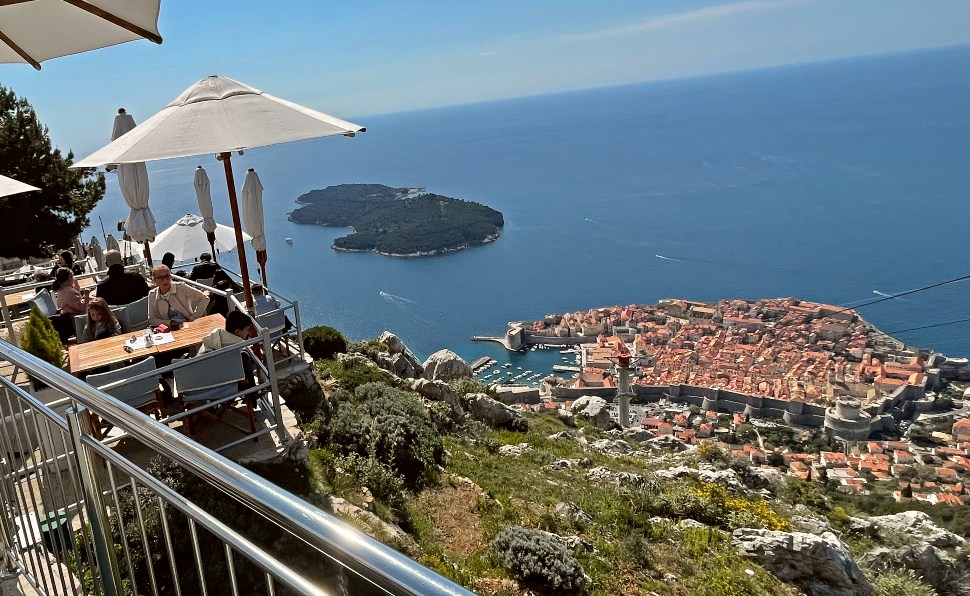 If you're not bothered about the cable car experience, then you can also visit by car. If you haven't got a hire car, take a taxi (Uber is usually cheapest). The Mount Srd cable car usually operates from 9am to 9pm daily.
LOCATION & MAP
This map shows the location of the hiking trail up to the top of mount Srd, but you can move it around to see the rest of the surrounding area…
MORE ON MOUNT SRD CABLE CAR
More Things To Do In Dubrovnik
Srd Cable Car – Official website
Srd – Wikipedia