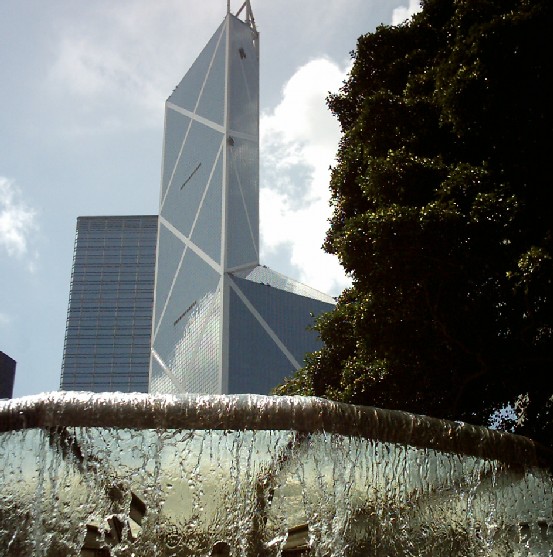 Hong Kong Park is a beautiful green oasis right in the centre of the business district in Hong Kong. As such, it's surrounded by skyscrapers and sits in the shadow of the striking Bank of China building. There are numerous water features, a large lake and huge rock areas, along with a wide selection of plants and trees. Right at the centre of the park is the "Central Garden". This area is more Roman in style with columns, dancing fountains and a central water feature. In the midday heat, you'll find many people sitting in this area to cool down.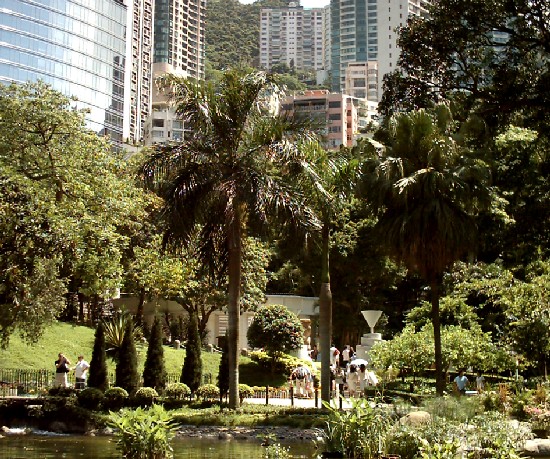 Nearby is Olympic Square which acts as an arena with seating for almost 900 people. This is used for concerts, exhibitions and promotions some of the time, but is another area to sit and watch the world go by when the performances are not running. You'll also find a huge indoor aviary and an enormous conservatory for display plants. Another pretty area is the Tai Chi garden which has courtyards which are sometimes used for exercises. There are also sports facilities and a 20 metre tall clock tower.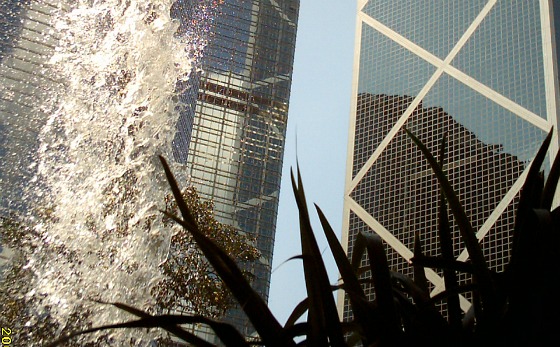 For a great view of the whole park, climb the 100 or so steps in the "Vantage Point" tower. The park is open daily from 6am to 11pm although some indoor facilities like the restaurant and conservatory have different opening times. Admission is free.
LOCATION & CONTACT
Address: Hong Kong Park, 19 Cotton Tree Drive, Central, Hong Kong.
Tel: (852) 2521 5041
Email: hkpmo@lcsd.gov.hk
Hong Kong Park is located just off Cotton Tree Drive near the Bank of China building.
MORE ON HONG KONG PARK
Hong Kong Park – Official website
Hong Kong Park – Wikipedia
Hotels near Hong Kong Park – Best prices from Hotels.com