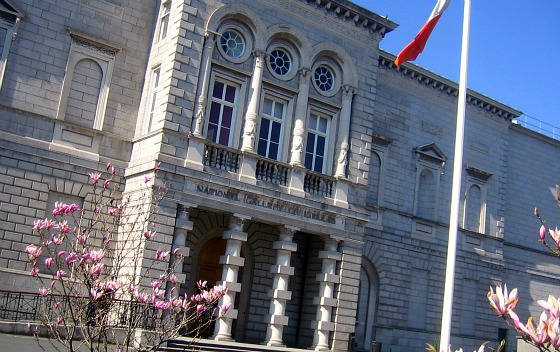 Ireland's National Gallery in Dublin is home to some of the country's best works of art, all contained in an attractive building dating back to 1864. There's a lovely, relaxed feel to the place and if you're into your art, you could easily spend the best part of a day in here. We'd still recommend visiting, even if art isn't your thing because the building itself is interesting, especially the Millennium extension which gives the gallery a modern street frontage and grand atrium entrance.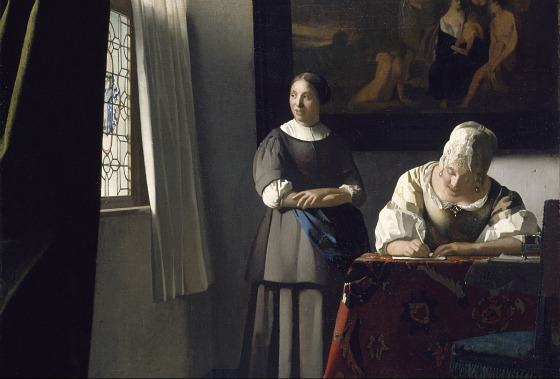 Inside the gallery there are 15,000 works of art! Amongst the paintings and other art works to look out for, there's the Taking of Christ by Caravaggio, For The Road by Jack Yeats and the Sick Call by Mathew James which depicts the suffering of the Irish population following the famine. Amongst them is 'A woman writing a letter with her maidservant' by Johannes Vermeer (pictured above). The gallery also has a nice cafe and restaurant.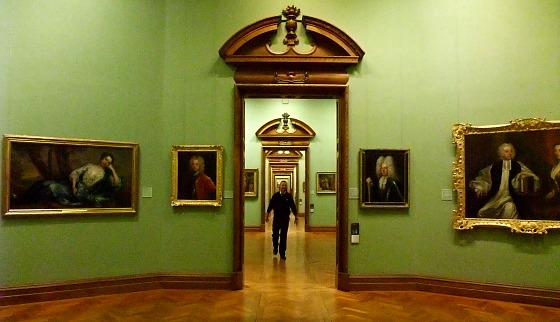 The National Gallery of Ireland is open Monday to Saturday from 9.30am to 5.30pm (8.30pm on Thursdays), Sunday from 12pm to 5.30pm and on Public Holidays from 10am to 5.30pm. Admission is free.
LOCATION & CONTACT
Address: The National Gallery of Ireland, Merrion Square West, Dublin 2, Ireland
Tel: +353 1 661 5133
Email: info@ngi.ie
The Gallery is less than ten minutes on foot from St Stephen's Green and Grafton Street.  The main entrance is on Clare Street.  The Dublin Hop-on, Hop-off Bus Tour stops nearby.
MORE ON THE NATIONAL GALLERY OF IRELAND
National Gallery of Ireland – Official Website
Dublin Hop-on, Hop-off Bus Tour – Stops near the National Gallery
National Gallery of Ireland – Wikipedia
Dublin Historical Walking Tour – Learn about Dublin's history
Hotels near the National Gallery of Ireland – Lowest price guarantee from Hotels.com
Dublin Guide Books – Amazon.com (US & Canada)
Dublin Guide Books – Amazon.co.uk (UK)