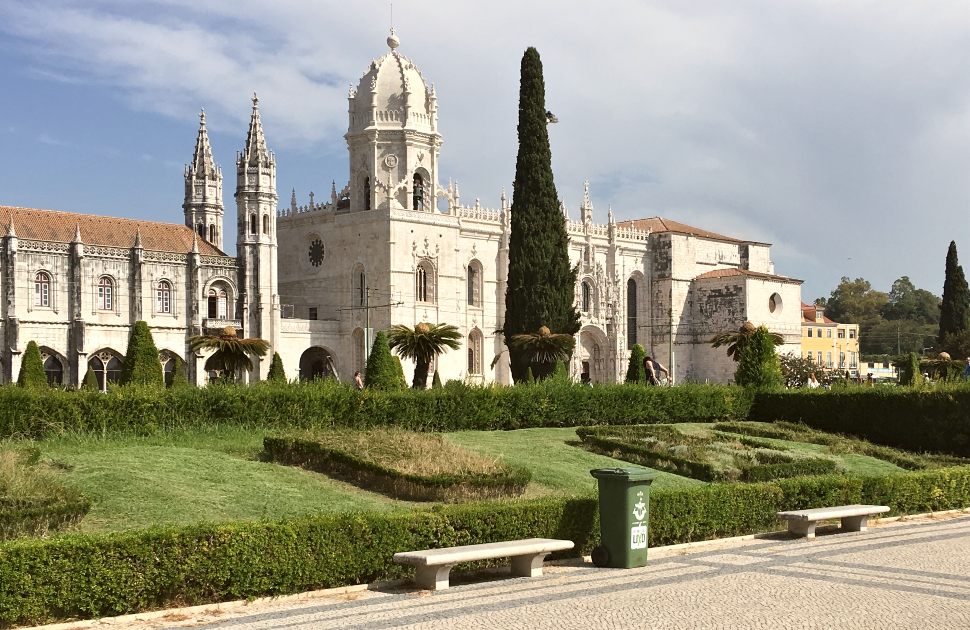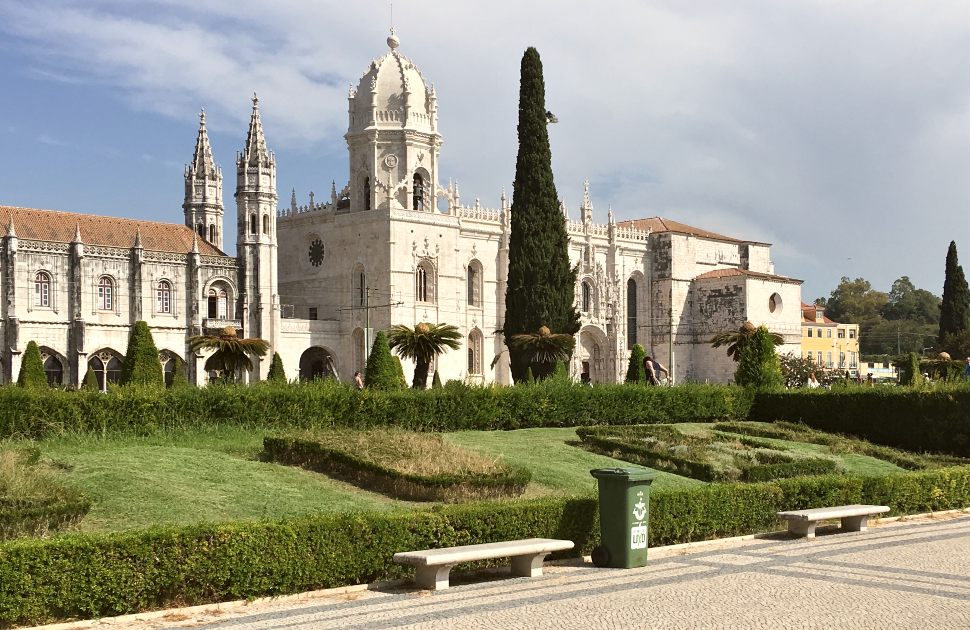 Jerónimos Monastery (Mosteiro dos Jerónimos) in the Belem district of Lisbon is another of the city's many UNESCO World Heritage sites. Construction began of the former monastery and its adjoined church back to 1501. A building of this size was always going to be a long slog and in the end it took 100 years to complete but the quality of the work is still obvious to see today. It ceased to be a monastery in 1833 when ownership passed to the Portuguese state. You won't be alone if you want to visit, so we'd recommend buying tickets in advance here:
Jerónimos Monastery Fast Track Tickets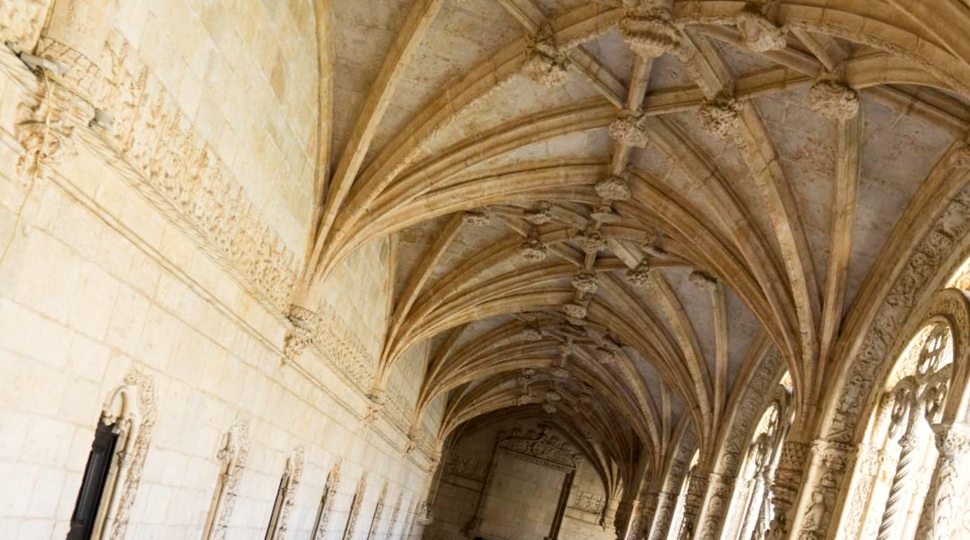 Inside the monastery you'll get to explore the exquisite courtyard, surrounded by intricately decorated stone arches and boasting a lovely balcony. You feel like you're in a cross between a Turkish palace and Hogwarts Castle but it's known as Manueline architecture and this is one of the finest examples in the world. The cloister was designed to allow the monks to have a suitable place for leisure, meditation and prayer.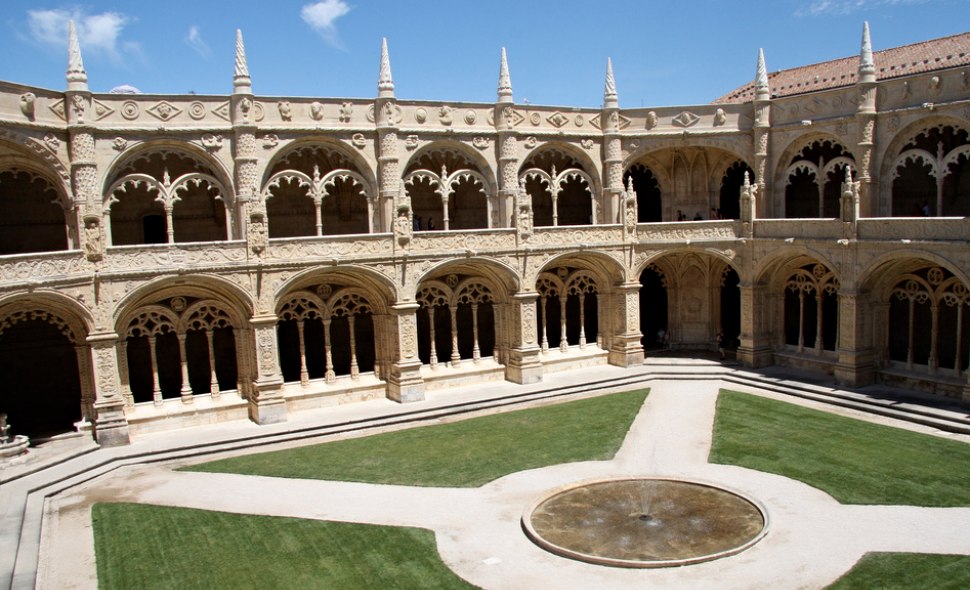 The other main area to visit is the church of Santa Maria right next door to the monastery, which is free to enter. Inside you'll be amazed at the complex ceiling structure which seems to go on for ever. The church is unusual in that it has a single nave held up by six columns, each of them intricately carved. Notable features in the church include the tomb of Vasco da Gama.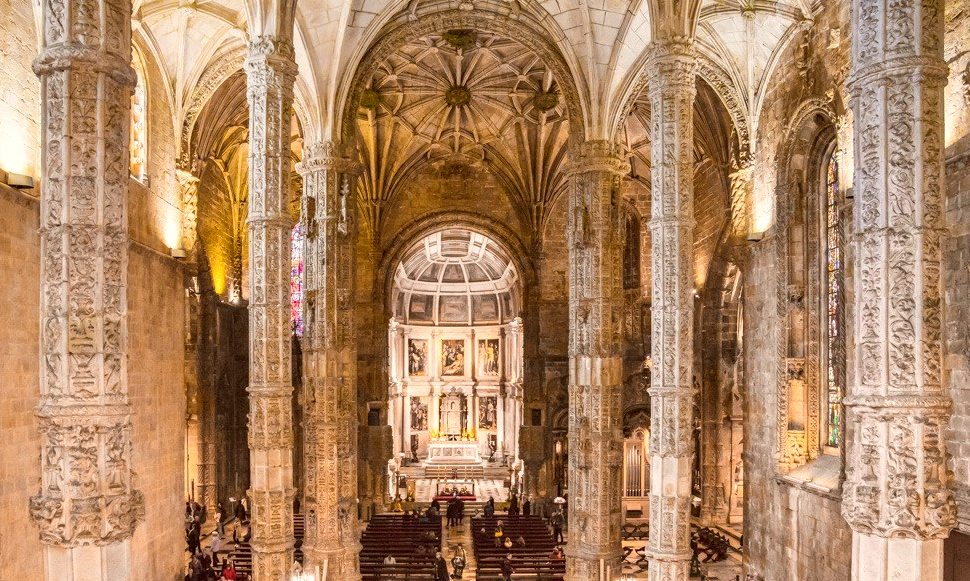 The monastery and the church of Santa Maria are open daily from 10am, closing at 6.30pm from May to September and at 5.30pm the rest of the year. Adult admission to the monastery is 10 Euros (2019 prices). The church is free. To avoid the queues visit at the very start of the day or late in afternoon. Admission is free with the Lisbon Card.
LOCATION & MAP
Address: Jerónimos Monastery, Praça do Império, Lisbon, Portugal
Tel: +35 121 362 0034
Most of Lisbon's hotels are in the more central areas and as such you might need to use public transport to get to Belem. We'd recommend hoping on tram E15 which runs from Praça da Figueira. Purchase a Viva Viagem card and load it with 'zapping' credit to get the best price on the tram, but you can also just purchase a ticket on board if you're happy to pay more. You only need to zap once on entry. You can also get there by using the Hop On, Hop Off Yellow Bus Tour.
MORE ON JERONIMOS MONASTERY
Jeronimos Monastery – Official website
Jerónimos Monastery – Wikipedia
Lisbon's Best Hotel Deals – We recommend Hotels.com
More Things To Do In Lisbon