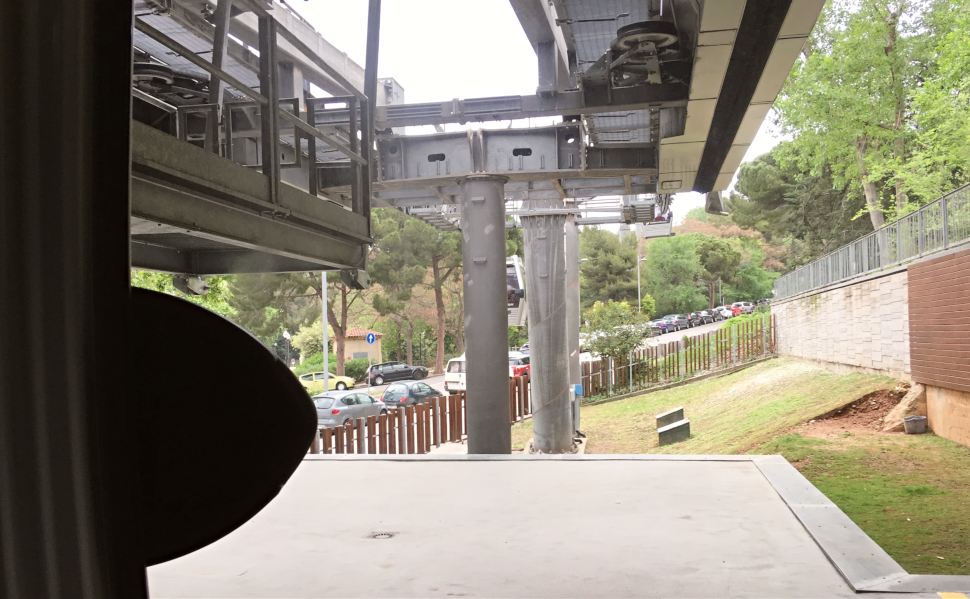 If you have the time, one of the best things you can do in Barcelona is take a trip on the Montjuic cable car (Teleferic de Montjuic). It's easily accessible from the Metro by using the Montjuic funicular and the views are nothing short of stunning. It's often busy at peak times and we'd advise booking ahead. We booked here: Montjuic Cable Car Tickets and everything was very simple and straightforward. They just scan the code on your phone or print-out to let you through. It took us until our fourth trip to Barcelona to do this and we wish we had experienced it sooner! The cable cars are spacious, smooth, comfortable and have panoramic windows to look out of.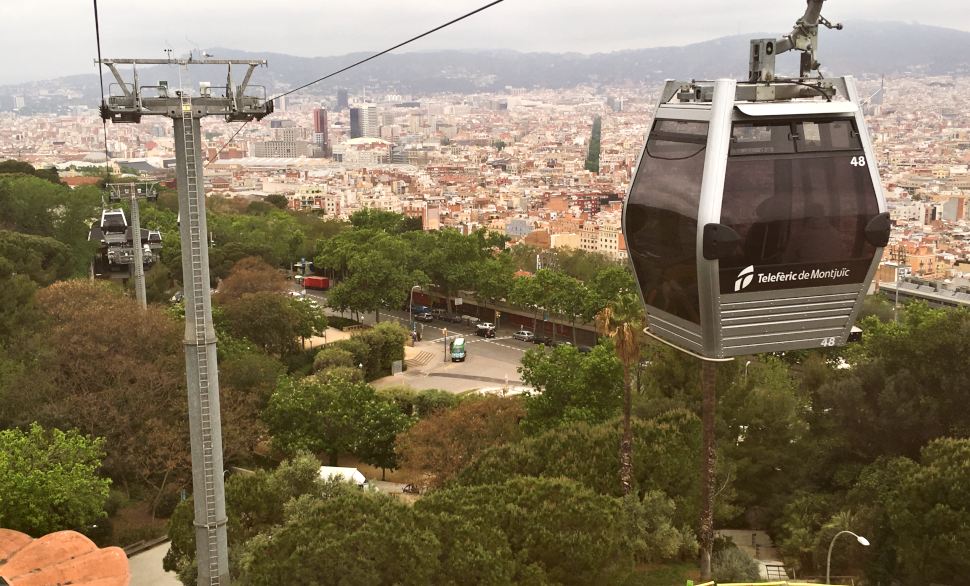 The best place to start your trip is the base station although you can start elsewhere if you prefer. The station is right next door to the exit from the Metro funicular. There are two further stations. The first is at the dog-leg in the journey (downwards entry/exit only) and allows access to some of the Montjuic gardens which are free to walk around. The other station is at the top where most people get off . Although the cable car is an effortless way to get to the top, it's the views along the way that make it an unmissable experience. You can see pretty much the entire city including landmarks like Sagrada Familia, the harbour and several prominent streets.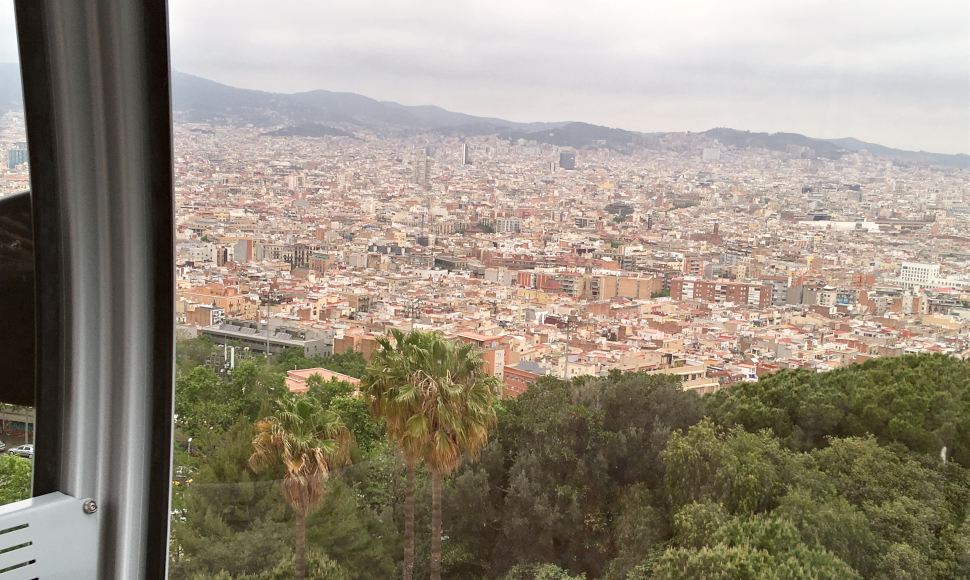 When you get to the top, the cable car station is right next to Montjuic Castle (pictured below). If you've allowed enough time it's well worth looking around, but don't underestimate how much time you will need to do it justice. It has a long a varied history in this prominent position in Barcelona. From the summit, there are stunning views and walkways back down if you didn't purchase a return cable car ticket. Adult return tickets are EUR 12.70 and a single is EUR 8.40 (2019 prices). The cable car is open from 10am to 9pm at peak times and 10am to 6pm at off peak times.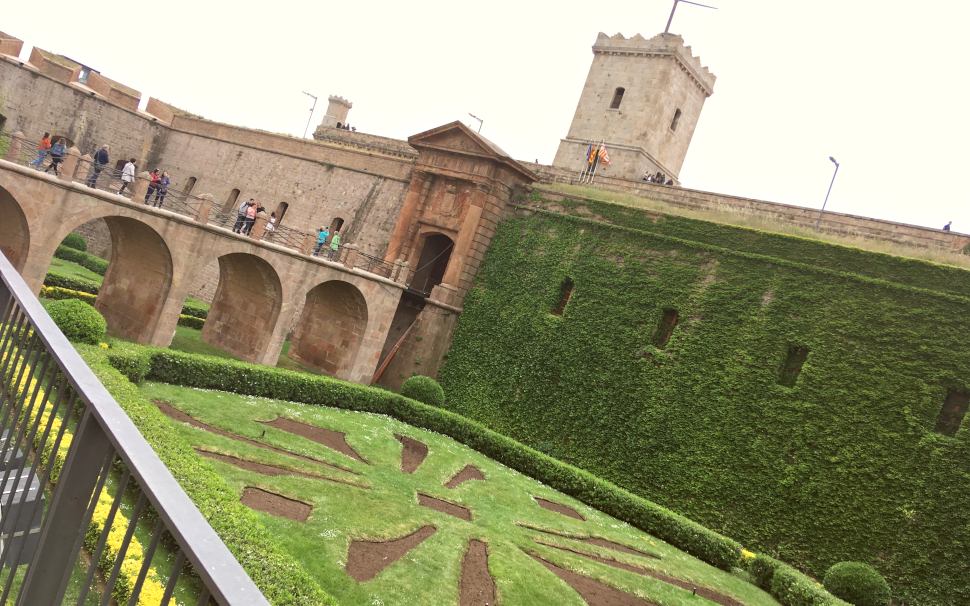 There are many other sights nearby around Montjuic to enjoy. Don't miss the Olympic Stadium and other facilities from the 1992 games. They're a short walk from the base station.
LOCATION & CONTACT
Address: Telefèric de Montjuïc , Parc de Montjuic, Barcelona, Spain
Tel: + 34 934 65 53 13
If you don't want to get the Metro and funicular, you can walk from Placa Espanya, take Avinguda Maria Cristina and enjoy the pleasant water features along the way including the Magic Fountain.  You can also take the Barcelona Hop-on, Hop-off Bus Tour which stops here.
MORE ON BARCELONA'S CABLE CARS
Telefèric de Montjuïc – Buy tickets in any currency
Telefèric de Montjuïc – Official website
Barcelona Hop-on, Hop-off Bus Tour – Stops near the Olympic Stadium
Hotels near Montjuic Mountain – Lowest price guarantee from Hotels.com
More Things To Do In Barcelona – See all options & choose your currency
Barcelona Travel Guide Books – Amazon.co.uk