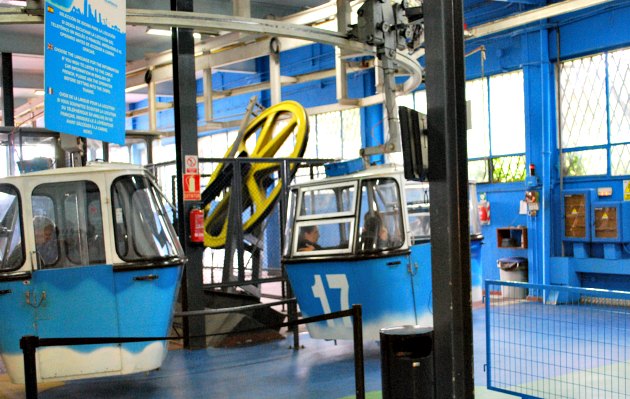 Madrid's Cable Cars, known as Madrid Teleférico travel 1.5 miles from the Parque del Oeste to Casa de Campo. There are 80 cars when they're all being used and your journey will take you around 11 minutes, although there is often a queue to get on at each end. The journey takes you past the impressive Rose Garden in the park, over city suburbs and out into the countryside beyond the edge of the city.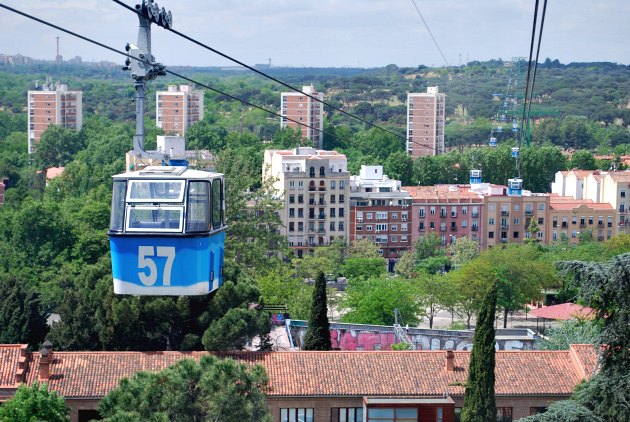 The cars are not huge, but they are big enough to get 4 people in comfortably. When you get to the countryside areas, you'll see some of the many paths for walking and cycling that you can use when the cable car arrives at Casa de Campo. You can also use the cable cars to get the the zoo and the Parque de Atracciones de Madrid.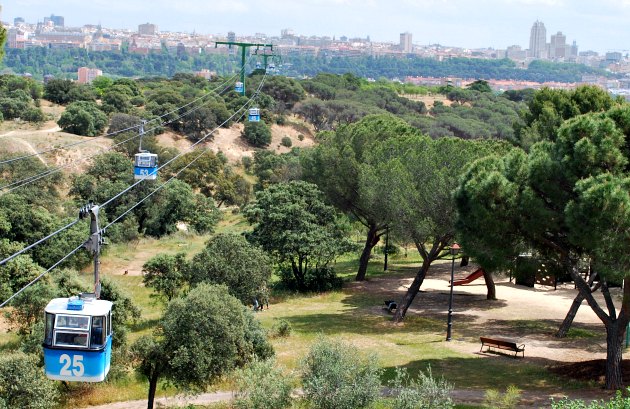 At the arrival station, you'll find a small park with swings for children, there's a lookout post with 360 degree images of the Madrid landmarks around you and there's a large cafe with views over Madrid. The outdoor section is usually most used (pictured below).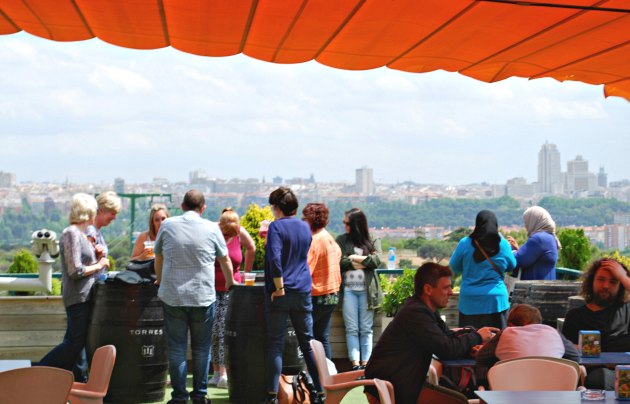 The Teleférico Madrid Cable Cars start running at 11am each day with closing time varying depending on the season from 4pm to 8pm. Adult tickets cost 5.90 Euros for a round trip (2017 prices)
LOCATION & CONTACT
Address: Madrid Teleferico, PaseoPintor Rosales, Madrid 28011, Spain
Tel: +34 91 541 11 18
The map below shows the location of the Casa de Campo station. The station at Parque Del Oeste is near to the Rose Garden.
MORE ON MADRID'S CABLE CARS
Madrid Teleferico – Official Website
More Things To Do In Madrid – Prices in UK Pounds
More Things To Do In Madrid – Prices in US Dollars
Hotels in Madrid – We recommend Hotels.com for the best prices