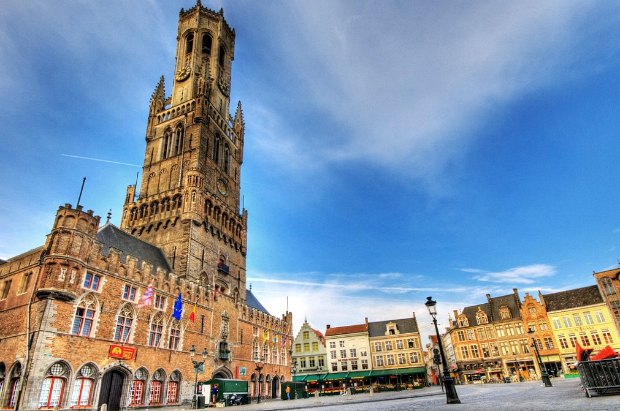 Bruges Belfry (Brugge Belfort) is the tallest building within the old city boundaries and as such, it's a natural draw for visitors. It dominates the Bruges skyline and you can navigate your way around the city's cobbled streets by looking where the Belfry is. The tower itself is beautifully designed too, but the big draw here is to climb the hundreds of steps to the top. Do this at the start of your city break and it will give a real sense of just how compact the old city is. When you look down, there are lovely views of an unspoilt historic city and a sea of red roof tiles.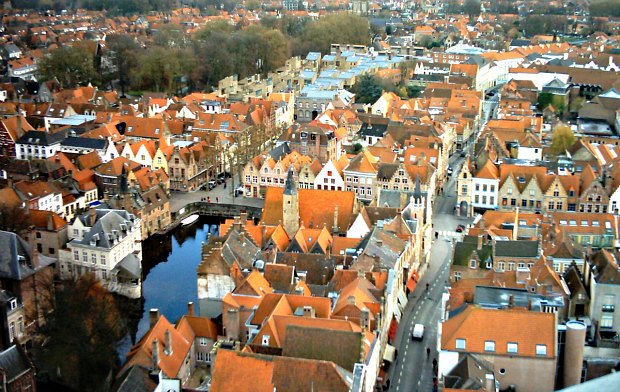 The Belfry dates back to medieval times and inside are 47 bells, some of which you get to see on the climb up the 366 steps. If you're worried about the climb, there are resting points along the way so you can take your time. It is quite hard work at times though. For us, climbing the Belfry steps and seeing the amazing view was one of the big highlights of our trip.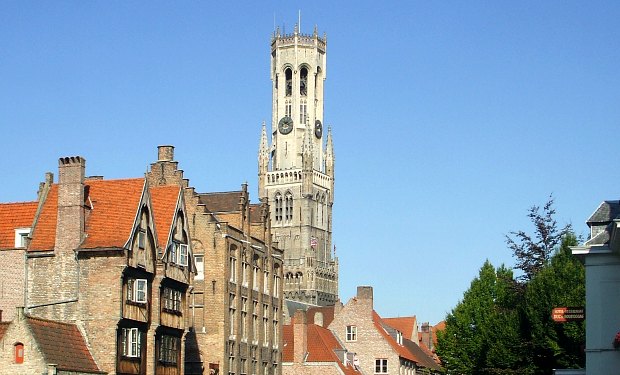 The Belfry of Bruges is open daily from 9.30am to 6pm. Admission is 10 Euros per person (2016 prices) but concessions are also available. The Belfry is located in the huge central Market place (Markt) and is therefore easy to find.
LOCATION & CONTACT
Address: Brugge Belfort, Markt 7, 8000 Brugge, Belgium.
Tel: +32 50 448 686 (Tourist Office)
MORE THINGS TO DO IN BRUGES
MORE ON BRUGES BELFRY
Bruges Belfry – Visit Bruges
Brugge Belfort – Wikipedia
Bruges Hotels near the Markt – Hotels.com
Bruges Guide Books – Amazon.co.uk