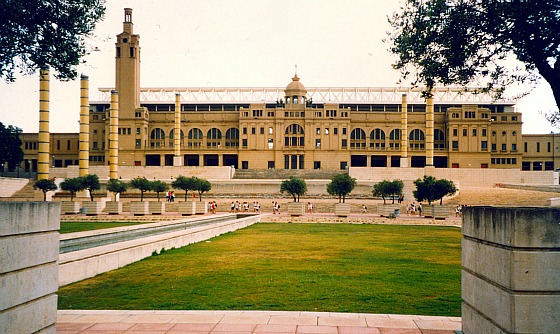 Barcelona held the Olympic Games in 1992 and you can still visit most of the facilities that were used for the games. They're all located in Parc Montjuic which is slightly out of the city centre and is very pleasant to walk around. The centrepiece is the huge Olympic stadium and nearby are the other main structures that you'll recognise if you watched the games on TV. Bear in mind that the Olympic Park is still a 20 minute walk away from the nearest metro stop at Placa Espanya, although there is also a funicular which can be accessed from the metro.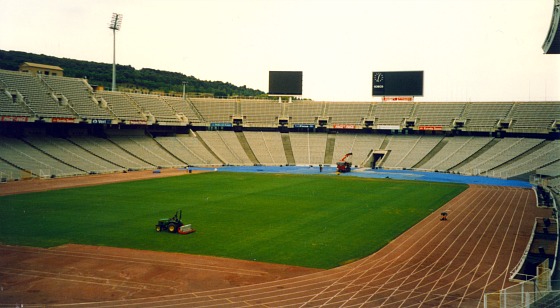 The stadium was originally built in 1927 ready for the International Expo in 1929 and Barcelona's bid to host the 1936 Olympics. Sadly, Barcelona lost out to Berlin, so the stadium had to wait another 56 years before it was an Olympic venue! It was fully renovated in 1989. The stadium is now named after Lluís Companys, the president of the Catalan government during the Spanish Civil War. The Olympic Stadium is open in the summer, daily from 10am to 8pm and in the winter, daily from 10am to 6pm. Admission to the Olympic Stadium is free.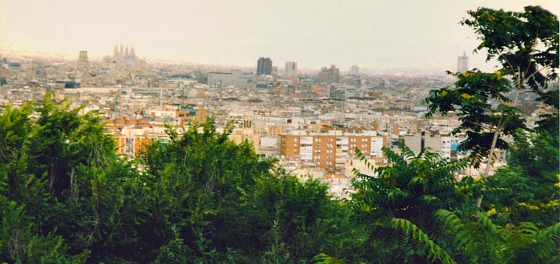 Next to the stadium is the Olympic swimming complex and between the two, there is an array of poles around the Olympic Spire. The Olympic sports facilities are included in the highly rated Barcelona In One Day Tour.
LOCATION & CONTACT
Address: Estadi Olimpic, Parc de Montjuic, Barcelona, Spain
Tel: +32 934 262 089
Email: estadi@bsmsa.es
The Olympic Stadium and other sport facilities are on Montjuic Mountain. To walk from Placa Espanya, take Avinguda Maria Cristina and enjoy the pleasant water features along the way including the Magic Fountain.  You can also take the Barcelona Hop-on, Hop-off Bus Tour which stops here.
MORE ON BARCELONA OLYMPIC PARK
Olympic Stadium (Estadi Olimpic) of Montjuic – Wikipedia
Hotels near Montjuic Mountain – Lowest price guarantee from Hotels.com
Barcelona In One Day Tour – This recommended tour visits all the sights including the Olympic Stadium
More Things To Do In Barcelona – From our Tours & Activities pages
Barcelona Travel Guide Books – Amazon.co.uk