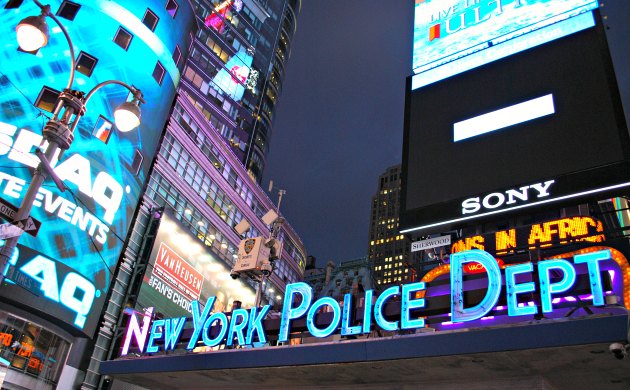 Times Square in New York is a busy intersection of roads, where Broadway crosses 7th Avenue at 44th and 45th Street. Over the years, this square became a prominent meeting place and the more popular it got, the brighter the lights became. Now all sides of the square are dominated by huge illuminated sign boards and many of them are interactive.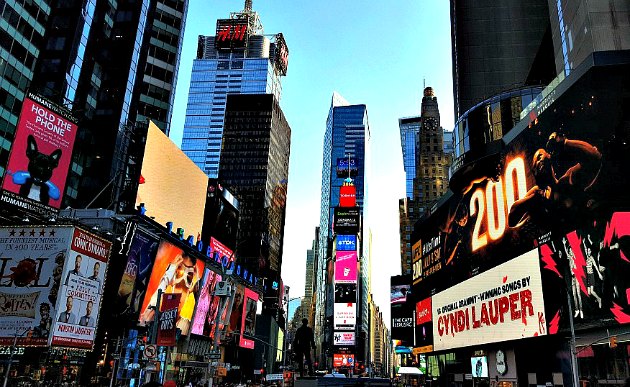 Times Square is busy both day and night, only in the early hours of the morning does it really quieten down. At night, it bustles with tourists, photographers and those on the way to a show or restaurant. In the daylight it bustles with shoppers, tourists and New Yorkers on their way to work. For the best view, try to cross the road to where the New York Police booth is. This is a central reservation and is usually less busy than the footpaths on either side.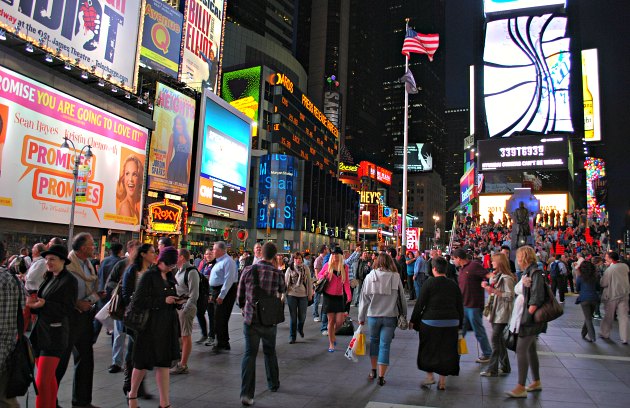 Broadway has now been closed to traffic and this makes seeing Times Square much more pleasant. Seating areas have been added too so you can enjoy NYC bustling around you as you eat your lunch or sip a coffee. There are lots of shops and restaurants to enjoy too. Times Square is considered to be the heart of Midtown.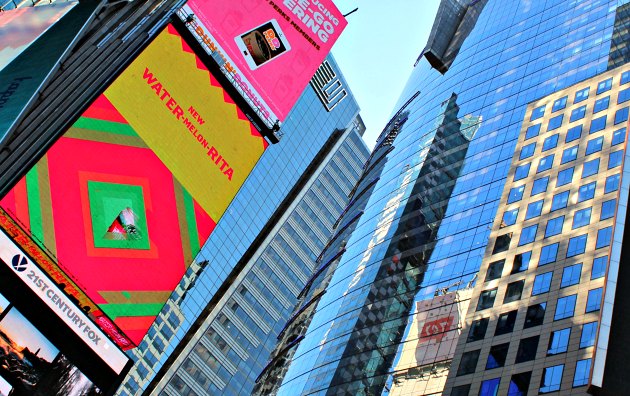 Times Square is also the location for the ever popular TKTS discount ticket booth.
LOCATION & MAP
Times Square runs from 42nd Street up to 47th Street where Broadway crosses 7th Avenue. The nearest Subway stop is Times Square.
MORE ON TIMES SQUARE
Hotels near Times Square – We recommend Hotels.com
Times Square – Official Website
Times Square – Wikipedia
Madame Tussauds Tickets – Located in Times Square
Books on New York – Amazon.co.uk